"SmartThings Saved Us The Very Next Day"
There are many sleek and sexy ways to automate your home, but Marc and his wife were drawn to SmartThings for the most practical of reasons: they wanted to create a safer home that notified them of immediate danger. It ended up saving them big time.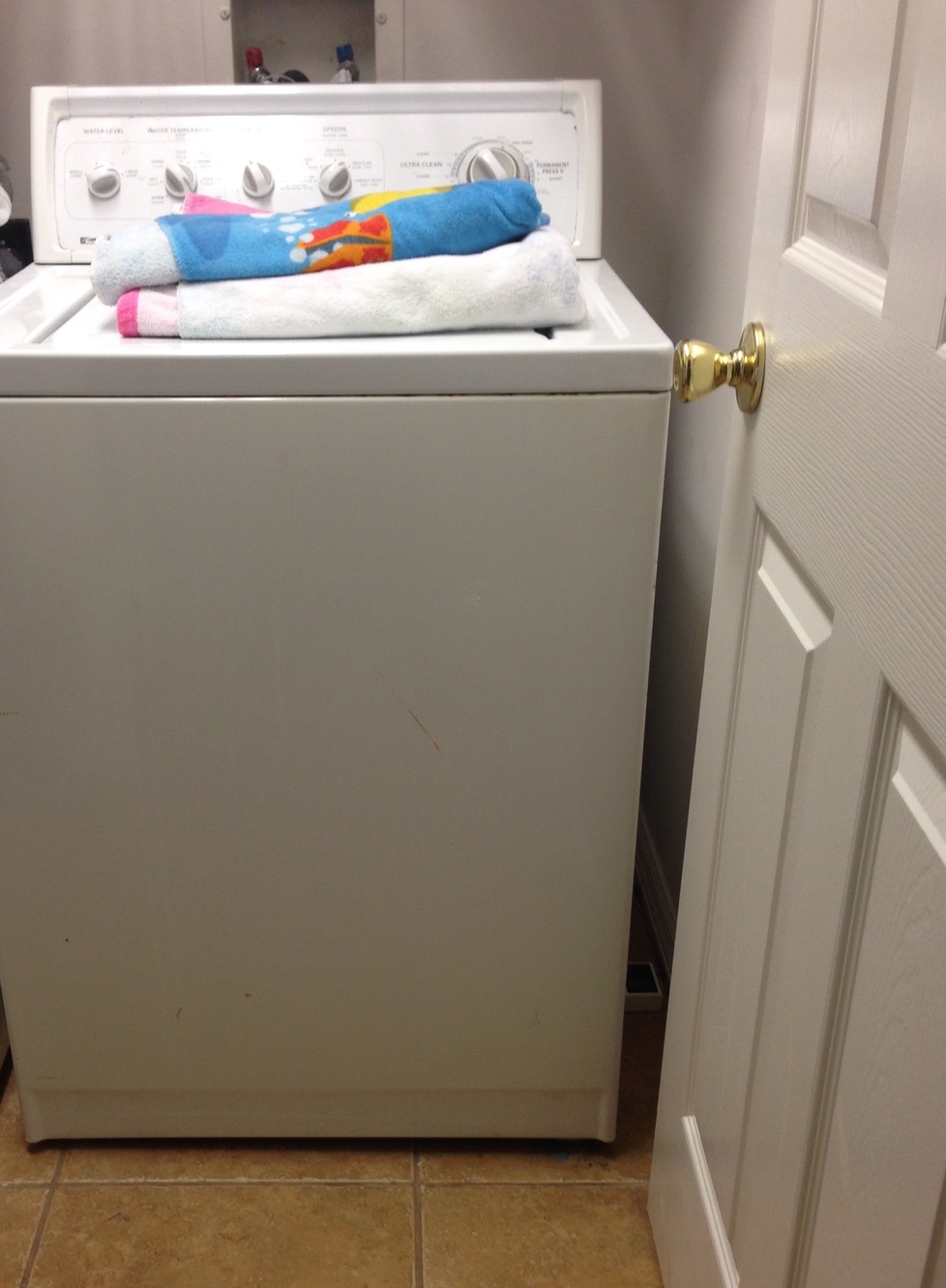 "One week ago, my wife and I discovered that the pipe leading to the hot water heater inside the master bedroom wall was leaking. This very minor leak, caused by aging pipes, was thankfully caught in time to keep the damage to a minimum. As a precaution against future leaks of a similar nature, we hired a local team to re-pipe our entire house and hopefully get a 20-year reprieve from future leaks.
Oddly enough, SmartThings saved us the very next day.
Before she headed out the door to go to work, my wife decided to throw a load of laundry in the washing machine. I had already left for work and she was practically out of the door herself when the alarms started going off in the house and we got an alert on our smartphones that something was up. The FortrezZ Moisture Sensor I had placed on the floor beside the washer detected a leak and texted both of us as well as set off the Siren Strobe Alarm in the house.
Apparently, the fast motion and shaking of the spin cycle had jarred loose the drain pipe leading out of the washing machine. We realized this after the fact, and while the re-pipers did a fantastic job on the installation, they apparently did not tighten the drain before pushing it back up against the wall when finishing their work.
Thanks to SmartThings, my wife was able to quickly discover the leak, shut the water off, and begin to clean up before the water had a chance to move just six feet down the hall to the brand-new wood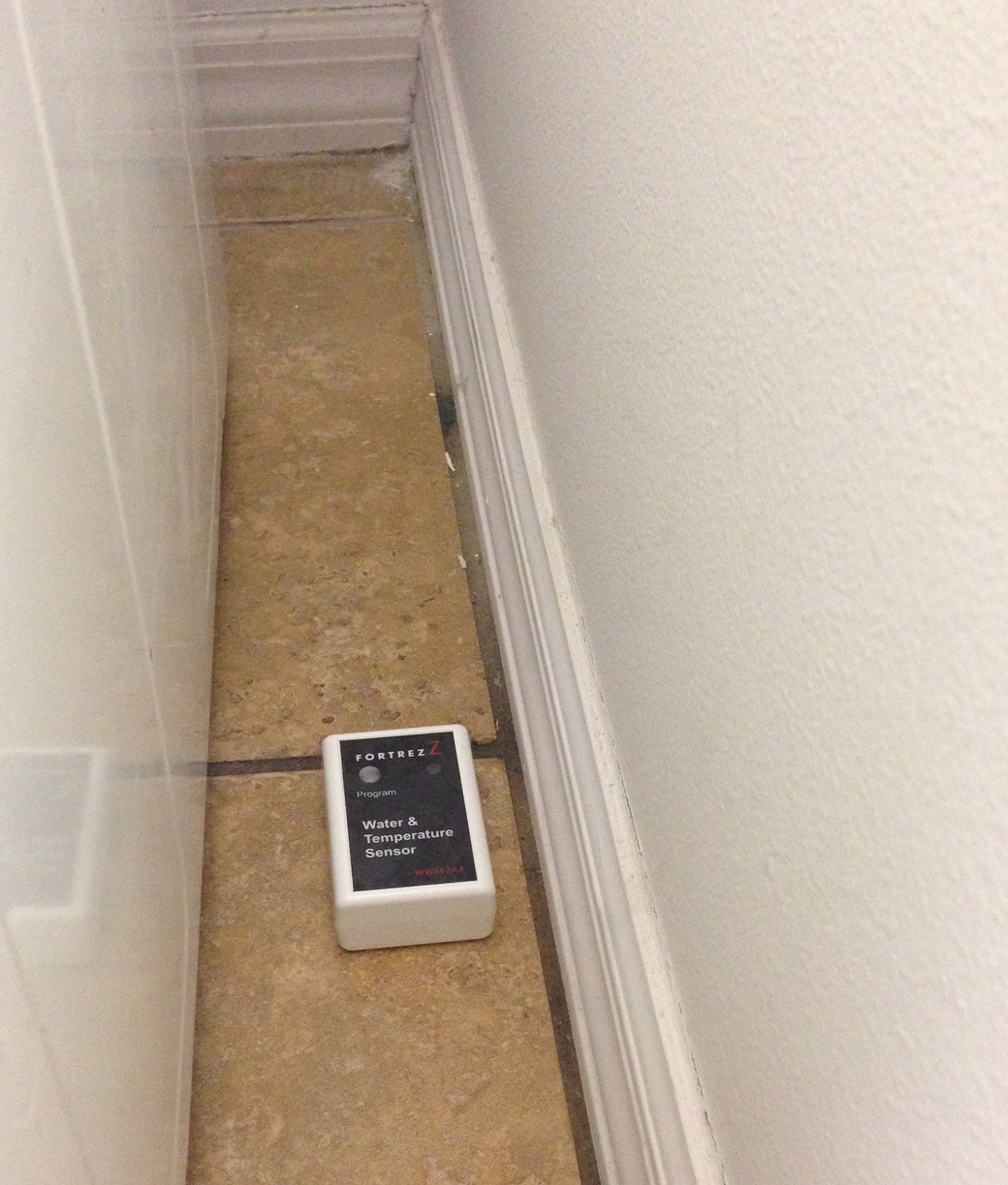 flooring we had just installed.
If it weren't for the water sensor and SmartThings, this leak would have gone unnoticed for at least nine more hours while we were both at work and surely ruined the wood flooring in the master bedroom and the dining room–if not more.
I love that my home can notify us immediately if it detects any danger like water leaks, smoke/CO, or high temperatures. These may not be the sexiest of home automation uses, but it is what convinced us to make our home a SmartThings home." – Marc
---
Editor's note: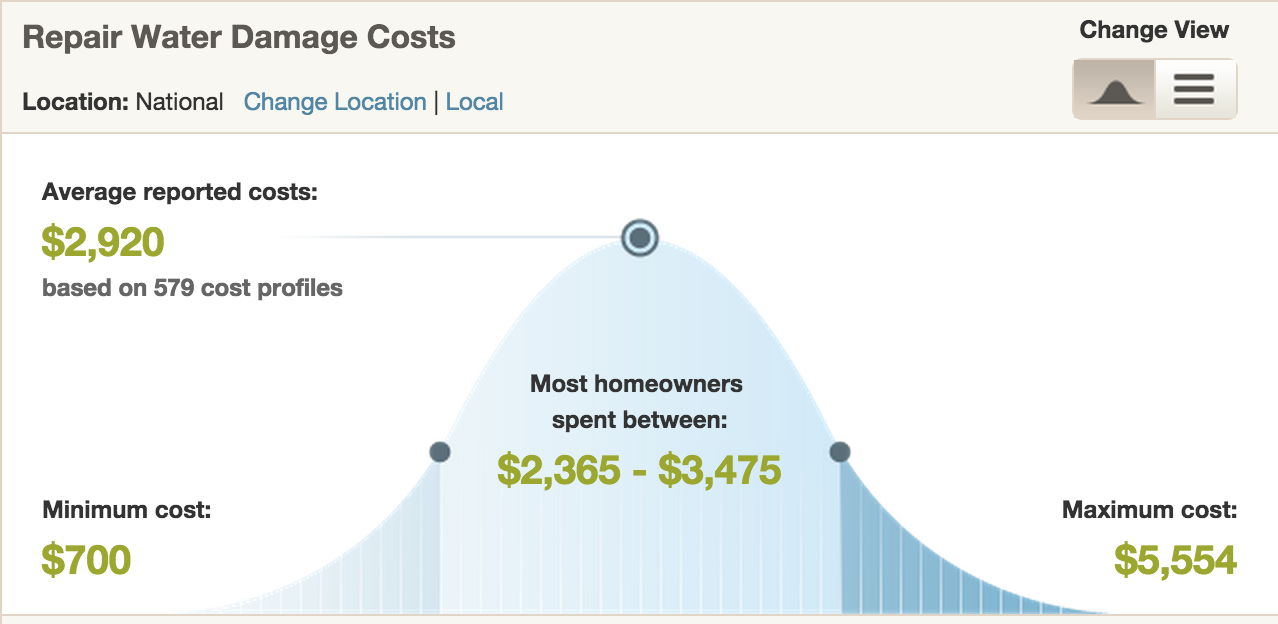 Here's a not-so-fun fact: According to HomeAdvisor.com, the average cost to repair home water damage throughout the country is $2,920. Yea… not cheap.
Fortunately, SmartThings makes it really (really) easy to prevent a small leak from causing major damage.
Here's what you need:
• A SmartThings Hub
• A SmartSense Moisture sensor
How it works:
Simply place a moisture sensor in an area of your home that's prone to leaking or flooding (such as under an old pipe, in a basement, or near a washing machine), and you'll receive an instant alert on your smartphone soon as water is detected. If you happen to have a siren or smart lights, you can also trigger lights to flash or change color, or a siren to sound if a leak is detected.
Want to learn more?
The easiest and most affordable way to prevent water damage throughout your home is by getting a Water Detection Kit.
To learn how other customers are using SmartThings to prevent water damage in their homes, check out these stories:
• Avoiding Costly Water Damage in Your Home
• SmartThings Smells Trouble
• The Great Flood