SmartThings Powers the Samsung Smart Home
Today at the Samsung Developer Conference, SmartThings is unveiling its Samsung Smart Home. This four-room, 1720-square-foot house is the centerpiece of the conference's main floor and highlights a few of the many possibilities available in a SmartThings home today, as well as some exciting new integrations that will be available soon.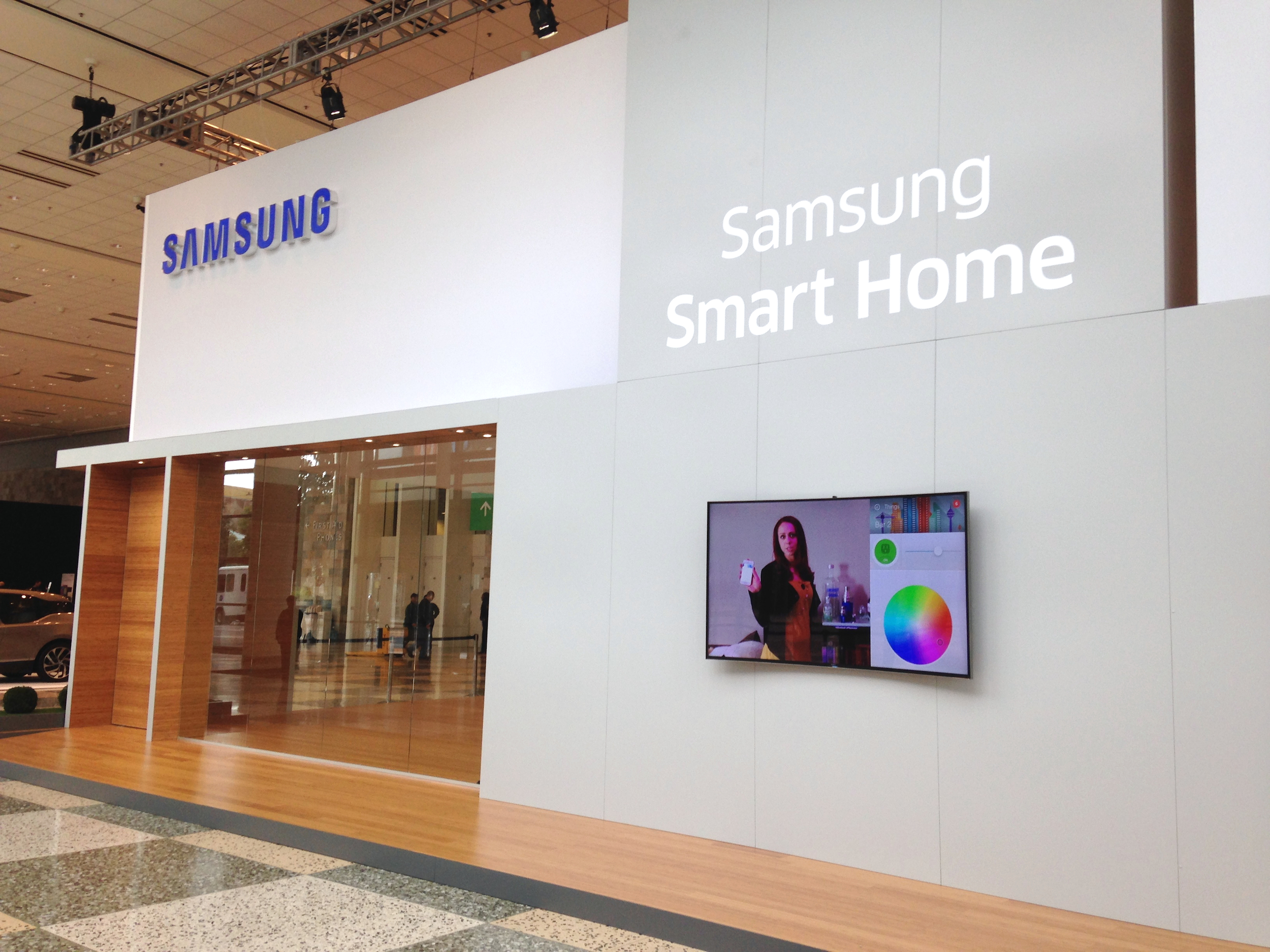 In addition to the dozens of smart lights, locks, TVs, stereos, other connected devices showcased in the house, SmartThings is also demonstrating an exciting series of brand-new integrations with Samsung appliances. These include a refrigerator, washing machine, air conditioner, and vacuum cleaner–all of which can be controlled, automated, and monitored directly from the free SmartThings app.
The custom-built Samsung Smart House is open to the public (including non-SDC attendees) today from noon until 4 p.m. On Wednesday and Thursday, several SmartThings founders and staff members will be on hand to guide media members and SDC attendees through the Smart Home. 
Among the more than 30 connected devices featured, guides will also highlight how these integrations between SmartThings and Samsung appliances can make homes safer and smarter: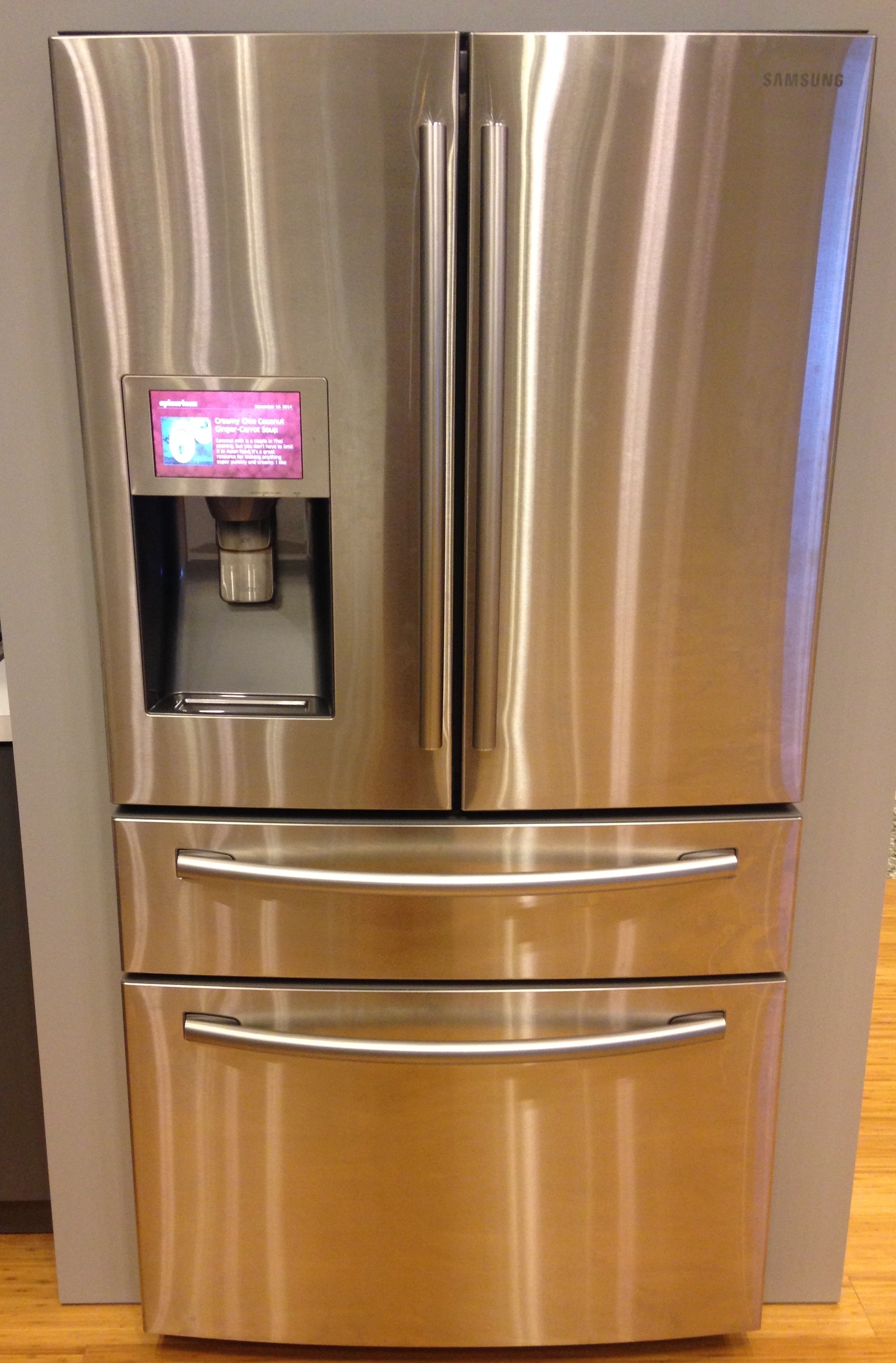 Refrigerator
Fridges just got cooler.
Samsung smart refrigerators will soon be able to send owners a push notification when certain things happen, such as the door being left open, or the temperature rising or dropping beyond a certain threshold.
This Samsung fridge will also have a built-in LCD screen and speakers that can offer people voice alerts about important events that SmartThings has detected beyond the kitchen (ex: "There is moisture detected in your basement," "There is unexpected motion in your garage.").
Washer/Dryer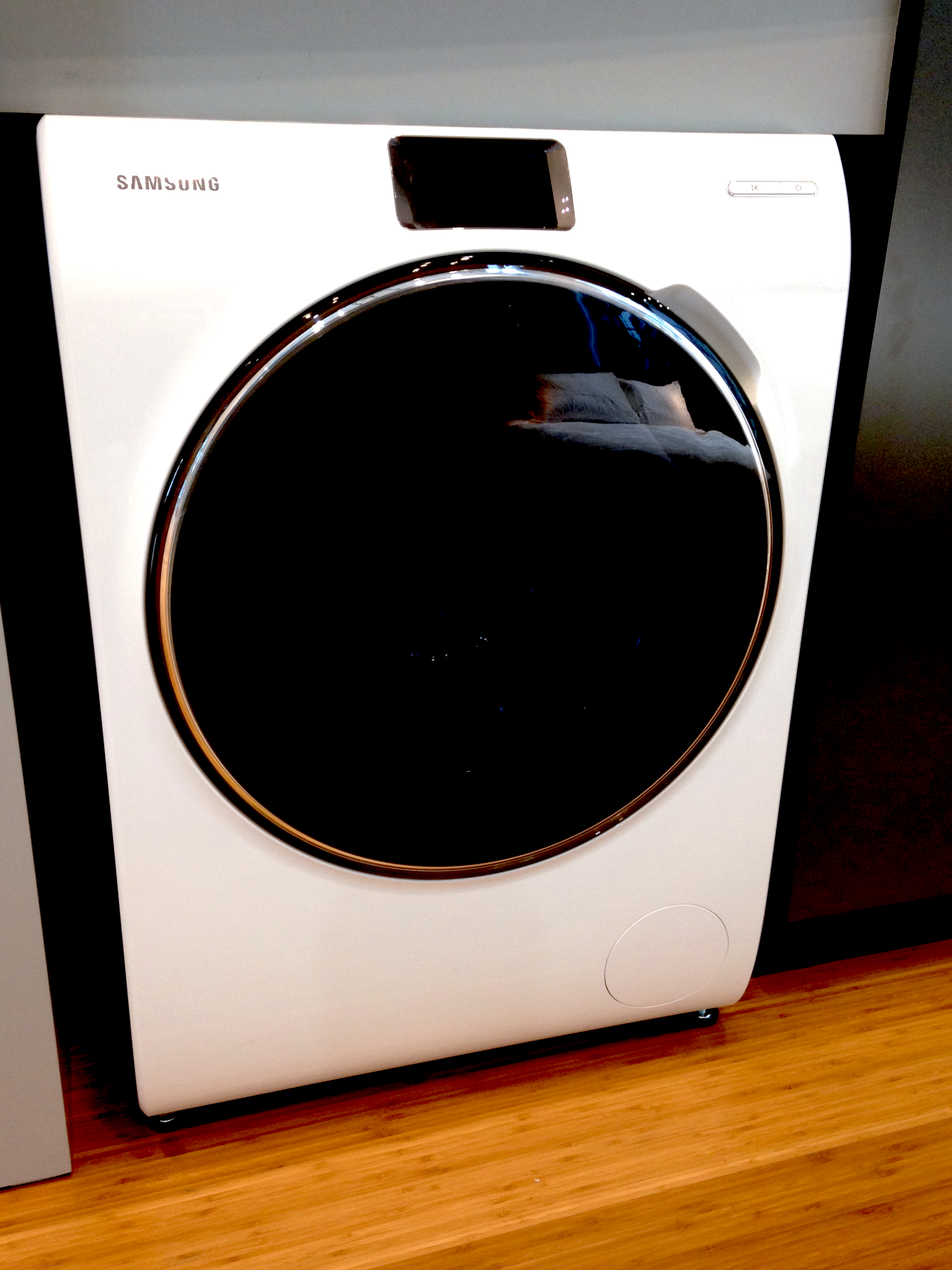 No one likes hanging out in the laundry room. Never wait for a load to finish with the SmartThings-powered Samsung washer/dryer.
People will soon be able to use the free SmartThings app to power their Samsung washer/dryer remotely, or automate them to run when certain things happen–such as when they leave home, fall asleep, or at night when electricity is generally less expensive. You can also receive notifications on your smartphone when your washer or dryer has finished a cycle, and built-in reservoirs for detergent can operate automatically and send you a notification when they're running low.
Air Conditioner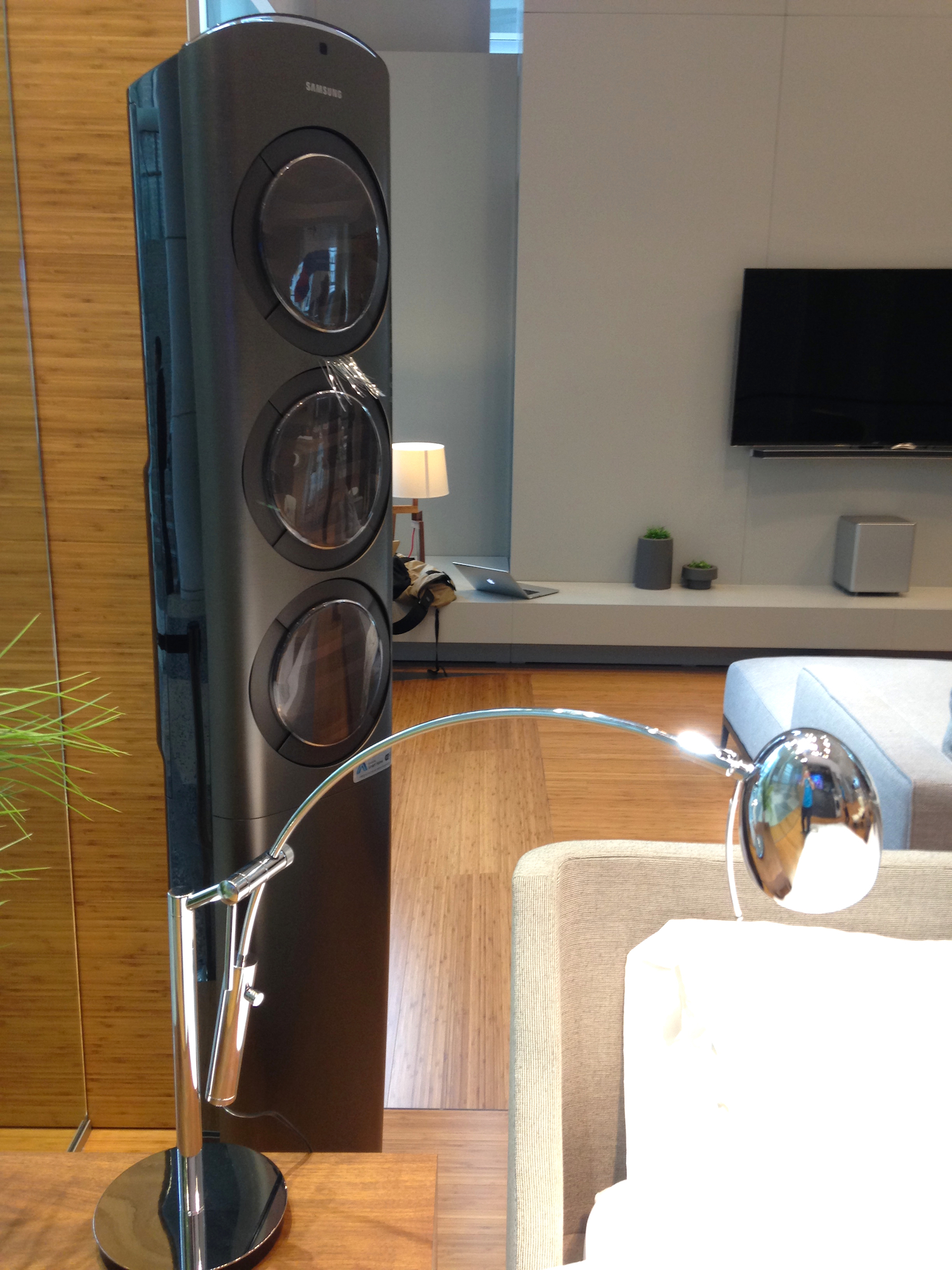 Live green and save green by using the free SmartThings app to customize how your Samsung air conditioner works.
With just a few taps in the SmartThings app, you can trigger your air conditioner to automatically adjust the temperature when you leave home or fall asleep, and built-in power metering will show you how much power your air conditioner is using each day, week, and month. You can also use SmartThings to help you maintain a healthier home environment by using the air-filtering function on the air conditioner and setting up SmartThings to send you push notifications depending on air quality measured by the air conditioner.
Robotic Vacuum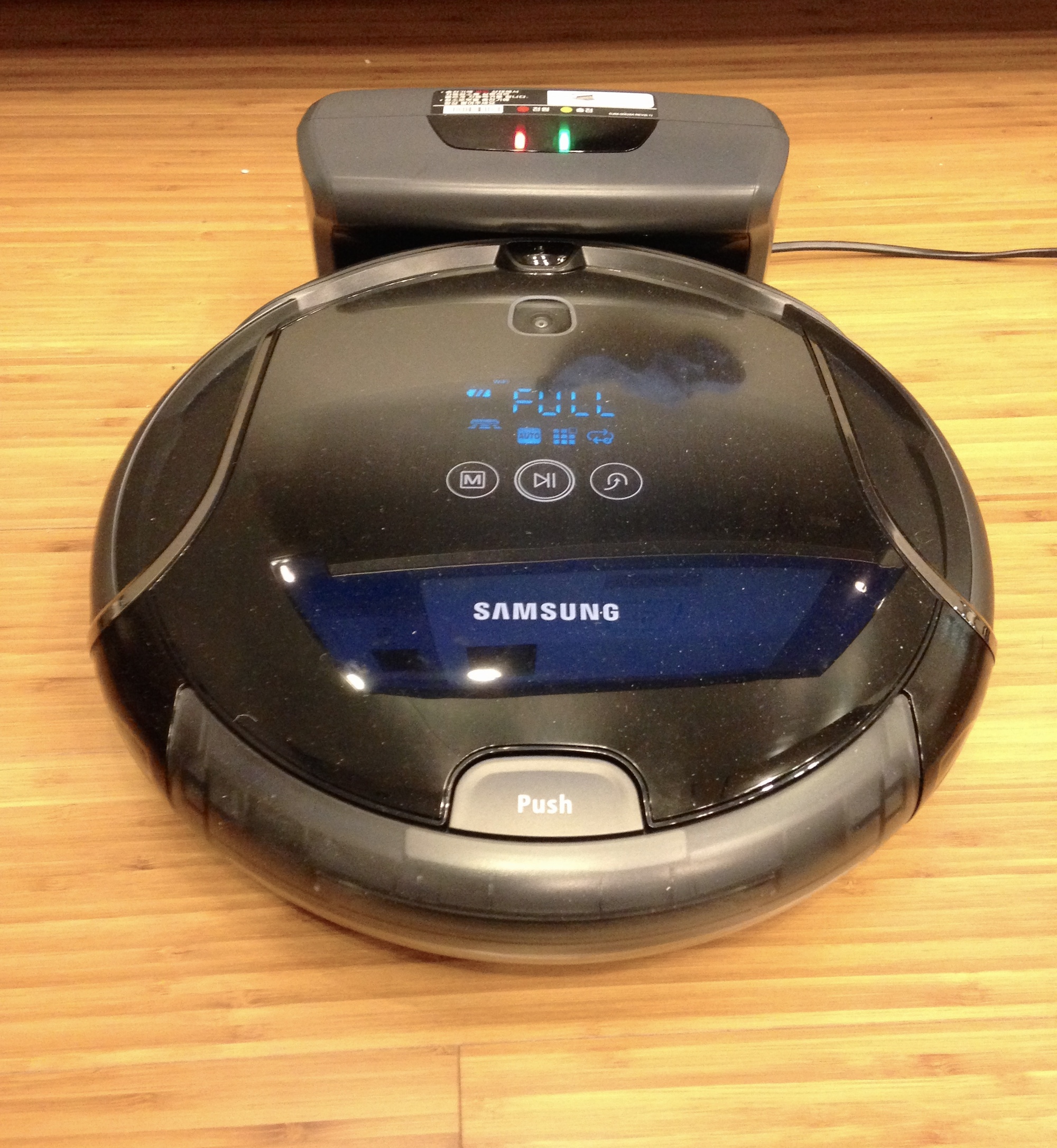 That's right: In a SmartThings-powered smart home, robots can clean your floors and then send you a notification when they're done cleaning up.
If you have a Samsung robotic vacuum, you'll soon be able to go into the free SmartThings app and train your vacuum to run when it's most convenient for your. You can also opt to receive notifications when this little guy is done cleaning, when the reservoir needs to be emptied, or when the filter needs to be cleaned.
In addition to helping your smart home stay spotless, the robotic vacuum can also keep it safe and secure: By using the vacuum's built-in camera and microphone, you can use the vacuum to act as a roaming security guard: By manually controlling it, you can send it to check on areas of your home if SmartThings detects motion, unwanted entry, or other events, and then see images and audio of what's going on.
To see demonstrations of these latest integrations and more, stop by the SmartThings-powered Samsung Smart Home at the Moscone West Center in downtown San Francisco. (If you can't make it out here, check back soon for a video.) The Smart Home will be open to the public today until 4 p.m., and open to SDC attendees until 5:30 p.m. on Thursday, November 13.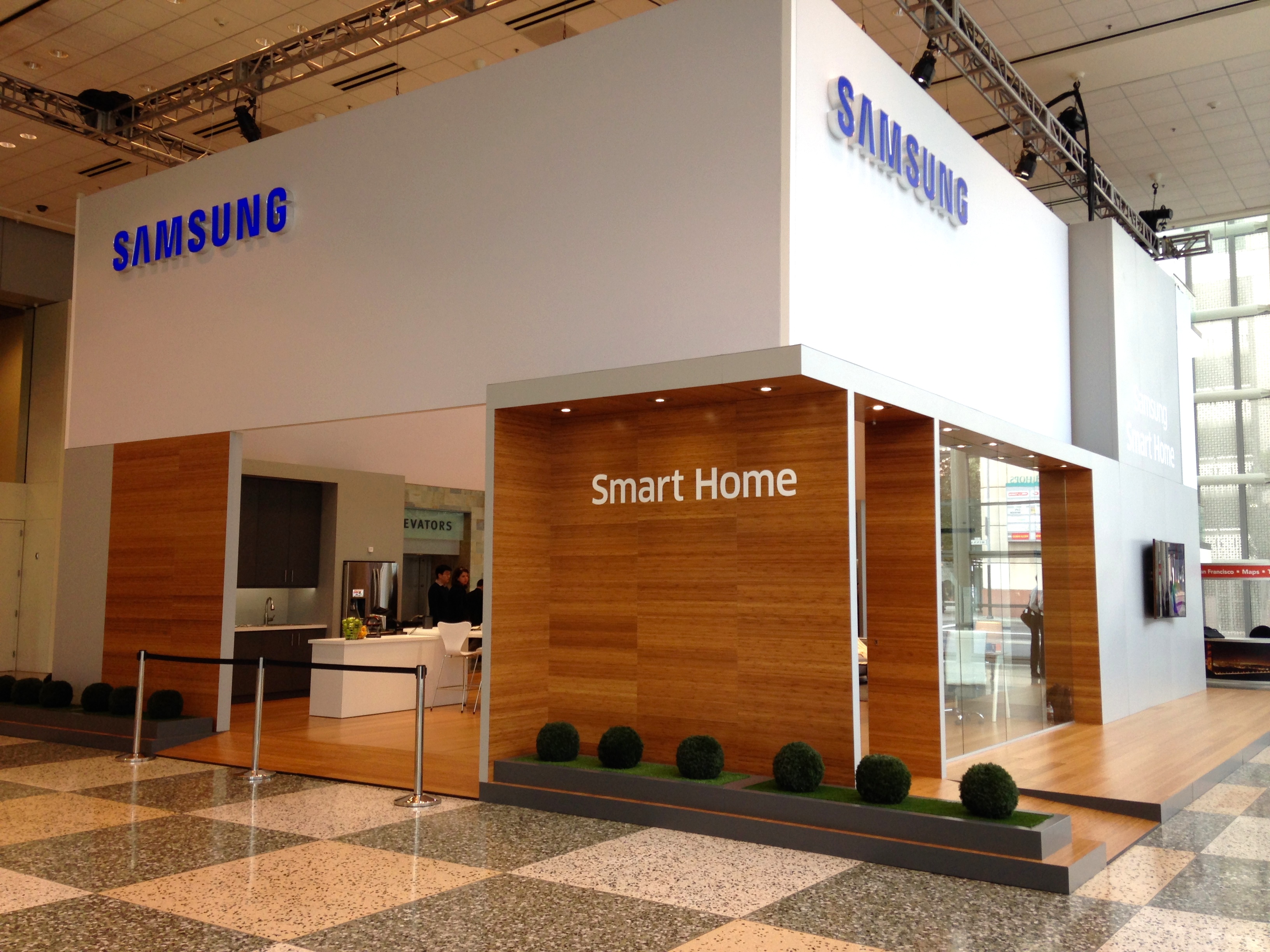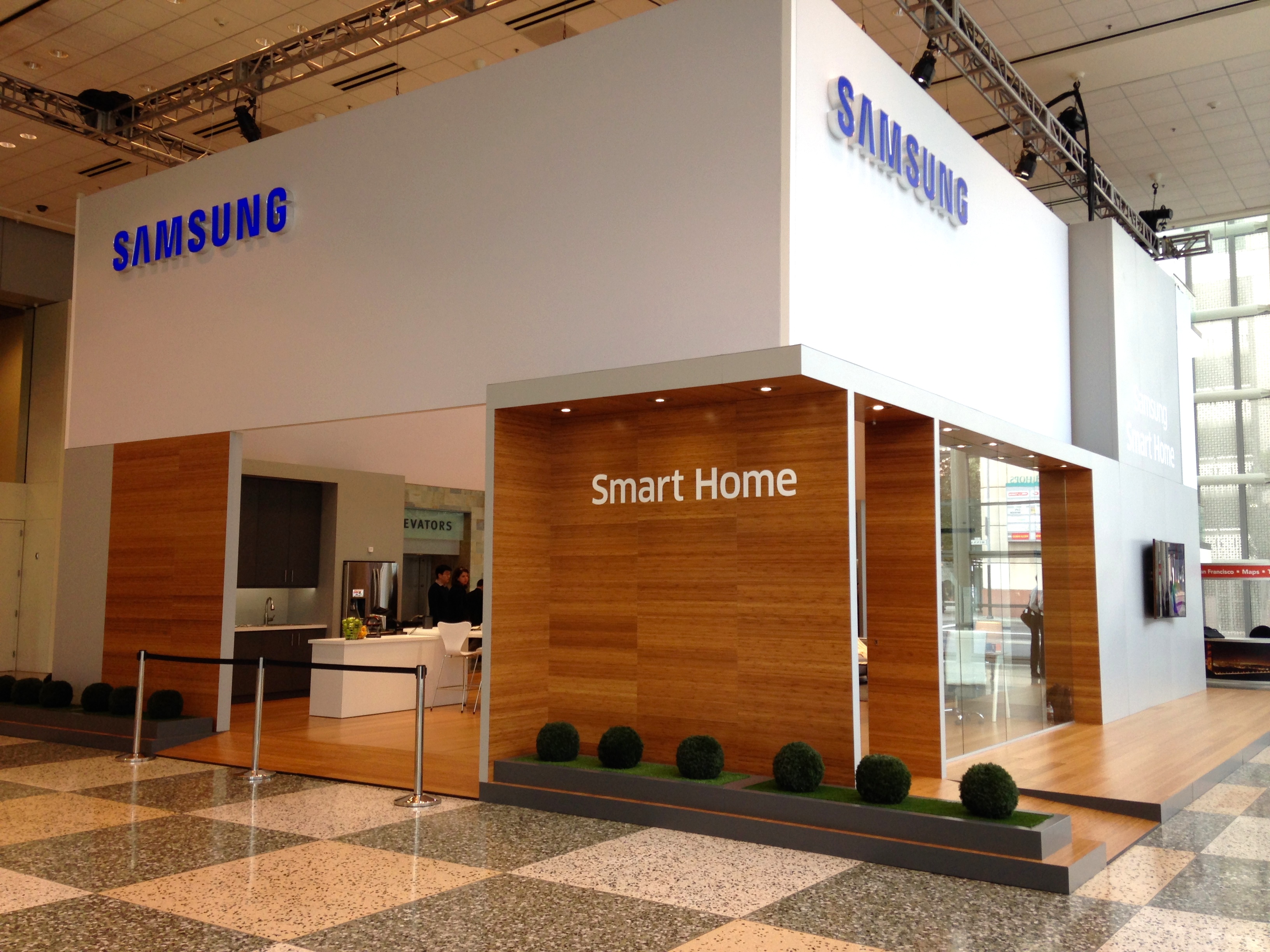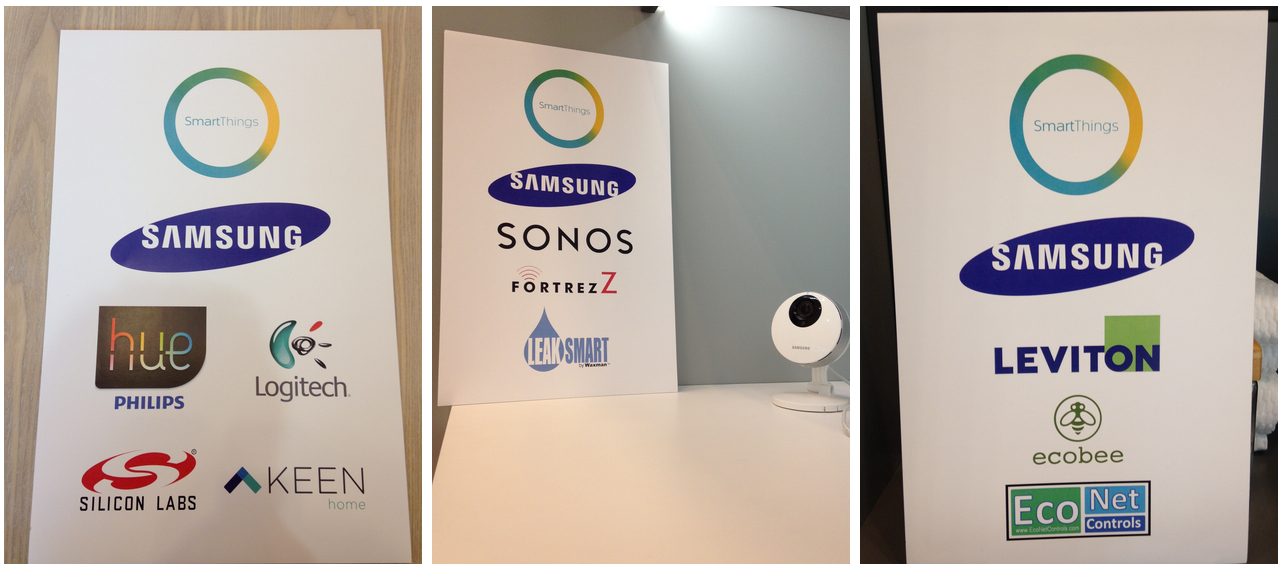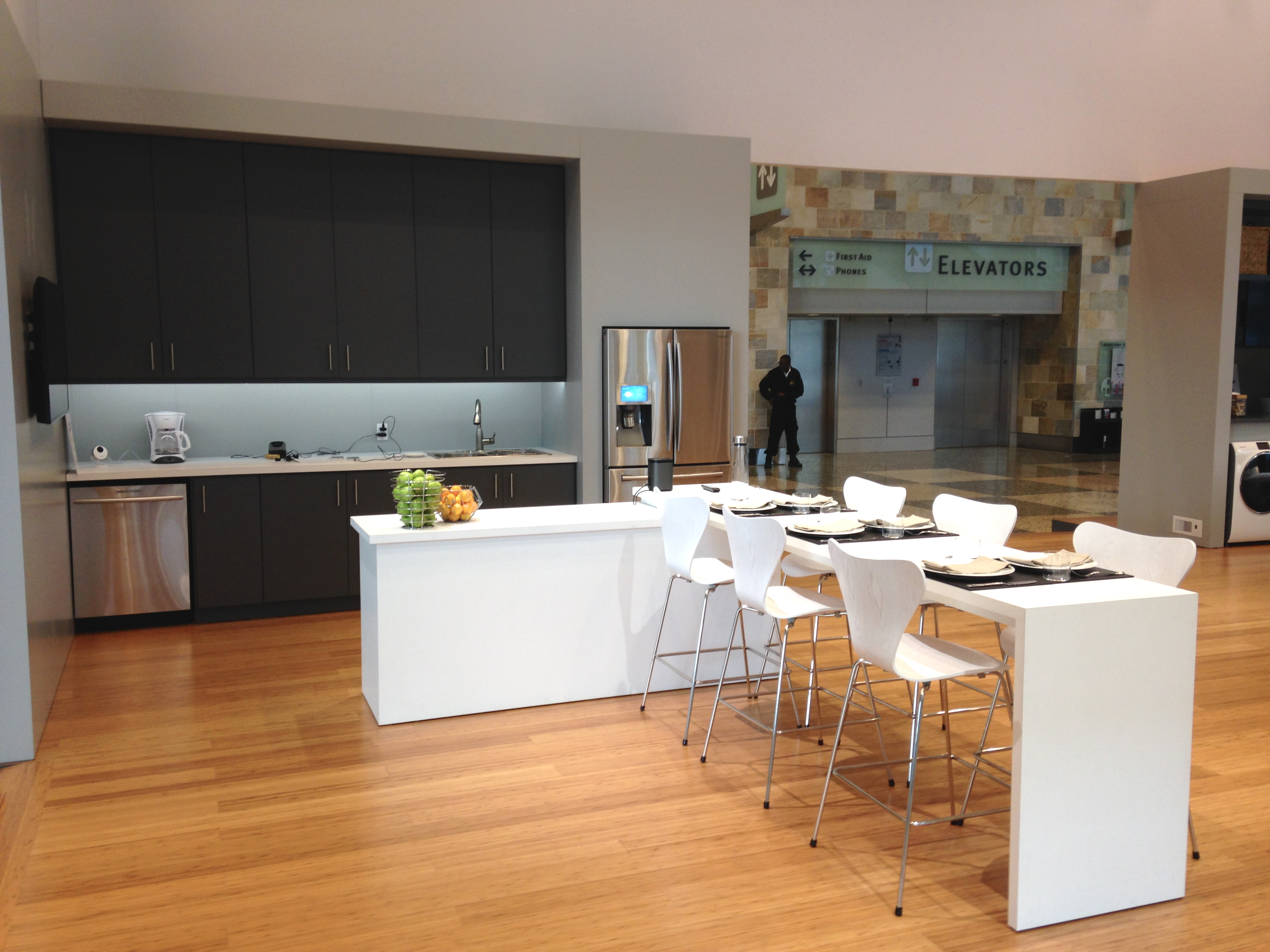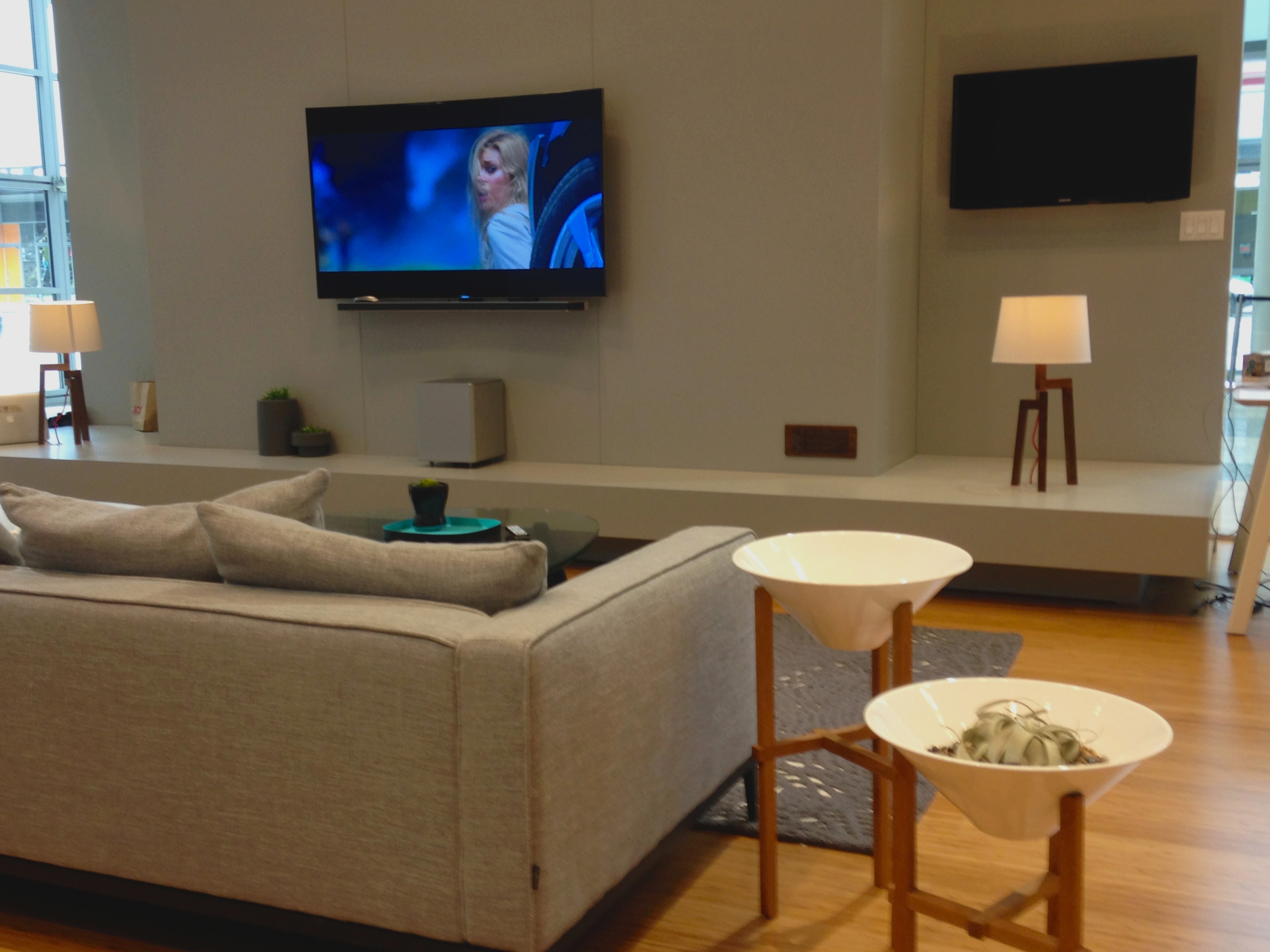 Sign up for exclusive deals, tips, and news