Samsung Developer Conference 2014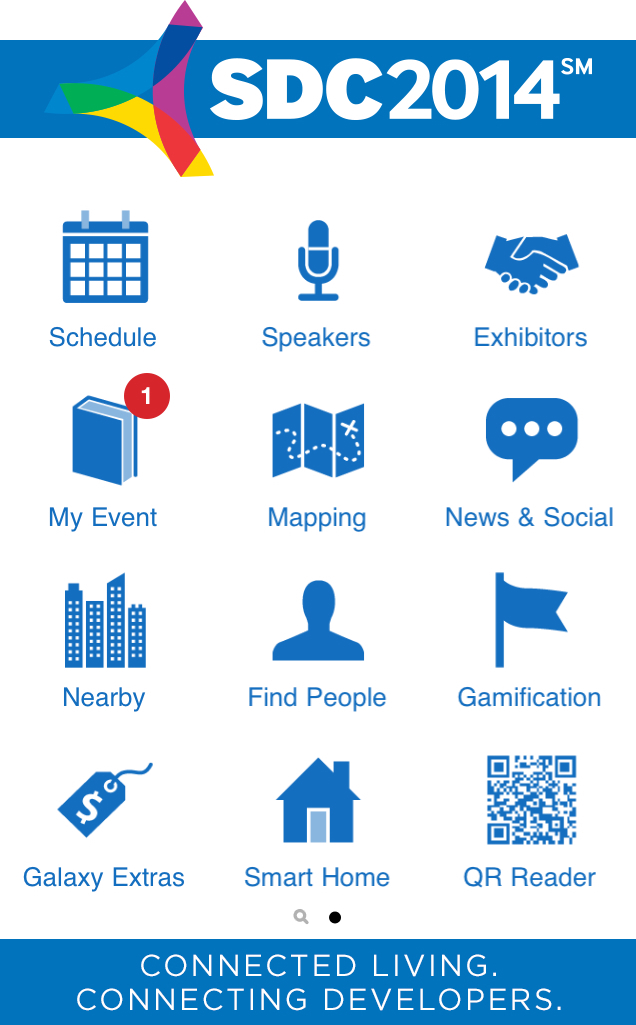 Whether you're a developer, a total tech novice, or someone who's just curious about what this whole "connected living" concept is all about, you're going to want to be sure to check out this year's Samsung Developer Conference from November 11 to 13 in downtown San Francisco.
Not only will this year's SDC feature more than 200 speakers and 108 workshops on everything ranging from wearables to the IoT to gaming and virtual reality, but it will also showcase a fully built glass-enclosed smart home that's powered by SmartThings.
You can learn more about this year's SDC and register here. After registering, be sure to download the free Samsung Developer Conference app for iOS, which is chock-full of great info, including these highlights, featuring some speakers you may recognize:
SmartThings Workshop: Extending the SmartThings Platform
Led by SmartThings founder and VP of engineering, Scott Vlaminck; and senior software engineer, Matt Nohr
Tuesday, November 11 (9 a.m. – 12 p.m.; 1 p.m. – 5 p.m.)
Dig deeper into the SmartThings open platform by learning how to create new ways to use SmartThings ("SmartApps").
Introduction to the SmartThings Platform
Led by SmartThings CTO, Jeff Hagins
Thursday, November 13 (9 a.m. – 10 a.m.)
Learn all about how SmartThings is propelling the Internet of Things by fostering a community of developers to build an open platform for the smart home, and beyond.
Creating and Adding New Devices onto the SmartThings Platform
A session led by SmartThings founder and VP of engineering, Scott Vlaminck
Thursday, November 13 (1 p.m. – 2 p.m.)
Learn how to add new device types to the SmartThings Platform, and what kinds of devices can be integrated with SmartThings.
Smart Home of the Future: Dreaming of Tomorrow
A panel featuring SmartThings' founder and SVP of product, James Stolp
Thursday, November 13, 3 pm – 4 pm
There is a lot of buzz about the Smart Home, but where is it going? Where will this technology lead us? Come and listen to a panel of speakers discuss where we will be in the not-too-distant future, where the smart home will begin to interact naturally with us.
Introduction to SmartApps
Led by SmartThings senior software engineer, Matt Nohr
Thursday, November 13, 10 am – 11 am
This session will be a look at what it takes to write code that runs inside SmartThings and what is
possible and accessible for every SmartThings customer and partner. You will learn: What are SmartApps, how do we use them in the SmartThings platform and what can they do; Getting started creating SmartApps; example SmartApp code.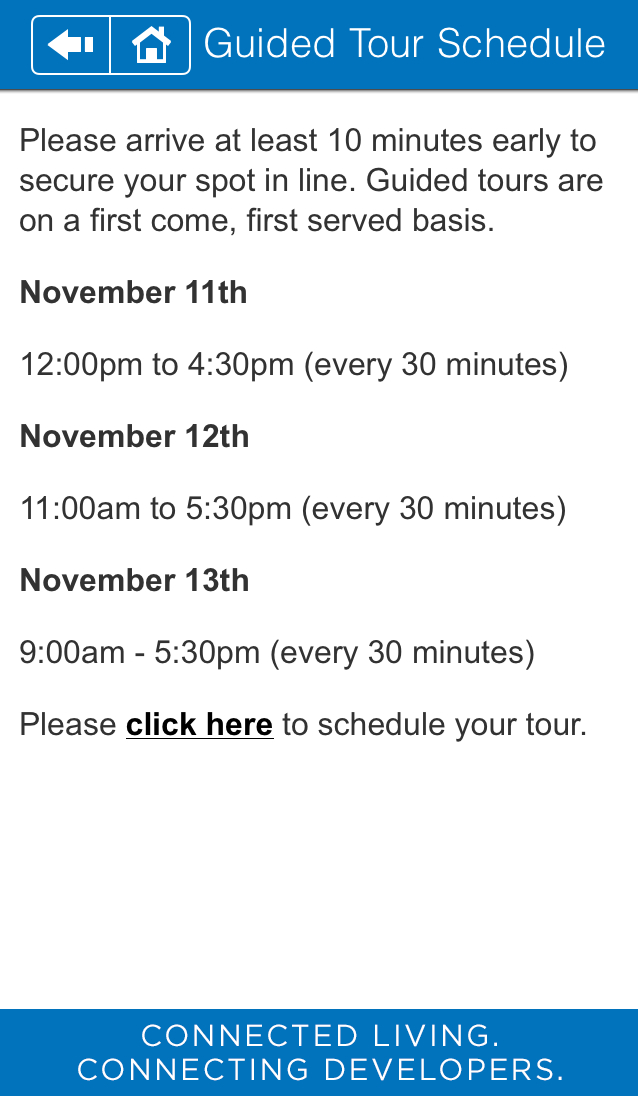 And last but certainly not least, don't leave without checking out the SmartThings-powered Samsung Smart Home. Come by for a 15-minute demo to see how SmartThings and Samsung are propelling the smart home forward.
Guided demos will be offered on a first come, first served basis. You can schedule your tour in the SDC app for one of these timeframes:
• Tuesday, November 11 from noon – 4:30 p.m. (every 30 minutes)
• Wednesday, November 12 from 11 a.m. – 5:30 p.m. (every 30 minutes)
• Thursday, November 13 from 9 a.m. – 5:30 p.m. (every 30 minutes)