Jawbone + Life360 Join SmartThings Labs
Coinciding with yesterday's launch of the open SmartThings Platform, we're excited to announce two new additions to SmartThings Labs: UP24 by Jawbone, and Life360!
Like an activity feed for your body, UP24 by Jawbone is a smart wristband and app that helps you better understand how you sleep, move, and eat so that you can make smarter decisions each day.
Part location, part communication, Life360 is an app that allows you to view your family members on a map and effortlessly check in with them so that you can stay connected to the people that matter most to you.
These latest SmartThings Labs integrations represent the power of the open SmartThings Platform. When great products and innovative developers come together to create new ways to seamlessly connect the smart devices we love, everybody wins.
Here's a look at what's new:
Jawbone
It's no secret that we're big fans of Jawbone. Some of you may remember that we hooked up our #HelloSmartHome crib at CES this year to trigger Hello, Home phrases:
Thanks to the work of one of the most prolific developers in our growing community, Juan Pablo Risso, all customers can now integrate their UP24 by Jawbone with SmartThings.
After connecting your UP24 by Jawbone, there are two cool actions that are possible with SmartThings:
Sleepy Time
Just like the above video, this allows you to automatically execute Hello, Home phrases by simply tapping and holding the button on your UP24 wristband. Why is this useful? Well, once you've turned on your bedroom and kitchen lights and triggered the coffee to brew from underneath your bed sheets, you'll get it.
Step Notifier
Step Notifier combines the power of the UP24 with SmartThings by tracking your daily steps against your goals and then triggering various things around your home to happen when your goals are met.
Here's a quick video guiding you through the UP24 integration flow:
Life360
As 33 million families already know, Life360 is a super-easy way to stay connected to friends and family. Like a social network for people you really care about, Life360 lets you add people to your Circles, so that you can then share your location with them. Best of all, the app is free.
This SmartThings Labs integration allows Life360 users to bring people from their Circles into SmartThings without sharing your SmartThings account. That means that you can anyone you're connected to on Life360 can use their smartphone as a presence sensor and trigger things to happen when they come and go from your home.
Here's a quick look at the setup process:
What is SmartThings Labs?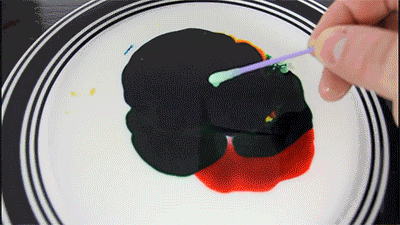 SmartThings Labs gives customers access to a curated group of popular third-party devices and services that can work together with SmartThings while they're still in development. These new product solutions are created by our in-house team, as well as by our growing community of software developers. Together, they make it easier than ever to control all of the connected devices in your home with the SmartThings iOS and Android apps.
As our engineering team works to fine-tune these integrated products and solutions with our platform, they may move from SmartThings Labs into more prominent sections of the SmartThings Dashboard to make way for new integrations and features in Labs. Since Labs is all about experimenting, you may notice that some product features aren't fully polished yet. If you do experience any performance issues, we'd love to hear your feedback to help improve things–just shoot us a note at support@smartthings.com.
SmartThings Labs is open for all SmartThings customers. To access it, tap "Apps" from the left-hand Menu, select the "+" symbol, and scroll down to find the "Labs" section.
Sign up for exclusive deals, tips, and news