Meet a SmartThings Developer: Juan Pablo Risso
We're proud to support a growing community of developers who collaborate with each other and invent new ways to use SmartThings. This community is propelling the open platform for the Programmable World forward, and creating limitless possibilities for all SmartThings customers.
In the third installment of a new series shining the spotlight on developers in the SmartThings community, we're going to get to know Juan Pablo Risso, who, when not traveling to Vegas or Germany to showcase his SmartThings integrations, is at home dreaming up new ways to make his home and life smarter with technology.
ST: Juan! We've known each other for awhile, but why don't you introduce yourself to everyone.
JPR: Hi! My name is Juan Pablo Risso, I'm from Argentina, and I've lived in Washington, DC since 2009. You can follow me on Twitter at @juano2310, and check out what I've been building on my blog.
ST: Do you primarily write software (hacker) on the SmartThings platform or create new devices (maker)?
JPR: Both :) I started with software but I also created some devices like a RFID reader, LED Drivers and RF bridges.
On the software side I did some integrations of well-known products and some custom SmartApps to customize SmartThings for my home's specific needs.
ST: How did you first hear about SmartThings and what attracted you to it?
JPR: Kickstarter was the first time I heard about SmartThings. What I love about it is that the open platform model allows me to use software to control any device, and by aggregating data, I can make smarter and more informed decisions before triggering an action.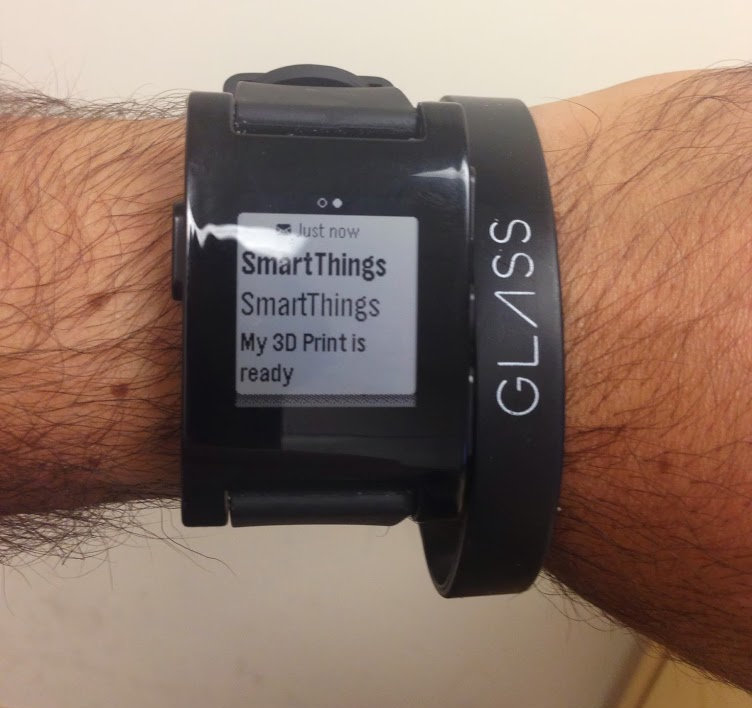 ST: How do you use SmartThings in your day-to-day life?
JPR: I use it at home to control almost everything and to manage custom devices that I build on demand. I create solutions that give me security, and the ability to control lighting and get custom alerts, like–for example–when my 1-year-old gets out of bed at night. I simply placed a SmartSense Motion sensor under his bed and told SmartThings to notify me when he swings his legs down in the morning (or the middle of the night).
ST: What are some fun and cool things you've built with SmartThings?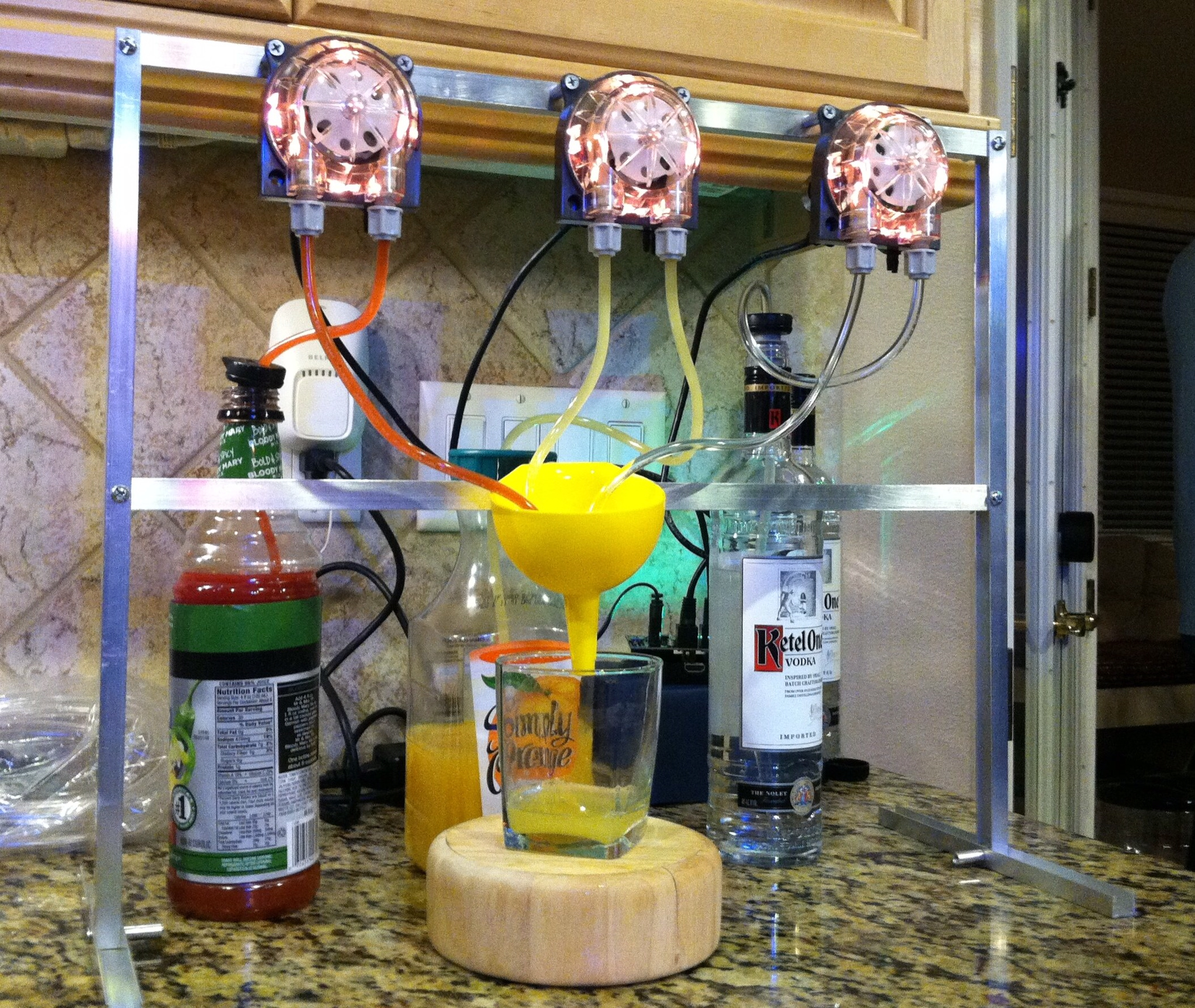 JPR: Here are some of the things I have been playing with: One that readers of the blog may recognize is the Bartendro integration that I showed off at the #HelloSmartHome mansion during CES. I've also done a Nest integration, a Spark Core integration, and an RFID reader. In addition, I just wrapped up a Jawbone integration that I hope will soon be available in SmartThings Labs.
ST: That's awesome! I just saw that new Jawbone integration yesterday. Tell me a little about it.
JPR: Jawbone is a great device, and so I allowed myself to think outside of the box and come up with a couple of use cases not related at all with the purpose of the fitness tracker.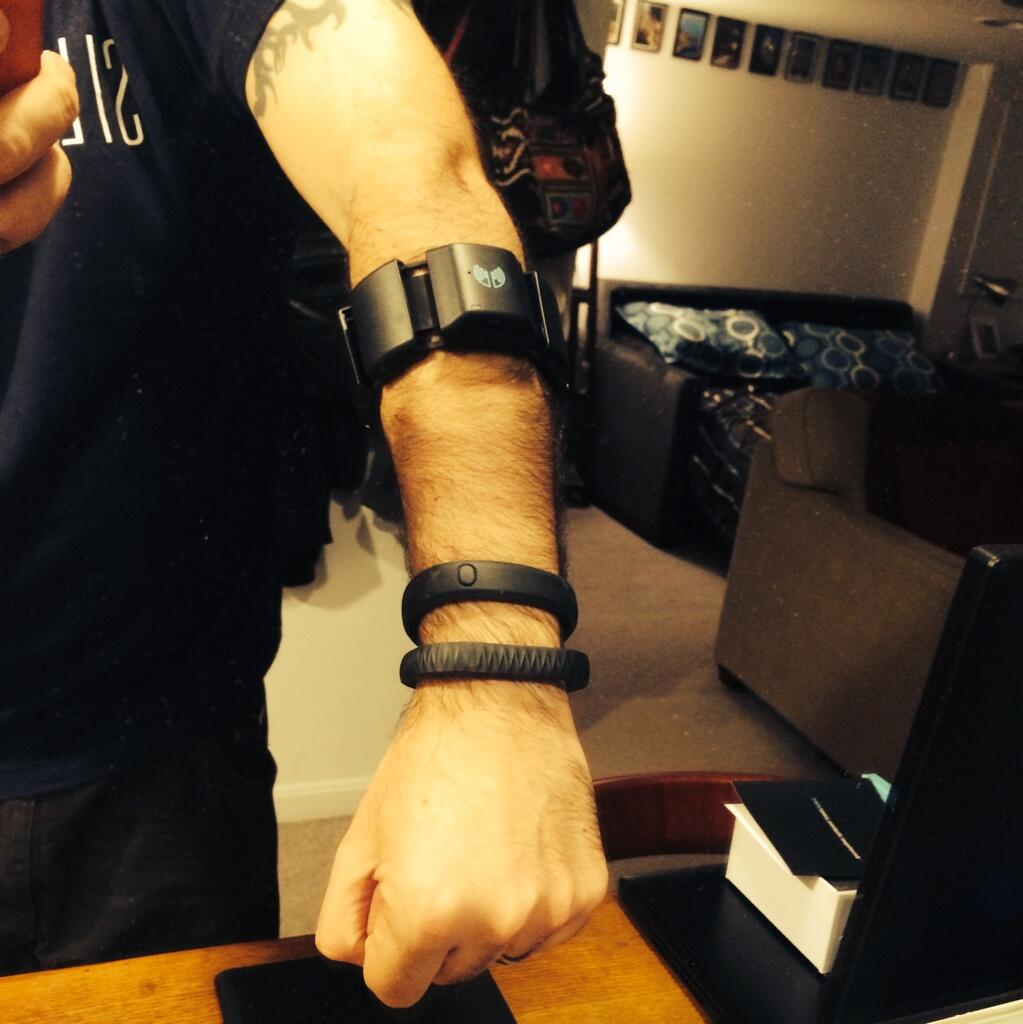 The first idea was to use it as a sort of "Panic Button" for elder care. For example, if the person falls in the shower, he/she can push the button and that will trigger a help message to up to three different mobile numbers.
Then, I was thinking of different situations for an effective panic button and I thought… awkward date! That moment when you want to run away but you are still polite enough to suffer through the whole torture. To me, that is the perfect definition of "Panic Button," and by pressing it, you can get a custom message with the perfect excuse to leave the scene immediately.
ST: What tools do you use most often when developing for SmartThings?
JPR: The SmartThings IDE is a great tool to write and test SmartApps and Device Types. On the hardware side, Arduino and Raspberry Pi are my favorite development boards.
ST: What are some of your favorite things that you've seen other developers in the SmartThings community create?
JPR: Sonos, no doubt :) I didn't have any Sonos speakers at my home and I decided to give it a try after I saw this awesome integration while I was at #HelloSmartHome house in Vegas during CES. Now I have three speakers and might get some more.
ST: Have there been any fun perks that have come from being a developer in the SmartThings community?
JPR: Definitely! Aside from getting to go to Vegas and stay in the #HelloSmartHome house, I got to go to Germany for work that was directly related to SmartThings.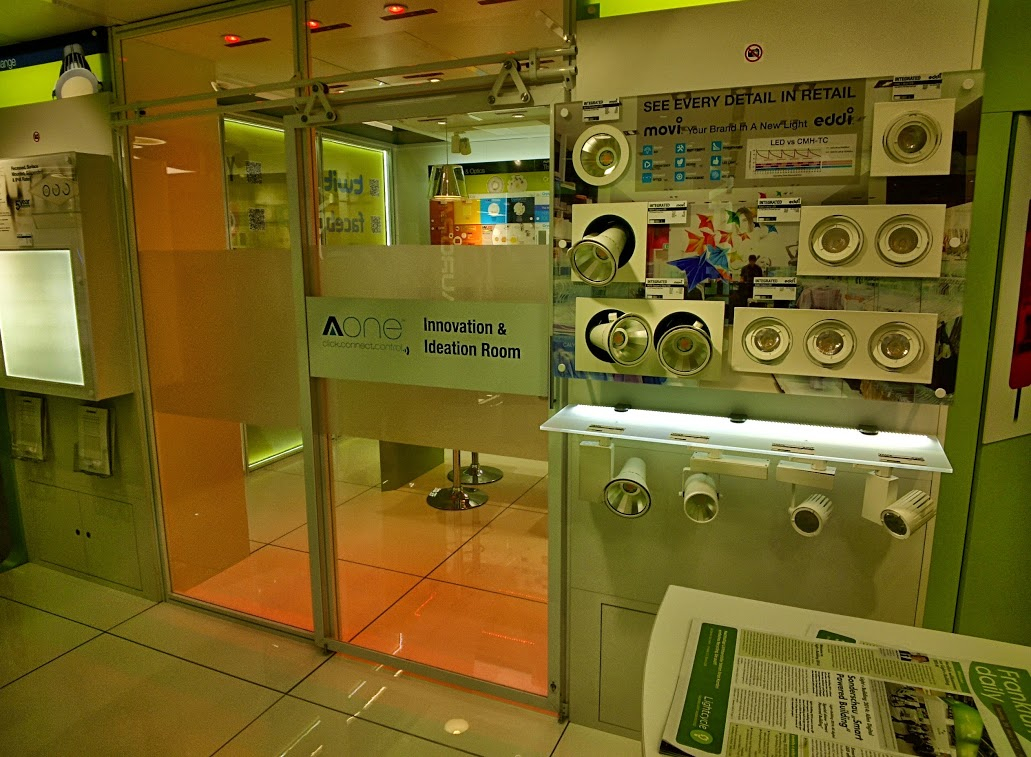 I met the guys from Aurora at the SmartThings stand at CES. A couple of months later, they contacted me to ask if they could fly me out to Germany to help them integrate their lighting products with SmartThings. 
I created some custom LED drivers, RF bridge, IR Bridge, and iBeacon integration to demonstrate the potential of a connected home and the future of innovation in Frankfurt, Germany during the Light + Building exhibition.
ST: Wow!
JPR: :)
ST: What one thing would you like to see added to, removed, or changed about SmartThings?
JPR: I would like to see more developers or designers creating interfaces that can be easily connected to the API. This might enable more people to think of alternatives for the interface and control of devices.
I think that in my ideal world, I would love to have a Hub that talks to the devices and phones over LAN–if possible–and have apps that you can install on it. This can reduce the interaction with the cloud, reduce processing time, and prevent problems with Internet outages–since the cloud service becomes a companion, not a requirement.
I would like to see the SmartThings Core API enabled again.
ST: Thanks Juan. As you know, in addition to the SmartApp Web Services that anybody can use today, we'll also allow developers to obtain a key that allows Core API interactions for their own accounts.
ST: What excites you most about the future of SmartThings and the open platform?
JPR: The ability to integrate anything. I can literally integrate any device or service that might make my house/life smarter.