The Ultimate SmartThings Bar
You may remember the Bartendro, and the SmartThings Olympic shot-pourer, but as we slip into the weekend, we wanted to share how Bill–a serious Scotch aficionado– has integrated SmartThings and Sonos to trick out his home bar.
Sir, we tip our hats to you…
Want to recreate Bill's boss Scotch setup in your home? Here's how:
Well, first you'll need about nine dozen high-end bottles of malt and grain Scotch whisky. If you don't happen to have those… you can still trigger heavenly lights to turn on and angels to sing as you approach your (more modest) bar.
You'll need:
• 1 SmartSense Motion sensor
• 1 Sonos
• As many connected lights as you want–this can be a single lamp that's plugged into a SmartPower Outlet or a GE Light & Appliance Plug-and-Control Power Outlet; lightbulbs from Philips hue or TCP; or connected in-wall lights.
First, go into the Lights & Switches category of the SmartThings Dashboard to select the connected light(s) that you'd like to turn on. Then, select the option, "Turn on when there is motion," and select the motion sensor that you'd like to use to trigger the lights.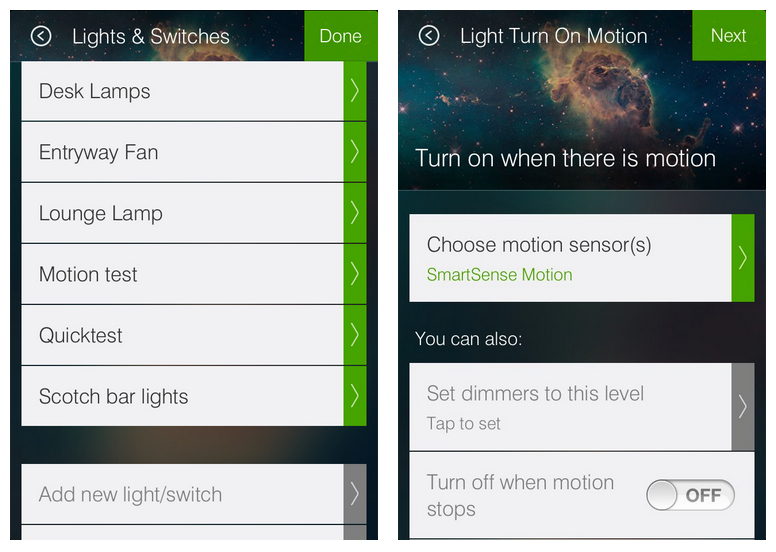 Now, to trigger the angels to sing from the heavens (or any track to play…), go into the left-hand Menu, select "Apps," tap the + symbol to "Explore SmartApps," and tap the "SmartThings Labs" category.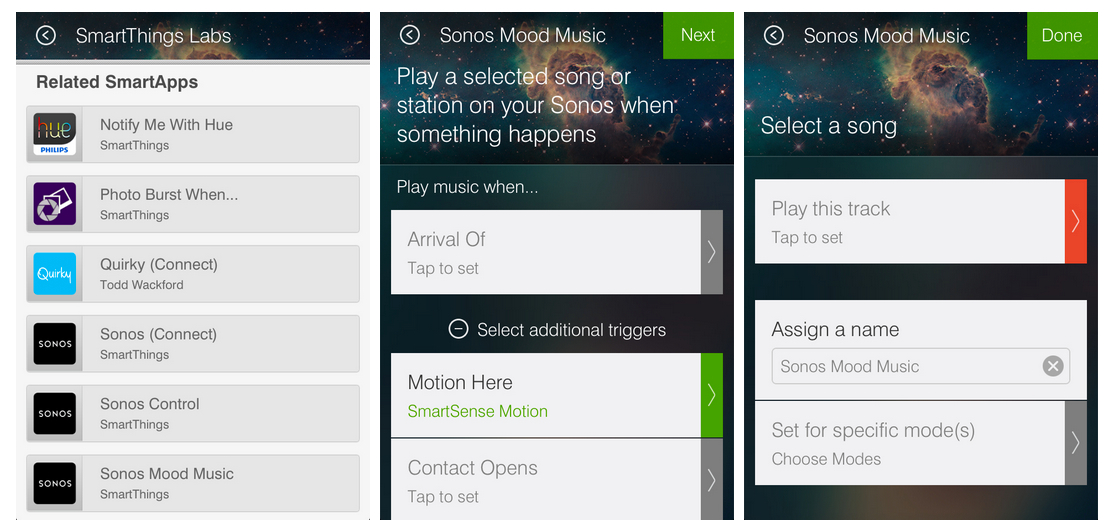 To trigger a selected song or station to play, tap on the "Sonos Mood Music" SmartApp. Tap the + symbol next to "Select additional triggers," tap the banner reading "Motion Here," and select the same motion sensor you used to trigger the lights to come on. From there, simply choose the track that you want to play when there's motion, and – voilà! – you just created the coolest tricked-out Scotch bar this side of Edinburgh.