SmartThings Virtual Snowball Fight
Warning: If you want to do anything at all productive with the rest of your day, stop reading and delete this screen right now. If not, read on…
In what has to be one of the coolest and most fun uses of SmartThings we've seen to date, the creative team at The Shinebox (led by Kickstarter backer David McCrindle) has built an interactive SmartThings-powered game that lets you hurl virtual snowballs at inflatable toys.
Ladies and gentlemen, we present the Shinebox Snowball Fight.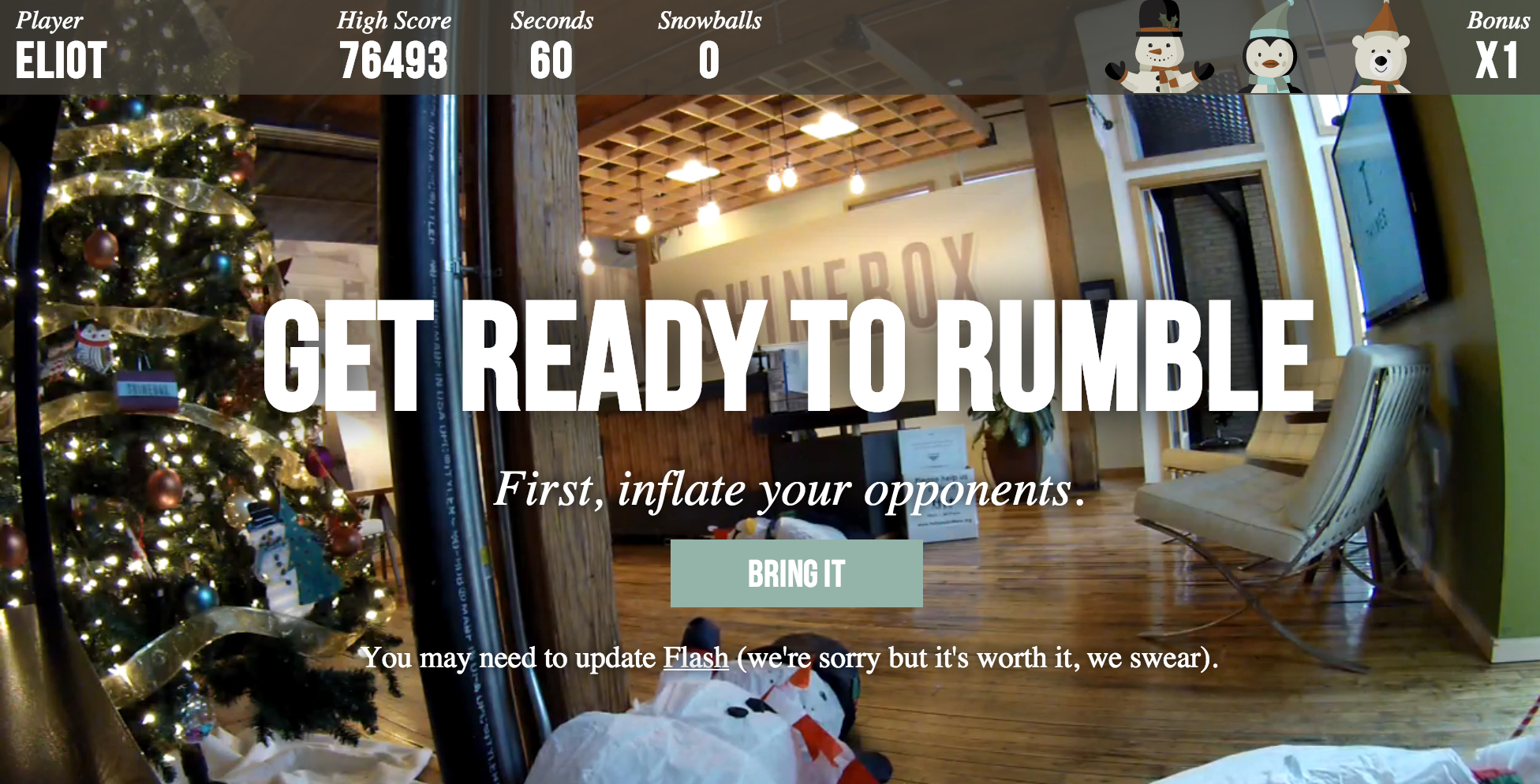 So, how did they do it?
In David's words, "Basically, SmartThings is the scenario. We couldn't do it without SmartThings. I knew we needed to use it long before the game was even conceived. We're using 5 smart outlets to drive the 3 inflatables, 1 on the Christmas tree, and 1 for the floor rope light. We put SmartApp endpoints on each switch so anyone could switch them on and off and tied those URLs into the game."
For a much more detailed look at how this project came together (and to see how the actual devices used ended up changing from those in the above picture), check out this behind-the-scenes blog post from The Shinebox team.
Good luck, and now let's take down some inflatables!