New Item in the SmartThings Shop: Lighting Automation Kit
The brand-new SmartThings Lighting Automation Kit makes it a breeze to control and automate your lights, electronics, and small appliances from anywhere.
The Lighting Automation Kit includes:
• 1 SmartThings Hub
• 1 Jasco Light & Appliance Plug-and-Control Power Outlet
• 1 Jasco Pluggable Light Dimmer Outlet
• 1 Aeon Labs Minimote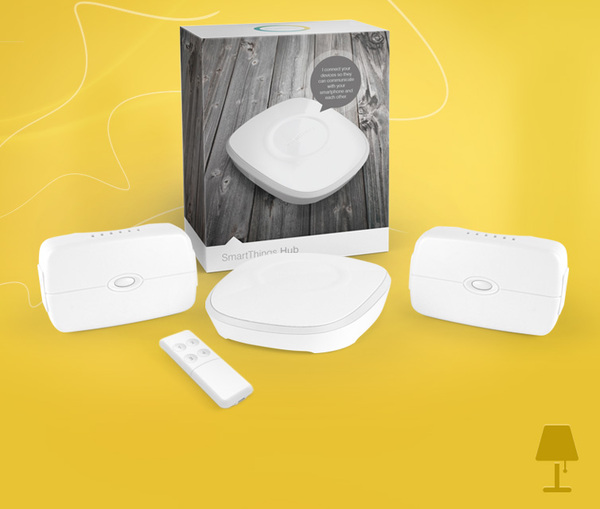 Whether you're in another room or another country, you can trigger lamps and items like coffee machines, toasters, window A/C units, portable heaters, and more to turn on and off at set times. And with the GE Pluggable Light Dimmer Outlet, you can do things like automatically dim the lights for movies, or set your lamps to brighten each morning at sunrise or when you want to wake up.
You can even use the included Aeon Minimote like a remote control to power these objects from anywhere–like, from under your bed sheets in the morning, or while you're tending to that outdoor BBQ this summer.

Sign up for exclusive deals, tips, and news