The SmartThings Shop Referral Program
Love your friends? Love saving money? Love SmartThings? Then you're going to love this :-)
The SmartThings Shop referral program lets SmartThings customers give their friends a link good for a 10% savings when purchasing a SmartThings Hub or Kit. And when your friends purchase a Kit, you'll automatically get $10 off your next order in the SmartThings Shop!
Here's how it works:
• Click the "Refer a Friend″ link in the top menu of the SmartThings Shop
• If you have a SmartThings account, you'll be able to share via Facebook, Twitter, or e-mail a promo code good for 10% off the purchase of a Hub or Kit
• When the person you referred purchases, you'll automatically get $10 applied to your account to use in the SmartThings Shop!
(You'll receive an e-mail update each time someone you refer buys for the first time, and your credit will automatically be applied to the next purchase you make.)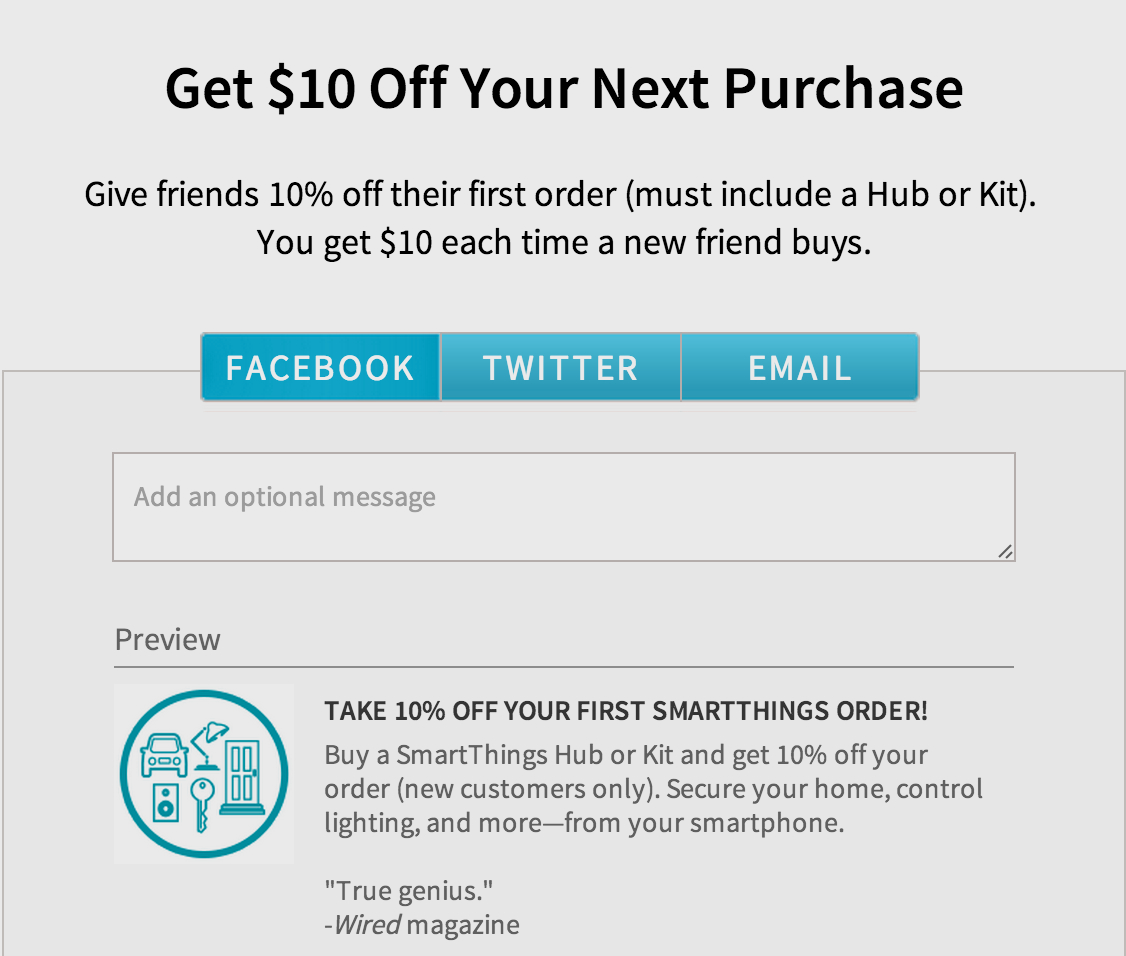 And the best part… since there's no limit to the number of times that you can share promo codes with different people, there's also no limit to the amount of money you can save!
So go on, help us spread the word so that we can help you and your friends create safer, smarter homes.
#ShareSmartThings
Sign up for exclusive deals, tips, and news