Save $100 With Our Best Offer Yet
There's never been a better time to turn your home into a smart home, because starting today through June 30th, we're offering the SmartThings Home Sitter Kit for just $142–a $100 savings from the $242 retail price.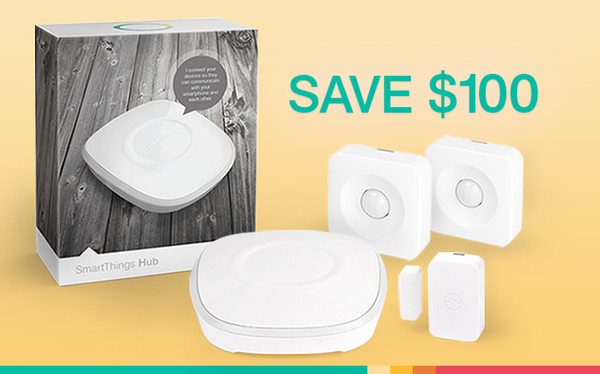 Whether you're in the boardroom, at the beach, or anywhere in between, you can easily know what's happening back home with the SmartThings Home Sitter Kit.
The Kit includes the SmartThings Hub, 2 SmartSense Motion sensors, and a SmartSense Open/Closed sensor. Together, these items will let you:
• Get immediate alerts if there's unexpected entry or motion in your home while you're away
• Be notified when people come and go
• Monitor valuable or off-limit areas of your home
• Know when friends or service professionals have arrived
So go ahead and hit the road, soak up the sun, and rest easy knowing that you can easily check in to monitor what matters most as you seize the summer.
---
Want to really soak up the summer savings? Combine this offer with one of our limited-time sales on packs of the SmartSense Motion and Open/Closed sensors to enhance your smart home even more!
Sign up for exclusive deals, tips, and news