New iOS Version 1.6.3 is Here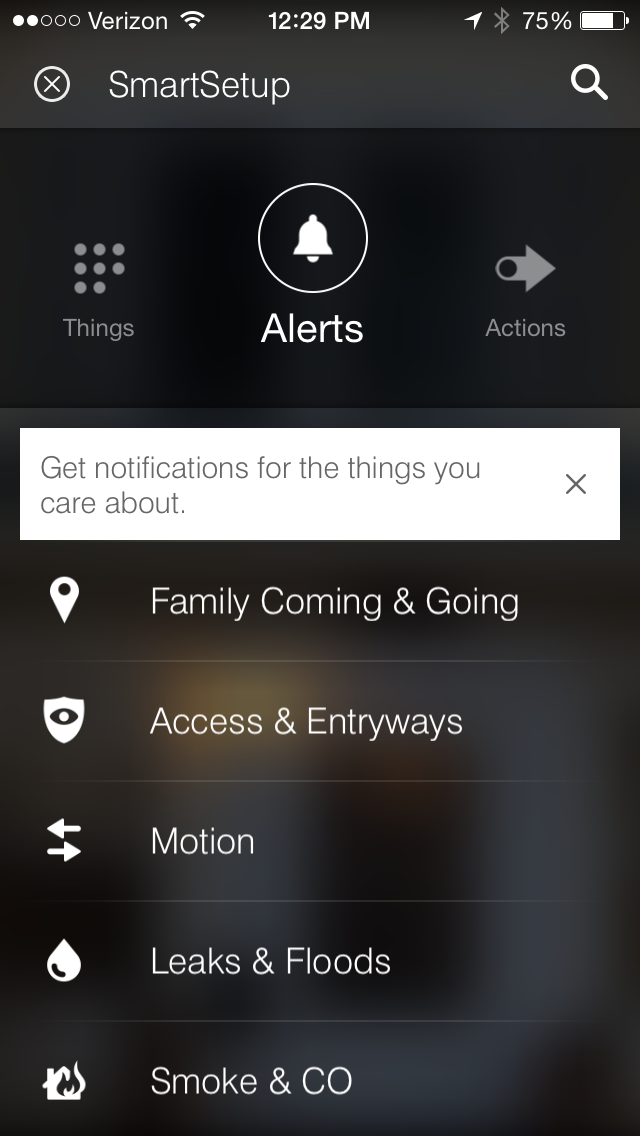 Following our recent Android update, we've just released a new version of the SmartThings iOS app that's available for free download in the iTunes store!
In addition to several performance tweaks and improvements, we've also introduced a new feature in the SmartSetup area to help brand-new users.
When first downloading 1.6.3 and tapping the "+" icon to navigate to SmartSetup, you'll see a quick tip to introduce you to each of the different categories that you'll find within SmartSetup. To hide the tip, simply tap the "x" and it will vanish!
Thanks!
– The SmartThings Product & Design team
Sign up for exclusive deals, tips, and news