New Hardware, Premium Services, and Integrations
To kick off this year's International Consumer Electronics Show, SmartThings CEO, Alex Hawkinson, joined Samsung's president and CEO, BK Yoon, on stage to deliver an opening keynote address focused on the future of the Internet of Things.Yoon began by reaffirming Samsung's commitment to help SmartThings build a completely open smart home platform, stating, "Today, on behalf of Samsung, I'm making a promise: Our IoT components and devices will be open. We will ensure that others can easily connect to our devices. That's why last August, when SmartThings became a member of the Samsung family, we promised to keep its platform open."
Hawkinson then took the stage to unveil some exciting new announcements for SmartThings customers, developers, and anyone who'd like to easily turn their home into a smart home. Here are three things to expect:
New SmartThings Hub and Sensors
In Q2 of this year, we'll begin selling the next generation of the SmartThings Hub and sensors.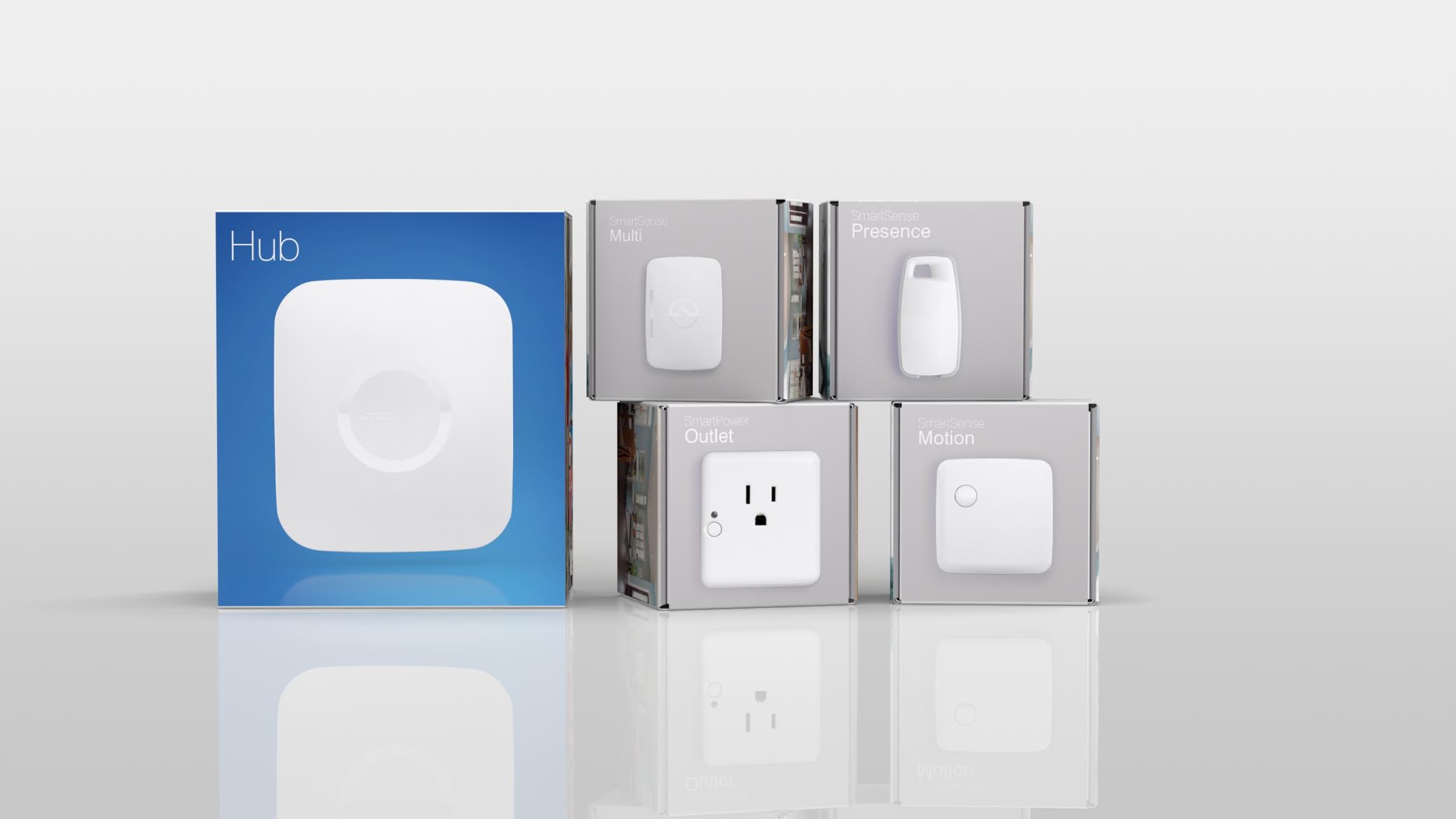 The new SmartThings Hub includes a more powerful processor, a local app engine, and built-in backup battery power. This will enable SmartThings to continue operating in the event of a power or Internet outage.
We're also updating our family of sensors with modified versions of the SmartSense Presence, SmartSense Motion, and SmartSense Multi sensors. At roughly one-third the size of our first-generation devices, the new SmartSense Motion sensor and SmartSense Multi sensor pack all of the power of SmartThings' current devices, while offering a more minimal presence in your smart home.  And the new SmartSense Presence sensor features a more durable and compact plastic enclosure.
New Optional Premium Service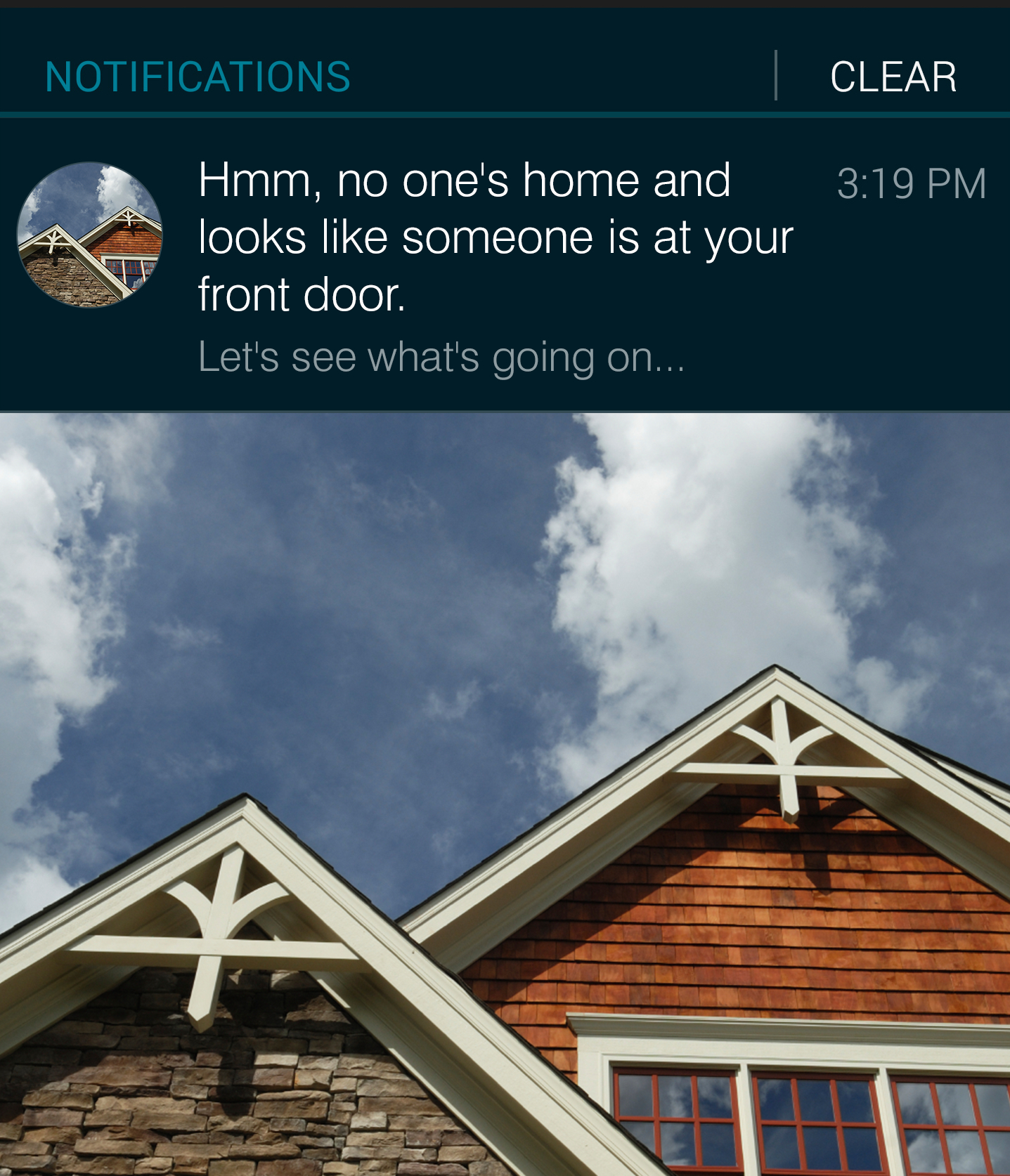 We're also launching an optional premium service that will offer customers advanced incident management control, and improved home monitoring through DVR video streaming.
This new service enables SmartThings customers to automatically send a text to or call friends, neighbors, or loved ones they pre-select whenever a problem is detected that needs immediate attention–such as a flood or fire. Customers will be able to grant trusted contacts access to their smart devices so that these friends or neighbors will be automatically notified of a problem requiring attention at the customer's home, and also able to easily resolve it.
The premium service will also allow customers the option to see what's happening inside their home 24/7 by offering live DVR video captured by SmartThings-compatible cameras. Customers can keep track of activity happening in certain areas of their home, or opt to receive video clips whenever certain events take place in or around their home.
New Integrations on the Open Platform
A plethora of new devices will soon join the many connected products that already work on SmartThings' open platform. These include:
• Netgear and D-Link cameras
• Somfy window shades
• Racchio water irrigation system
• Chamberlain garage door openers
• August locks
• Weatherbug climate data
• Samsung smart appliances
In the next few days, we're also set to release a new app that enables customers to control their homes directly from a Gear S watch. The app allows users to trigger Hello, Home actions through a simple tap of the screen, or by speaking a phrase–such as "I'm home!" or "Goodbye!"–into the watch.
With a more powerful Hub that can stay connected during power or Internet outages, smaller sensors, an optional premium service that gives customers greater home monitoring access, and the addition of a roster of popular devices to our ecosystem, we remain committed to building an open smart home platform that puts consumers and developers first.
Be sure to check the blog regularly this week for more announcements and coverage from CES.
Sign up for exclusive deals, tips, and news