Calling All Developers
At SmartThings, we're busy building a totally open platform that brings together consumers, device makers, and developers–and we'd like you to build it with us.
As part of our commitment to being "open," we give all customers the opportunity to create new ways to use SmartThings through our IDE; we host bi-weekly Developer Hours where anyone can attend, ask us questions, or just listen; and we frequently host, attend, and help promote a variety of hackathons and developer-focused events throughout the country.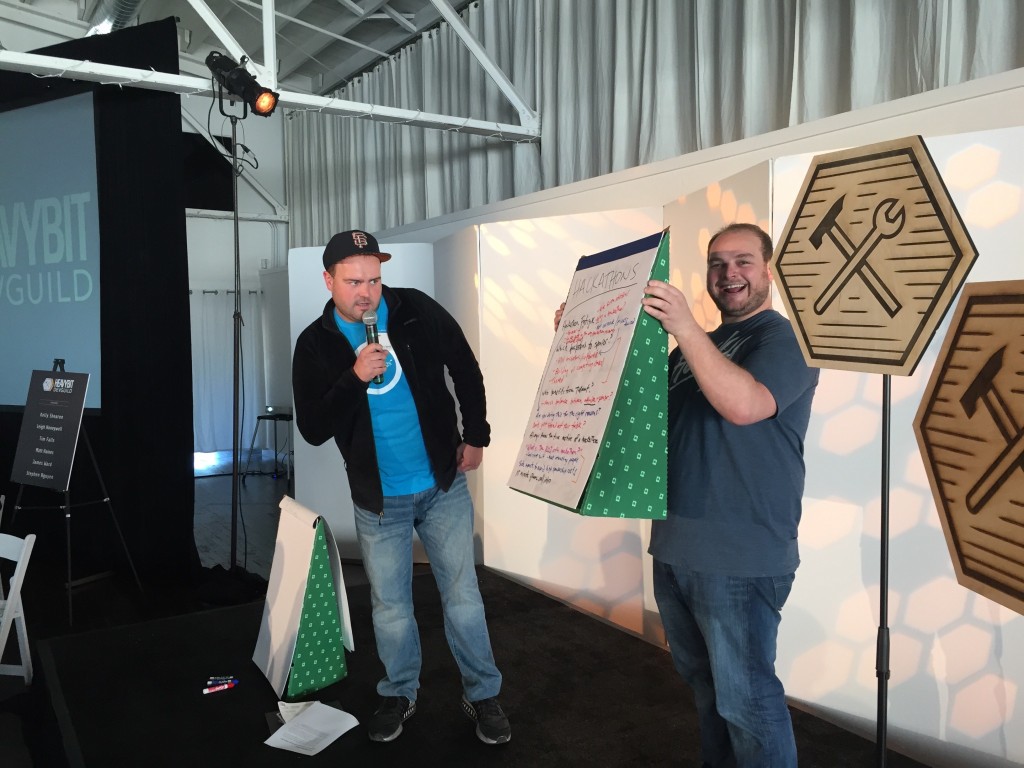 Mager and Urman at DevGuild in San Francisco (Jan 2015)
Below is our upcoming schedule of events geared toward developers and device makers. We hope you'll join us in person or online and help us make the world smarter–together.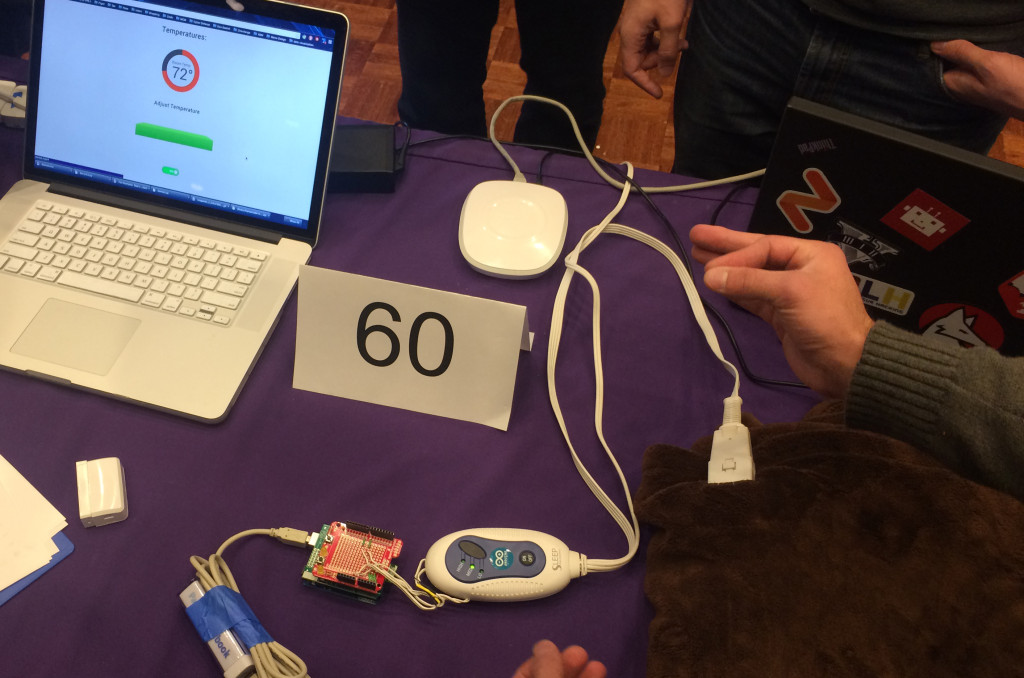 SmartThings-powered blanket, from Wildhacks in Chicago (Oct 2014)
Like what you see? Check out a list of other hacks the Community has created at other SmartThings events.
Upcoming schedule of events:
• February 6-8–University of Michigan Makeathon
Ann Arbor, MI
• February 10–Developer Evangelist Summit 2015
San Francisco, CA
• February 11–SmartThings Developer Discussion (8-9 pm EST)
Online, Everywhere
• February 12–SmartThings NYC Meetup (6-9 pm EST)
New York, NY
• February 13–Demo Day: R/GA Connected Devices Accelerator (Powered by Techstars)
New York, NY
• February 20-22–TreeHacks Stanford
Palo Alto, CA
• February 25–SmartThings Developer Discussion (8-9 pm EST)
Online, Everywhere
• March 2-6–Mobile World Congress
Barcelona, Spain
• March 11–SmartThings Developer Discussion (8-9 pm EST)
Online, Everywhere
• March 13–SxSW Internet of Things Meetup hosted by SmartThings (5-6 pm CST)
Austin, TX
• March 14–SXSW Panel: The Building Blocks of a Smart World, featuring SmartThing's Dan Lieberman (8-9 pm CT)
Austin, TX
To stay informed of future events, please subscribe to our Google Calendar: iCal, HTML
To stay up to date with all developer news, please sign up for infrequent email newsletters. (be sure to check the Developer Updates option)
Sign up for exclusive deals, tips, and news