Android Version 1.6.8 is Here
We've just released an updated version of the SmartThings Android app, and it's now available for free download in the Google Play store. In addition to several bug fixes to enhance overall performance and stability, we're also releasing a few new features.
Here's a rundown of what's new and improved: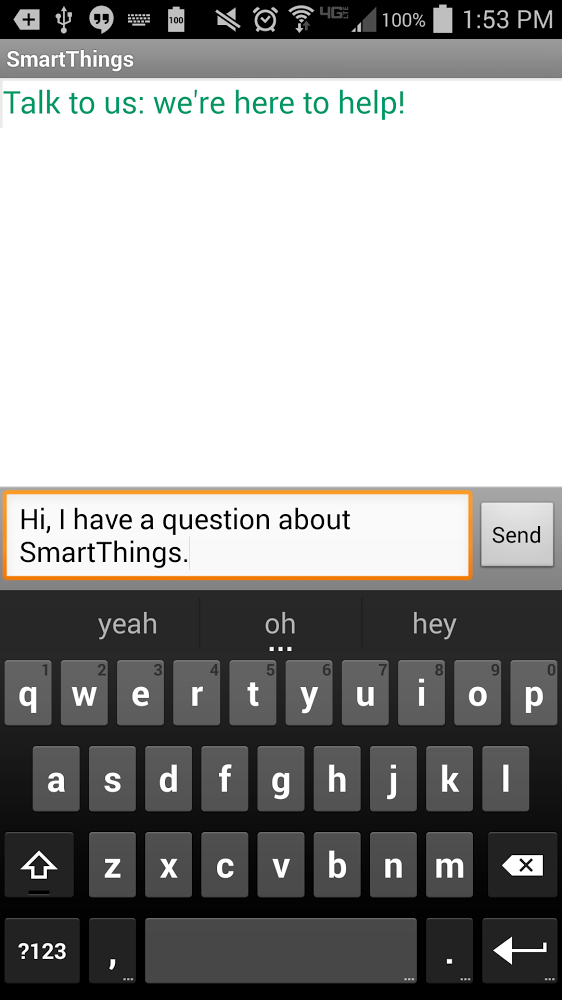 • Live In-App Chat
For those experiencing issues or for anyone with questions, we've just introduce a live in-app chat feature that allows you to connect directly to a member of our (wonderful) support team.
• Better Mode Management
We've just made it easier than ever to switch modes: Simply access the menu by tapping on the left-hand icon, and you can quickly change Modes by selecting the desired Mode from the drop-down menu.
• Bug Fixes
Here's a rundown of the fixes and improvements we've made:
– Fixed: Installation issue with the Jawbone Sleepy Time SmartApp.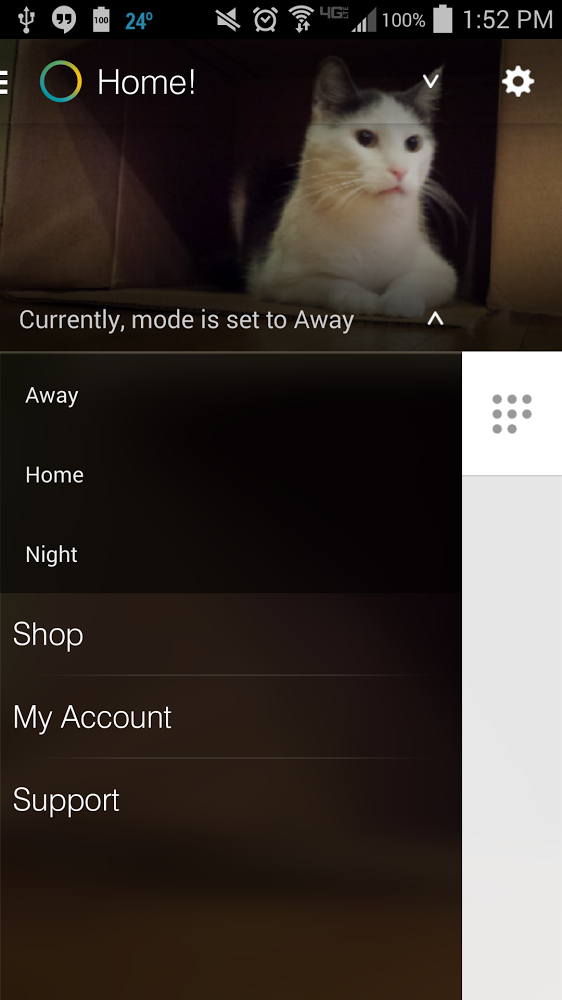 – Updated: Ugly error that users were seeing when attempting to create an account with an email address that has already been taken.
– Updated: Change password confirmation.
– Fixed: In-app video tutorial audio continues to play after navigating away from content.
– Fixed: Tapping on the device back button twice causes the app to crash.
Sign up for exclusive deals, tips, and news