5 New SmartApps
We just published 5 new SmartApps in the "More" section of SmartSetup. Like the many other SmartApps found under the "Actions," "Alerts," and "More" sections of the free SmartThings app, this latest batch lets you create rules that trigger your home to react when different things happen. Once your home learns these rules, it will begin to automatically react to your unique preferences and become a smart home!
Here's a look at what's new and which members of the SmartThings Community submitted these new SmartApps.
---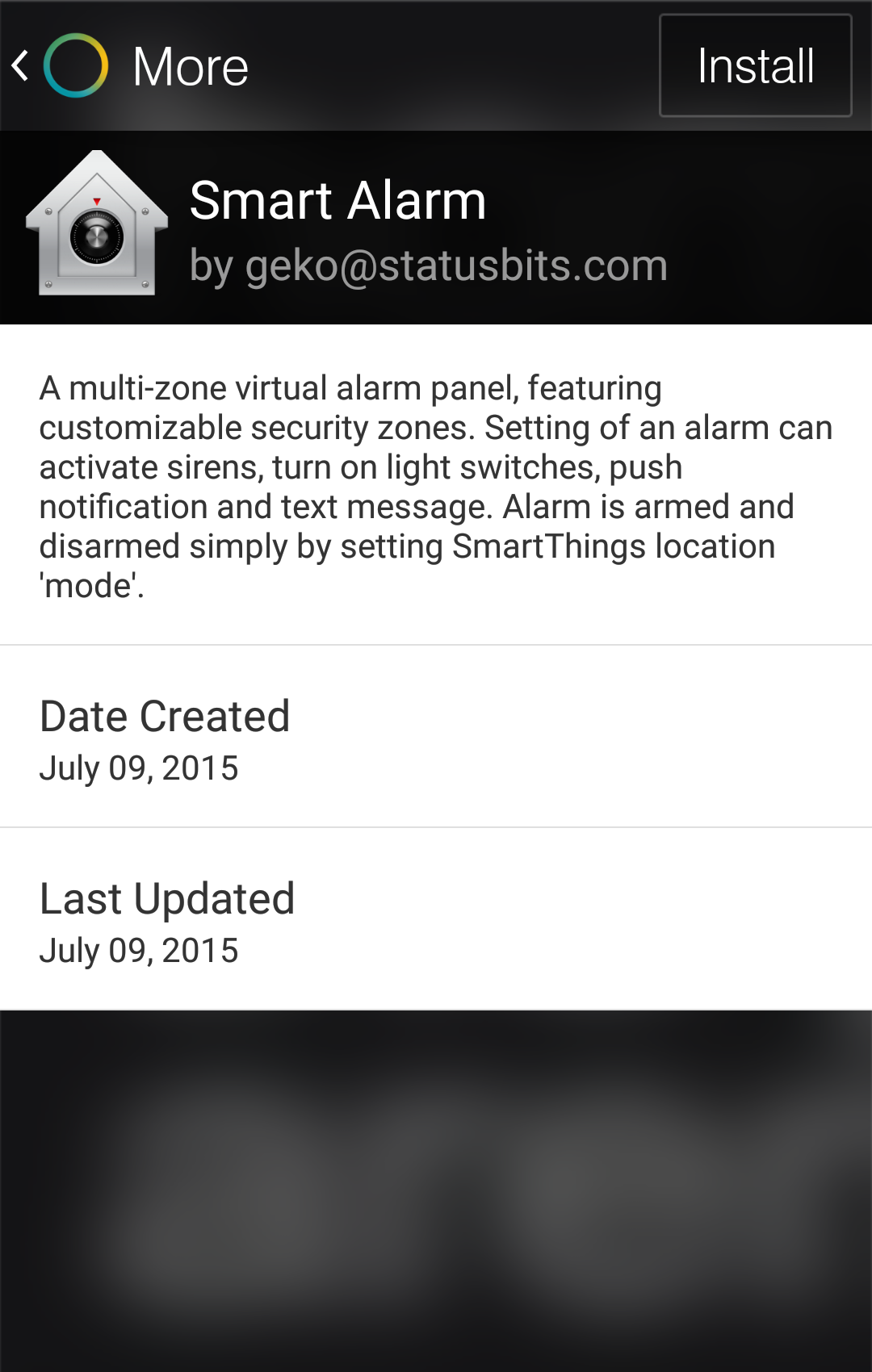 Smart Alarm
Created by: geko@statusbits.com
This robust SmartApp is found in the "Security" category of SmartSetup and is designed to be a self-monitoring alarm system. You can arm and disarm Smart Alarm by setting your SmartThings location Mode. You're able to define your own zones, and pair as many sensors as you wish. Create up to 16 zones like, Interior–which activates the system in Away Mode; Exterior–which arms your home in both Away and Stay Modes; or Alert–which sets your home to always be armed.
Setting off an alarm can activate sirens, turn on light-switches, send push notifications, and even text messages. You can also enable a silent mode, which doesn't alert the intruder, but will discreetly notify you via text.
---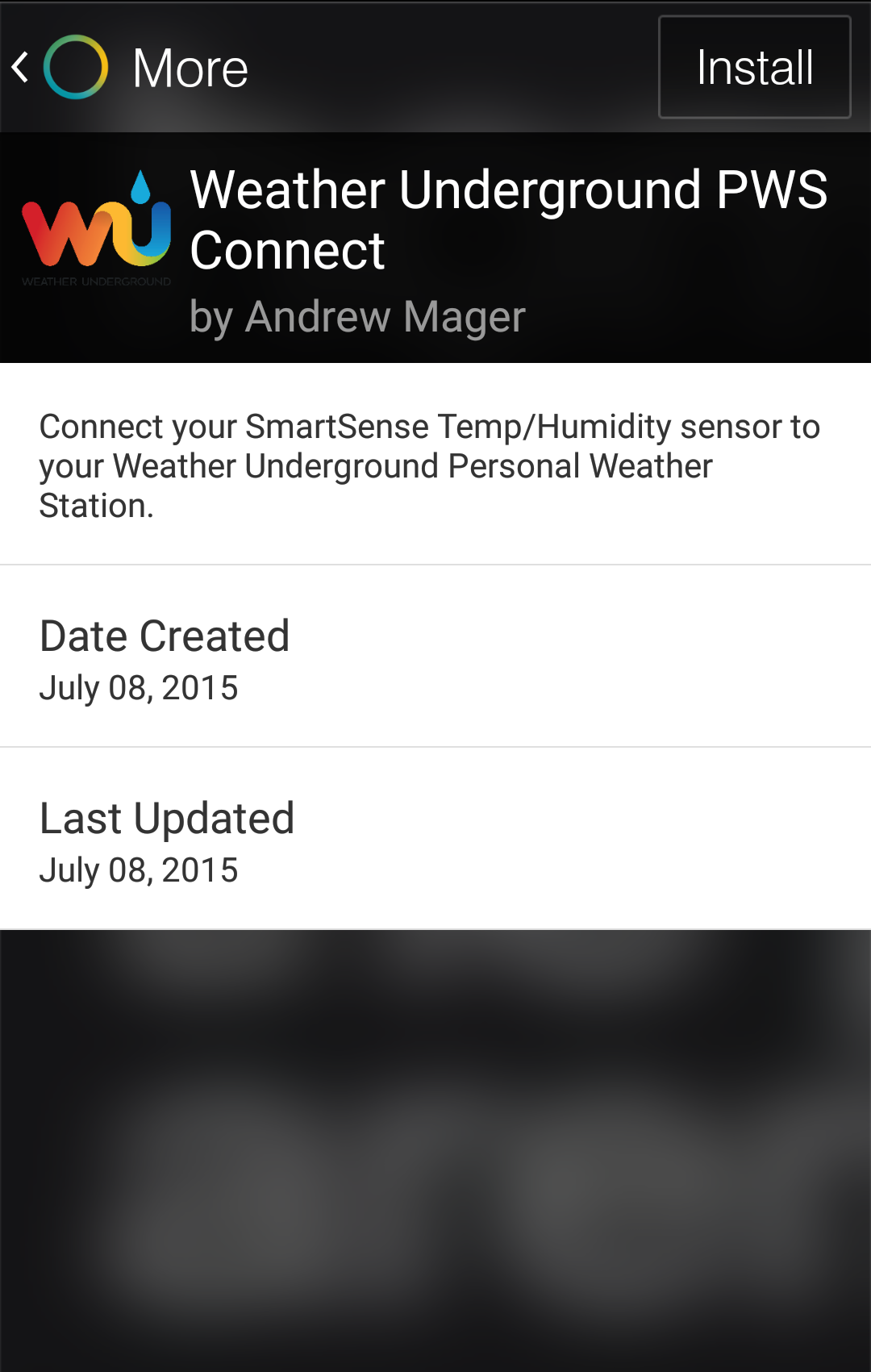 Weather Underground PWS Connect
Created by: Andrew Mager
Weather Underground is a community of weather watchers, with weather stations, providing local and long-range weather forecasts, weather reports, maps, and tropical weather conditions for locations worldwide. Connect your SmartSense Temp/Humidity sensor to update a weather underground personal weather station ID every 10 minutes.
---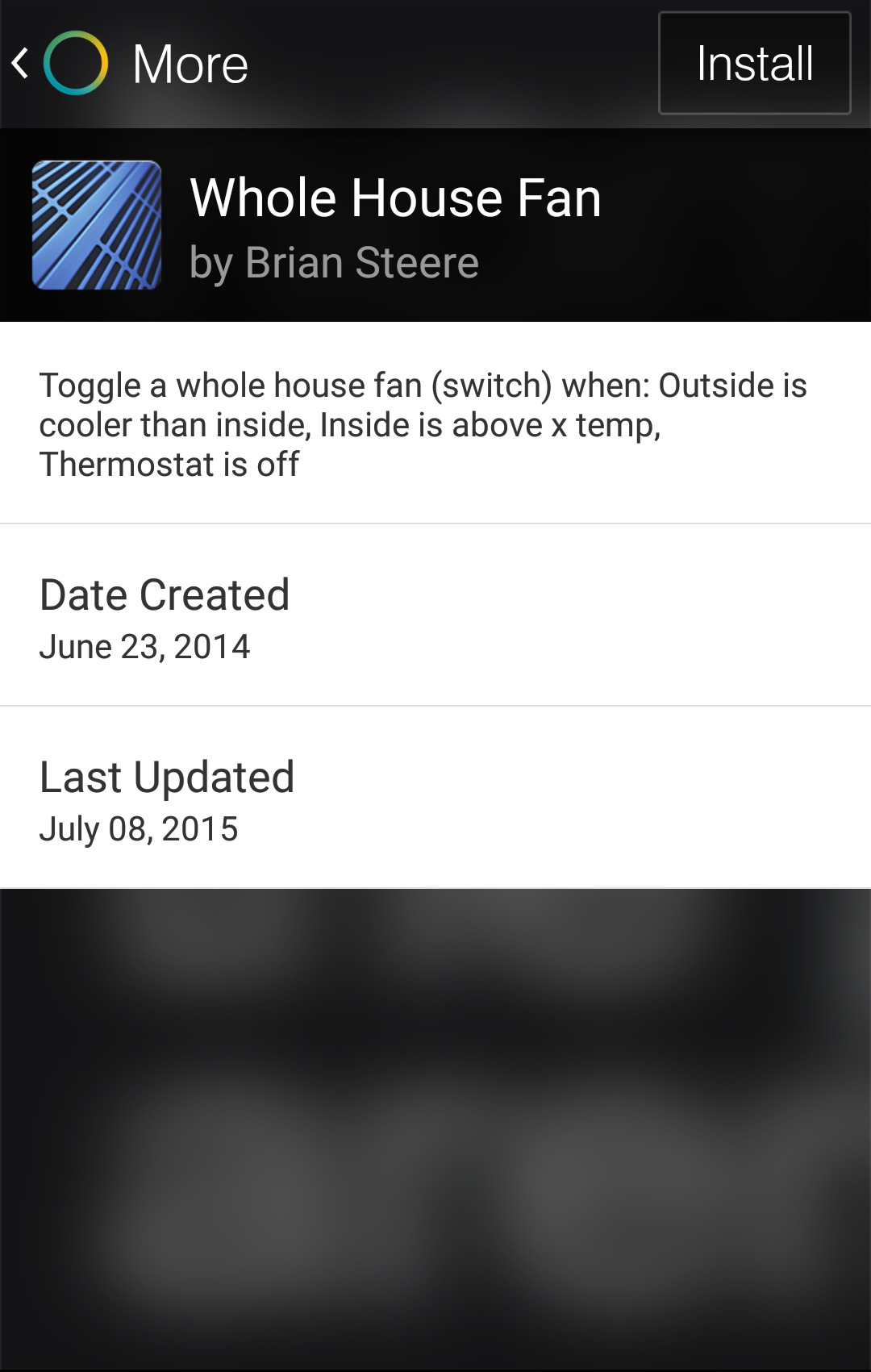 Update: Whole House Fan
Created by: Brian Steere
This SmartApp enables you to automatically turn your fan on when SmartThings detects the thermostat is off, and the temperature inside your home is hotter than the temperature outside. It also will turn your fan on if the temperature in your home is higher than your minimum temperature settings. This SmartApp was created for a basic house fan, and can be used with a SmartPower Outlet.
In the latest update of this SmartApp, window contact sensors have been incorporated to make sure the fan is off if any of the windows are open.
---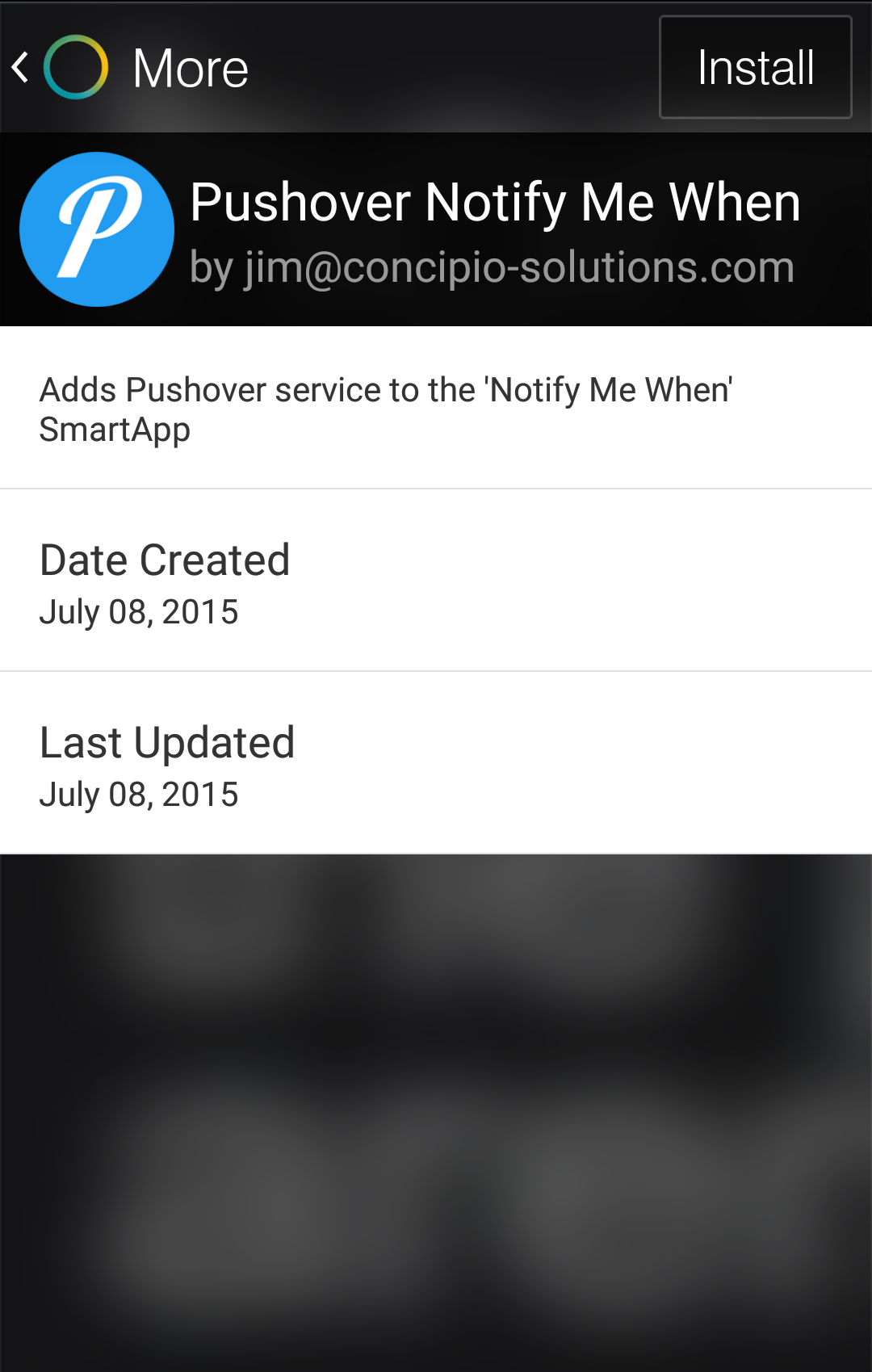 Pushover Notify Me When
Created by: Concipio Technical Solutions LLC
Like the "Notify Me When" SmartApp, Pushover provides simple notifications to get real-time notifications on your mobile, tablet, computer, and wearables. By using Pushover, you can customize when you receive notifications, their priority levels, the different sounds that play when notifications arrive, and which of your devices (ex: phone, tablet) receive the notifications.
---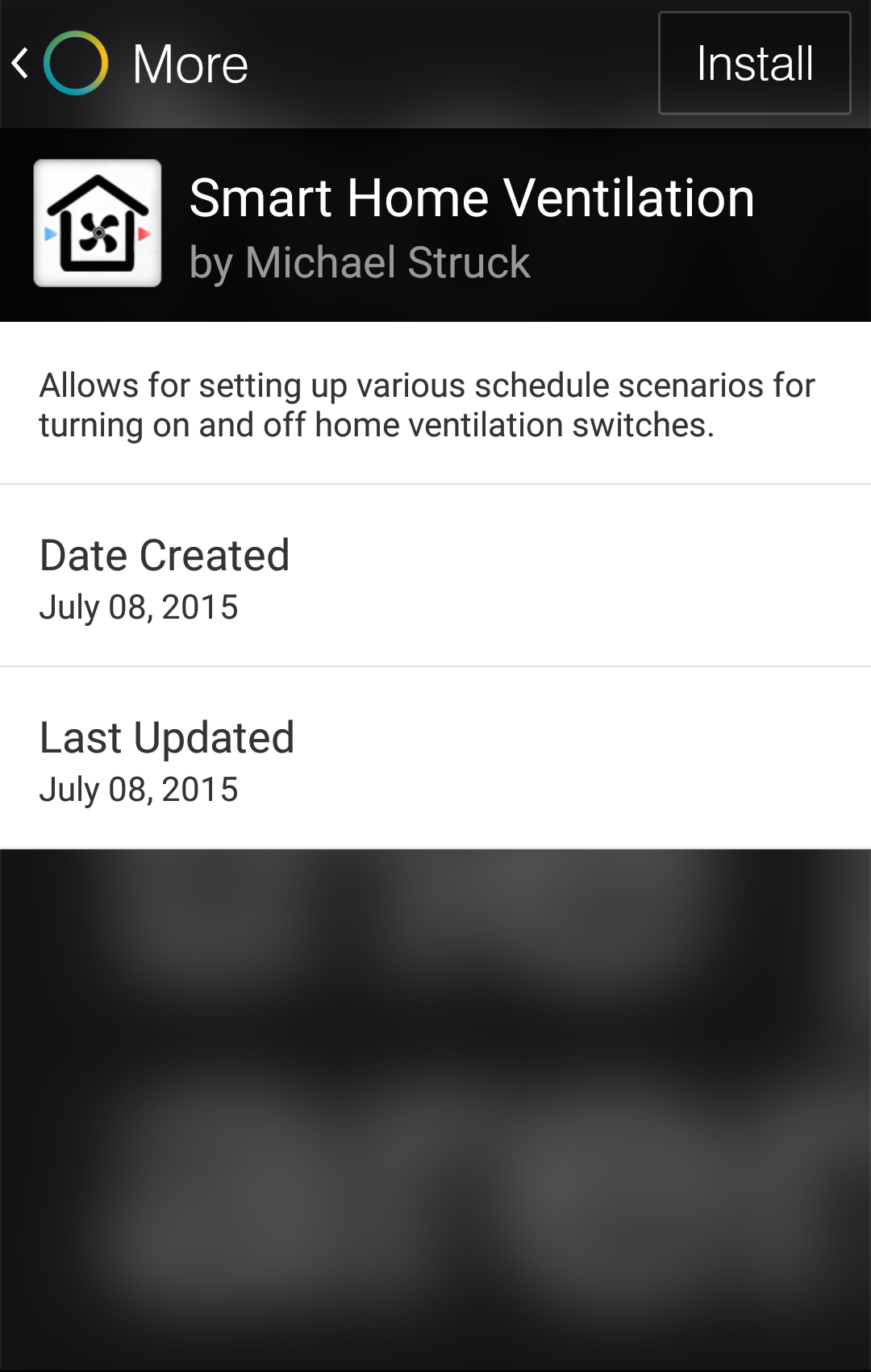 Smart Home Ventilation
Created by: Michael Struck
Another useful summertime SmartApp, Smart Home Ventilation allows you to create scenes using time-based schedules to automate your home ventilation. It allows for much more creative scheduling that isn't possible with the in-wall unit. This requires replacement of the home ventilation timer with a Z-Wave Switch.
Sign up for exclusive deals, tips, and news