4 Brand-New SmartApps
We just published 4 new SmartApps in the "More" section of SmartSetup. Like the many other SmartApps found under the "Actions," "Alerts," and "More" sections of the free SmartThings app, this latest batch lets you create rules that trigger your home to react when different things happen. Once your home learns these rules, it will begin to automatically react to your unique preferences and become a smart home!
Here's a look at what's new and which members of the SmartThings Community submitted these new SmartApps.
---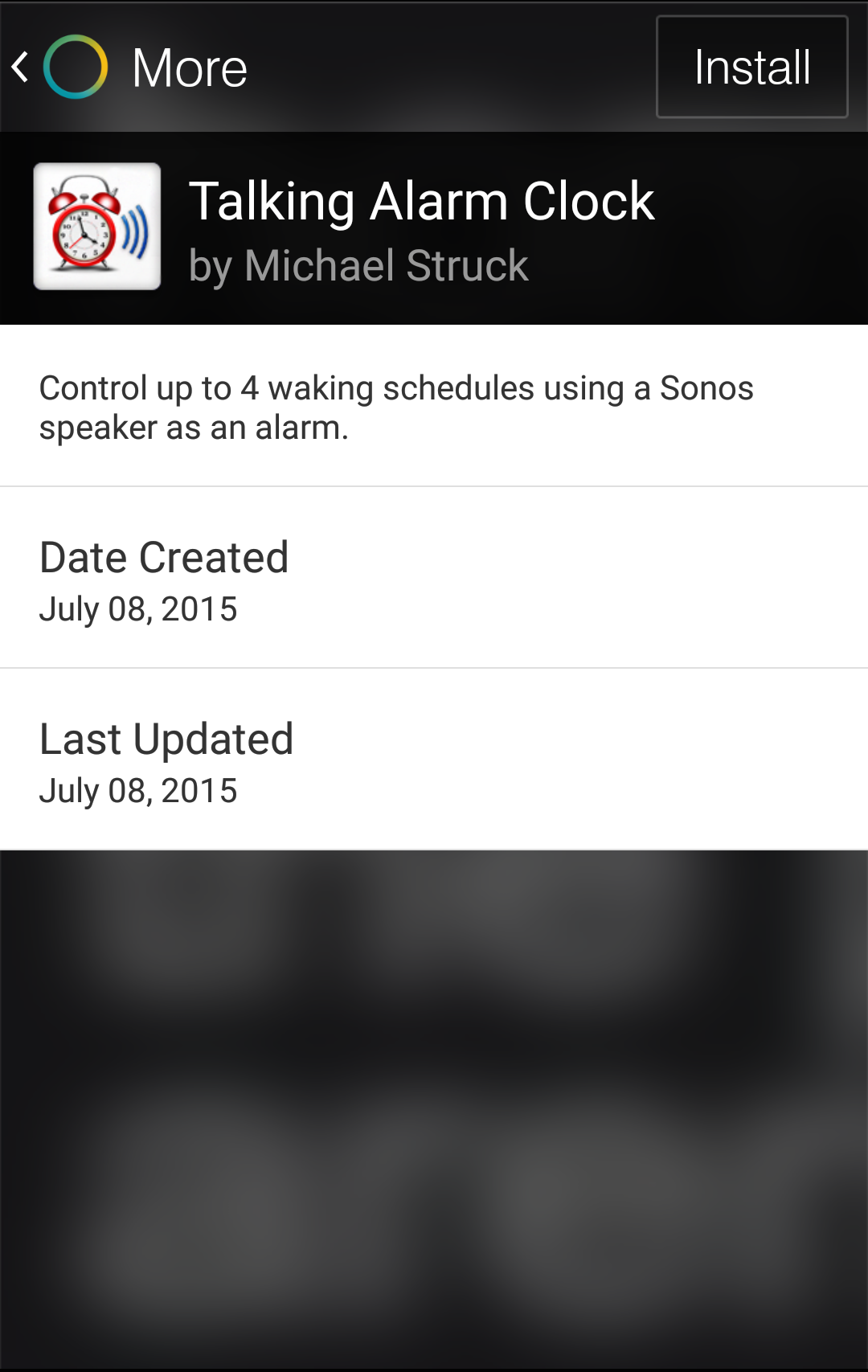 Talking Alarm Clock
Created by: Michael Struck
Waking up is hard. But it doesn't have to be. Instead of being jarred wide awake with the sound of a blaring alarm clock, this SmartApp can gently nudge you out of bed, in a much more comfortable way. Customize how you choose to wake up using your Sonos speakers with these four options: Your speaker can play a certain sound; it can greet you "Good morning!" along with the time, date, and weather report; it can play a music track that's on your smartphone, or it can play an Internet-connected radio.
---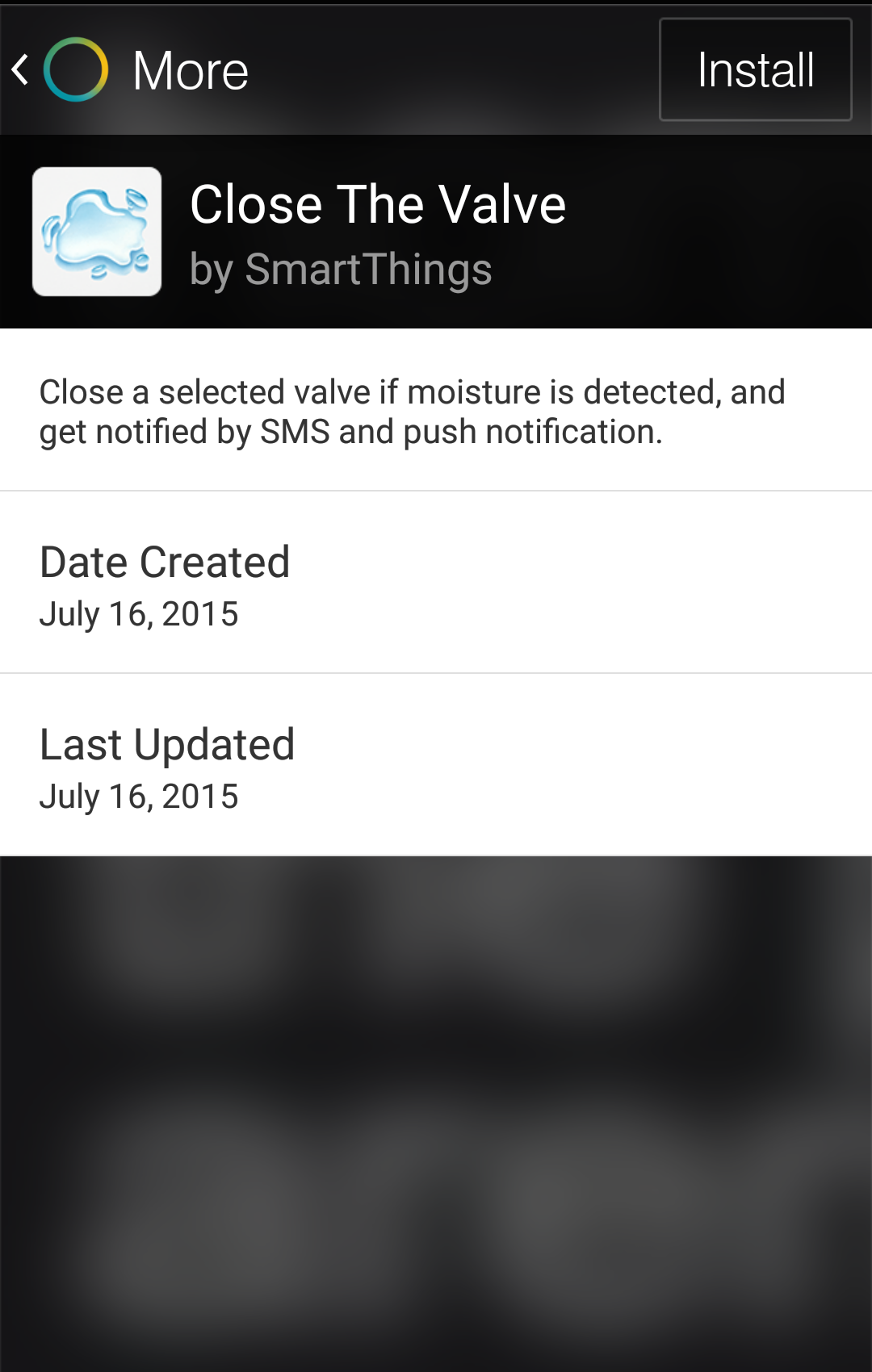 Close the Valve
Created by: Juano2310
Anyone who's ever had a flood at their house knows that it's a brutal (and expensive) experience.
Don't pull a Hawkinson: This SmartApp will automatically shut off the valve as soon as moisture is detected via a SmartSense Moisture sensor and also notify you via SMS or push notification.
UPDATE: As of 9/3/15 there's an even easier way protect your house from water damage. Check out the Leak & Flood alarm in the new Smart Home Monitor dashboard. Read all about the new mobile app experience.
---
Lighting Director
Created by: Tim Slagle

This SmartApp will trigger lights to automatically turn on and off based on events that take place in and around your home. Using your other SmartThings-compatible sensors, the SmartApp will detect things such as motion; if a door, window, or cabinet opens or closes; and so forth, and then trigger your connected lights to turn on and off accordingly.
---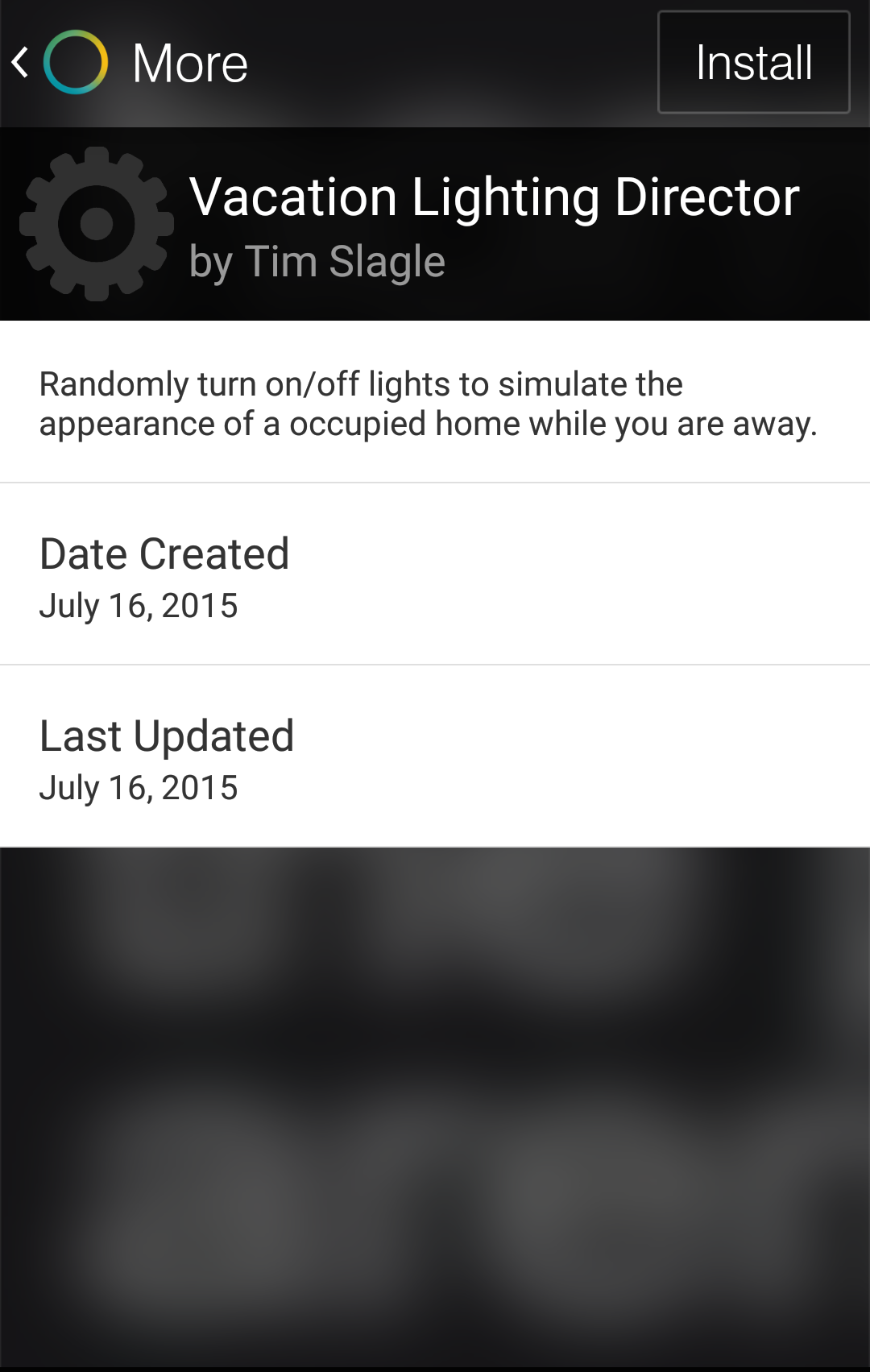 Vacation Lighting Director
Created by: Tim Slagle

A good one for security and peace of mind, this SmartApp will make it look like you're home even when you're not! After you pick a set of lights, the SmartApp will randomly turn them on at set intervals. Example: Let's say you choose 4/10 of your SmartThings-powered lights to turn on. A random four out of the bunch will turn on/off simulating someone being at different parts of the house at all times!
Sign up for exclusive deals, tips, and news