Spooky Smart Halloween Automations
Are you planning on using your SmartHome to spook trick or treaters? Perhaps you want your outdoor lights to remain dark, or for some automated spooks to only jump out on Halloween night. We've got you covered! Pause your regular automations and enjoy the night of fright to its fullest with these SmartThings Halloween tips.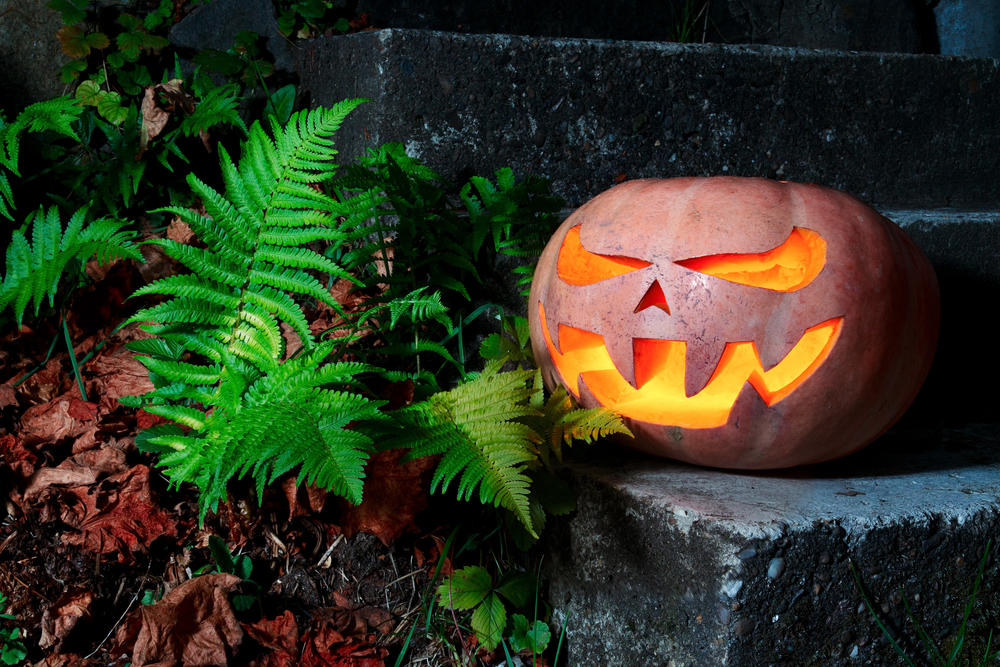 A Haunted Entry:
Give your front door some scare power using SmartThings! Use a SmartThings Multipurpose Sensors and set up a haunted doorway for trick or treaters to enjoy.
Attach the Multipurpose sensor to your door and your favorite haunted house effects can start automatically when you open it. Use a SmartThings Outlet and set up a speaker to turn on and play spooky sound effects – we suggest a bloodcurdling scream – when the door opens for unsuspecting visitors.
Take it one step further and use an Aeon Labs MultiSensor and an outdoor light – we love the Osram LIGHTIFY Gardenspot Lights – to light up your yard with any color when trick-or-treaters approach.
What you Need:
Know when visitors come knocking:
We know that holidays can be hectic, even All Hallows Eve, so make sure you don't miss any of the fun with the help of SmartThings. Add a SmartThings Multipurpose Sensor to your front door and set our "Door Knocker SmartApp" to send you a text notification when little ones come knocking. Now you can tend your bubbling cauldron and not miss a chance to bewitch even one trick or treater.
Sign up for exclusive deals, tips, and news