8 New Compatible Devices
We've just added eight new devices to the list of SmartThings-compatible products. By pairing these items with your SmartThings account, you can enhance your smart home and teach it a few new tricks!
Here's a look at the four new compatible bulbs, three new locks, and a new device that makes you a smarter gardner:
OSRAM LIGHTIFY Tunable White 65 Recessed Kit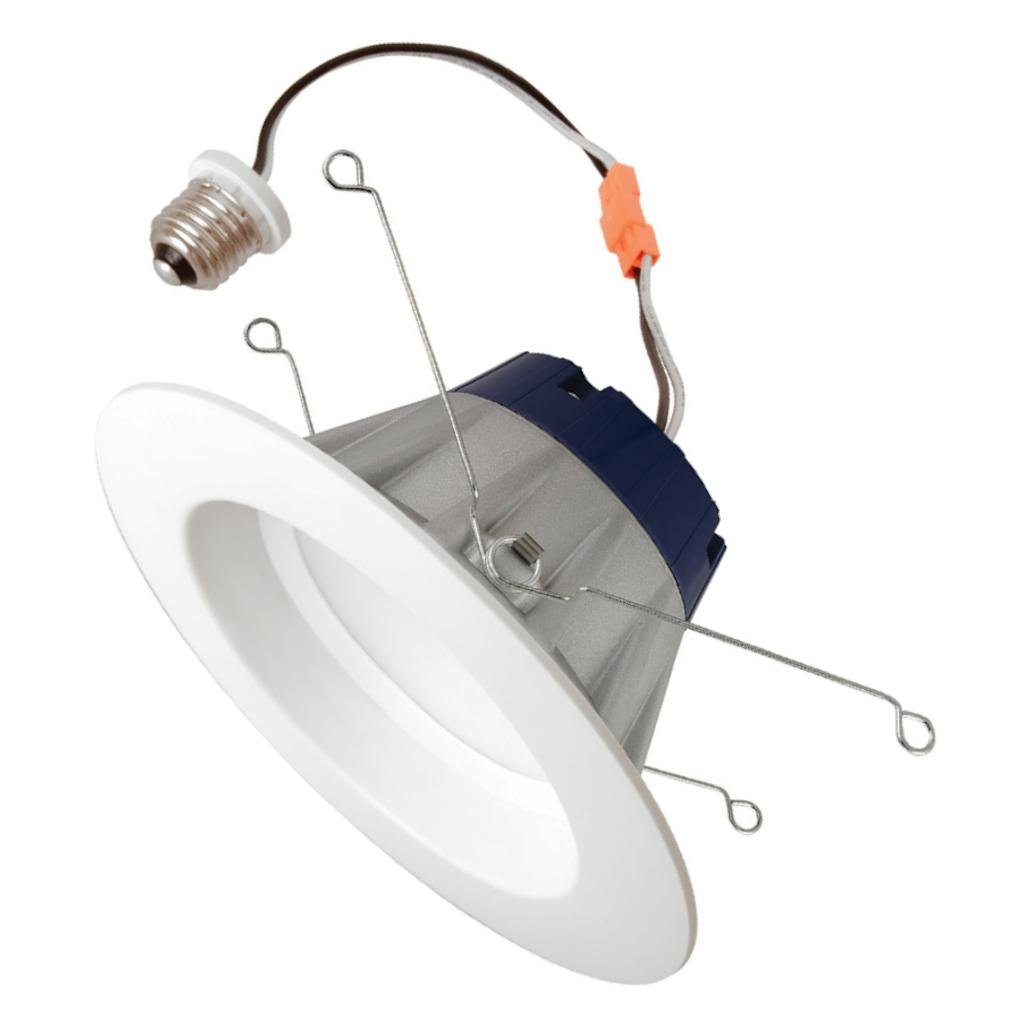 The OSRAM LIGHTIFY™ Tunable White 65 Recessed Light Kit includes a smart light bulb with an adjustable temperature range of 2,700 to 6,500 Kelvin, allowing for precise transition between warm and cool shades of white. Choose a cooler temperature for refreshing bluish white light, or create a relaxing atmosphere with warm, low-intensity light. This dimmable ZigBee light bulb can also be automated with SmartThings.
OSRAM LIGHTIFY Tunable White 65 Flood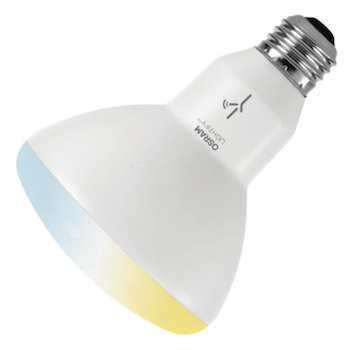 The OSRAM LIGHTIFY™ Tunable White 65 Flood Light features adjustable shades of warm and cool white light, ranging from 2,700 to 6,500 Kelvin. This ZigBee bulb and SmartThings allow you to perfectly control the warmth and intensity of your home's lighting. The LED light bulb is also dimmable and lasts a bonkers 20,000 hours on average–so be sure to leave it to someone you care about in your will.
OSRAM LIGHTIFY LED Smart Connected Bulb (Dimmable)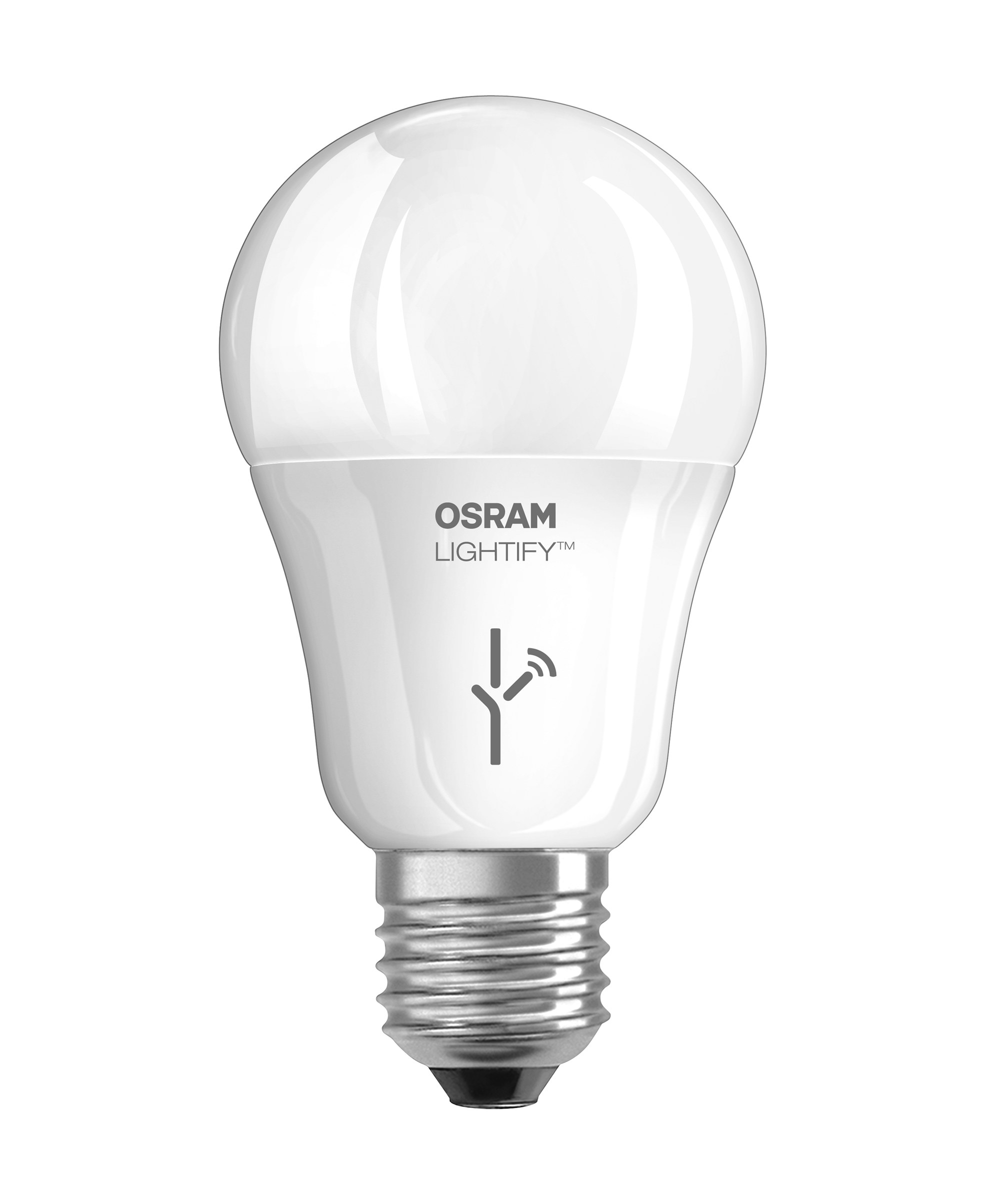 The OSRAM LIGHTIFY™ LED Smart Connected Light is a dimmable, controllable smart light bulb. Easy to install and use, the OSRAM LIGHTIFY LED Smart Connected Light Bulb also consumes up to 80% less energy than ordinary light bulbs.
Paired with SmartThings, this smart light bulb can be manually turned on or off from your smartphone. SmartThings also allows you to dim and control this bulb on a custom, automated schedule.
Sengled Element Touch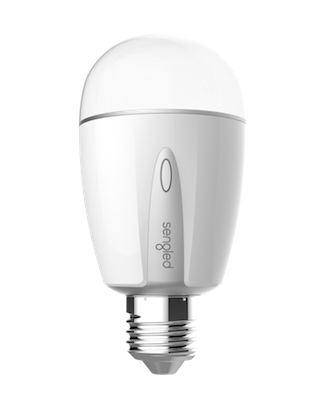 The Sengled Element Touch is a smart LED bulb with easily adjustable color temperatures, ranging from warm to cool white (2700K-3300K). This ZigBee bulb can be controlled via a button on the device itself or wirelessly using SmartThings. Use the Element Touch with SmartThings and other connected devices to automate your lighting on a schedule, or turn the bulb on and off in response to activity around the house.
This A19 bulb fits standard light fixtures, lasts up to 25,000 hours, and provides 800 lumens of light. In addition, the Sengled Element Touch is compatible with most wall dimmers and will not flicker.
Yale YRL220 ZigBee Lock

With this touchscreen door lock, you can control access to your home remotely and open up a new world of home security (…see what we did there?). It has both Z-Wave and ZigBee models, supports keyless entry for up to 250 user codes, fits all standard interior and exterior doors, and alerts you through SmartThings when the door is locked or unlocked. Its illuminated touchscreen is as practical as it is elegant—making it easy to read and use, even at night.
Yale YRD210 ZigBee Lock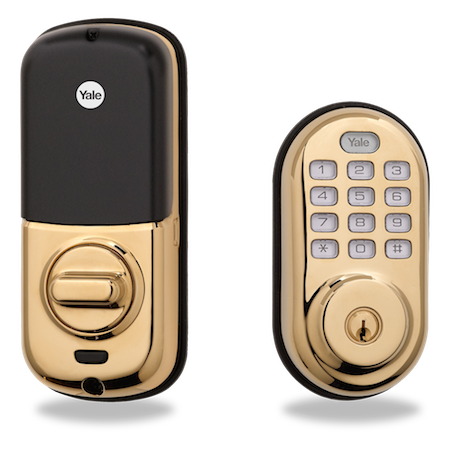 This push-button deadbolt allows you to leverage the latest in smart home technology by connecting it with your SmartThings setup.
With SmartThings, this deadbolt can be configured to lock and unlock on a predetermined schedule, send notifications when activity happens, or open the door at your command. Trigger remote locking and unlocking from the SmartThings app, key in a code on the lock's keypad, or even use a traditional key for access.
This Yale lock has both Z-Wave and ZigBee models. The Yale Push Button Deadbolt is also available in multiple colors and finishes.
Yale YRD240 ZigBee Lock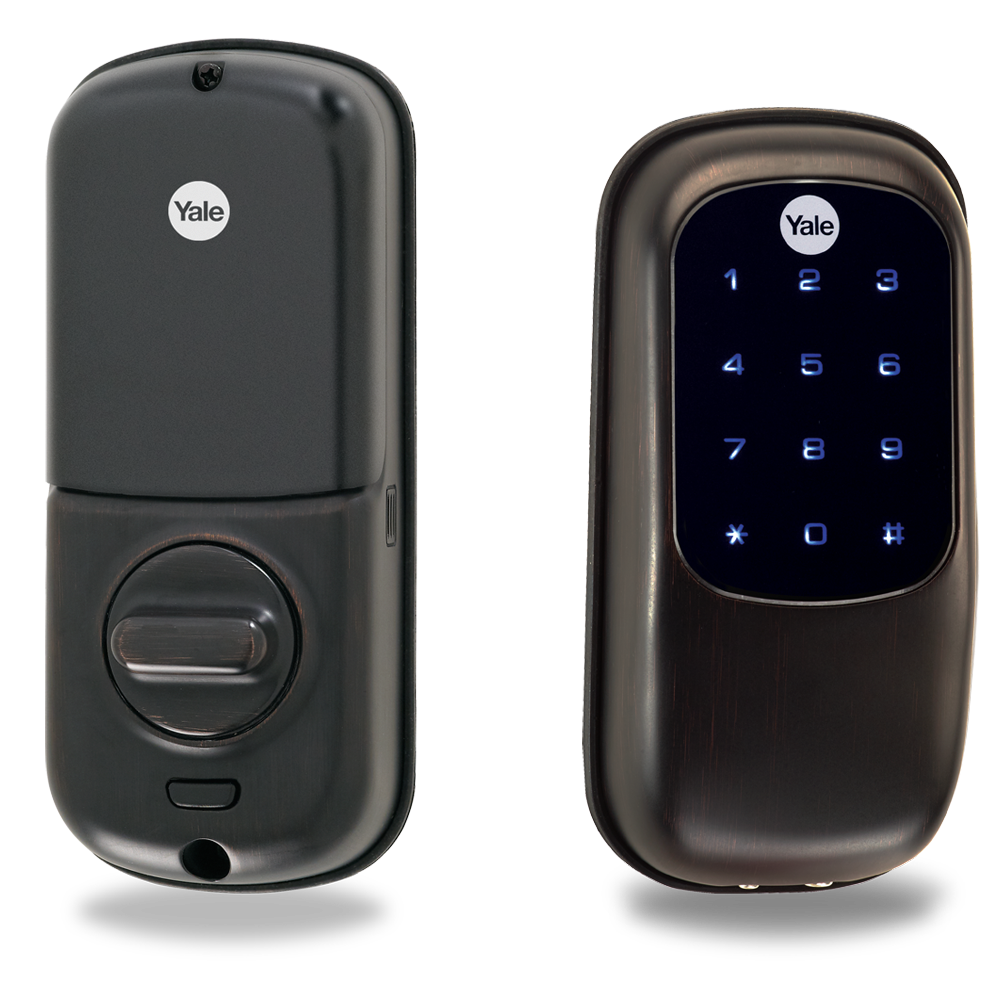 The Yale Key Free Touchscreen Deadbolt integrates seamlessly with your SmartThings setup. It lets you remotely lock and unlock your door and lock out users with privacy mode.
This Yale lock has both Z-Wave and ZigBee models. The Yale Key Free Touchscreen Deadbolt not only eliminates the need to manage keys but also does away with the most vulnerable part of the lock: the cylinder. Absence of the cylinder creates a clean appearance and doesn't sacrifice security—lock picking and bumping are virtually impossible. The lock's sleek touchscreen is made of durable acrylic and illuminates for convenient nighttime use.
PlantLink Soil Moisture Sensor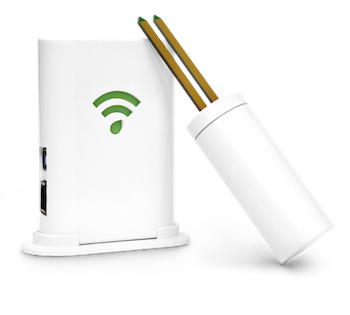 PlantLink is a soil health sensor that makes watering simple and efficient. By combining PlantLink's Soil Moisture Sensors ("Links") with the SmartThings app, PlantLink lets you know when your plants need water. Simply place Links in soil indoors or outdoors, and the system will calibrate to the plant's watering needs using PlantLink's catalog of over 50,000 plants. Never worry about over- or under-watering again!
Kind of reminds us of this brilliant SmartThings use…
Sign up for exclusive deals, tips, and news