In the corridors and classrooms of University of Michigan's Art & Architecture Building, hundreds of students spent this past weekend experimenting, innovating, and making.
This was not your typical hackathon; the second-annual Makeathon was focused on hardware, but not just the electronic form. Laptops were surrounded by wire cutters, acrylic sheets, zipties, and hot glue guns. The woodshop, metal shop, 3D-printing and sewing labs were buzzing well into the night.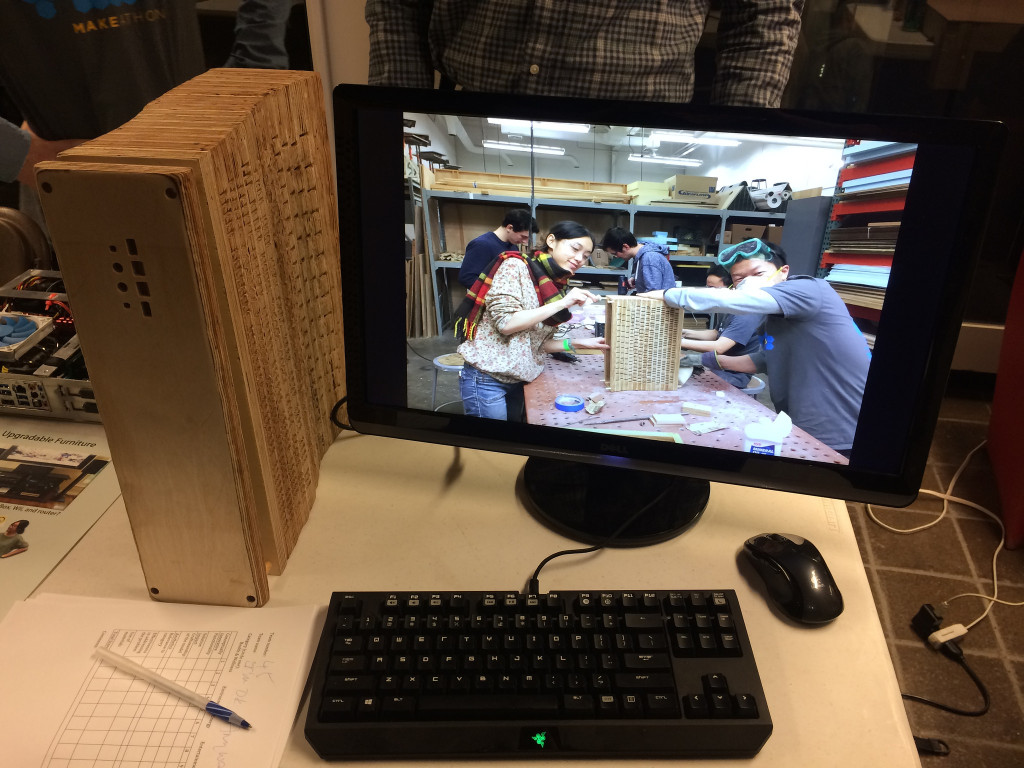 Students competed in three categories: Health & Wellness, Environment & Energy, Entertainment & Toys.
One project that used SmartThings is called Smartbin.
It's a small compost bin using a SmartSense Moisture sensor and a SmartSense Temp/Humidity sensor, connected to a SmartApp that is checks every few minutes to make sure the soil doesn't get too dry or cold. If the levels reach a pre-determined threshold, a series of LED lights illuminate using the Spark core's cloud API.
We're going to a lot of hackathons and developer-focused events this year. To keep up to date with where we'll be, please subscribe to our Google calendar: HTML, iCal.
Here's a look back at the weekend that was in pics: