We brought "Calm" to CES 2023, with an up-close look at how SmartThings can seamlessly integrate into your daily lives through our latest innovations. While many of our announcements stood out among exhibitors, the new SmartThings Station received the most buzz and excitement from both the media and industry. Want to know more? Read on for all of our highlights and stand-out announcements.
Bringing Calm to Our Connected World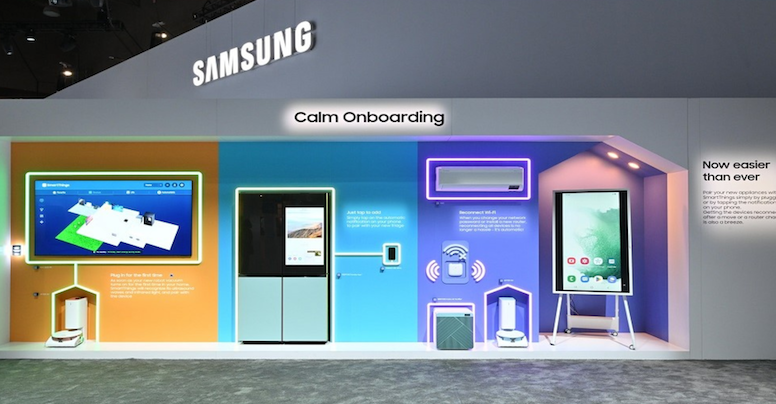 We believe your smart home should work for you — and create a sustainable, safe, convenient (and even fun) living environment. While we have big dreams for what a calm connected world looks like, we demonstrated it at CES through the onboarding experience. In 2023, when you buy a Samsung device, SmartThings will simply ask you if you want to add it to your connected home. Instead of several steps to onboard the device, you only need to answer yes or no, making it more convenient for you to experience connected, smart living.
Hub Everywhere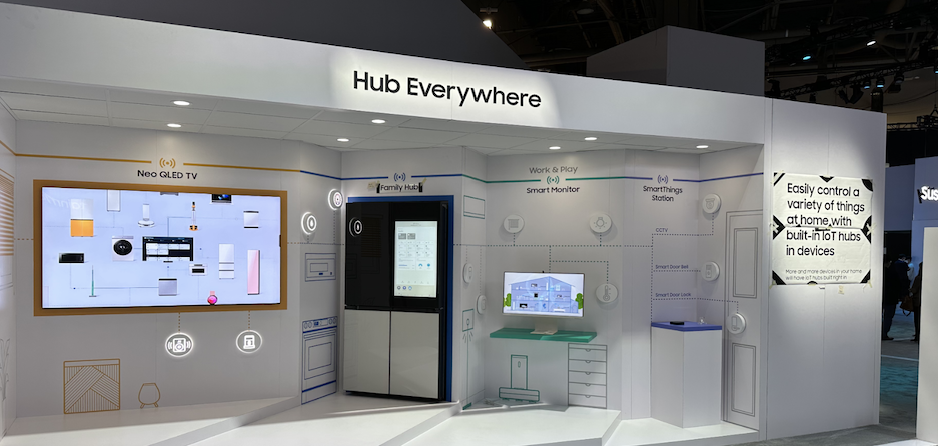 Furthering our mission for Hub Everywhere, we introduced two new Matter-capable hubs for 2023: our TVs and the new SmartThings Station, a compact, wireless charger that also doubles as a hub to connect your smart home devices and create routines. Ready for bed? Just program the Station to automatically turn off your lights and TV for a custom night routine.
Sustainability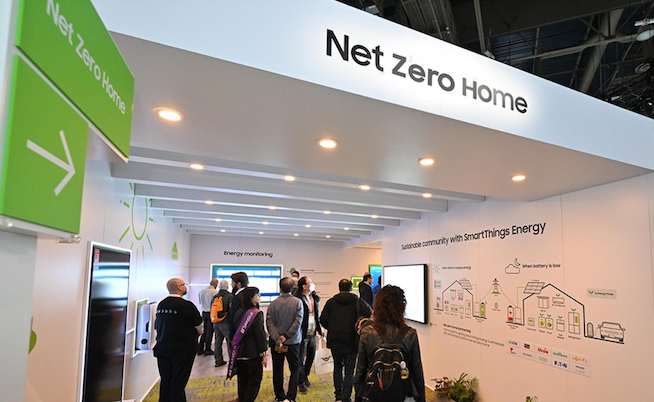 Saving energy matters now more than ever, which is why we're placing sustainability at the core of our user experience. At CES, we announced our initiatives for sustainable living and commitment to making Net Zero Homes a reality with SmartThings Energy — a tool that'll give you real-time data on your energy, water, and natural gas usage to help you reduce your carbon footprint (and your monthly energy bill). Because of our sustainability efforts, our connected home experience is the first mass-market Smart Home Energy Management System (SHEMS) to earn Energy Star certification.
SmartThings in the News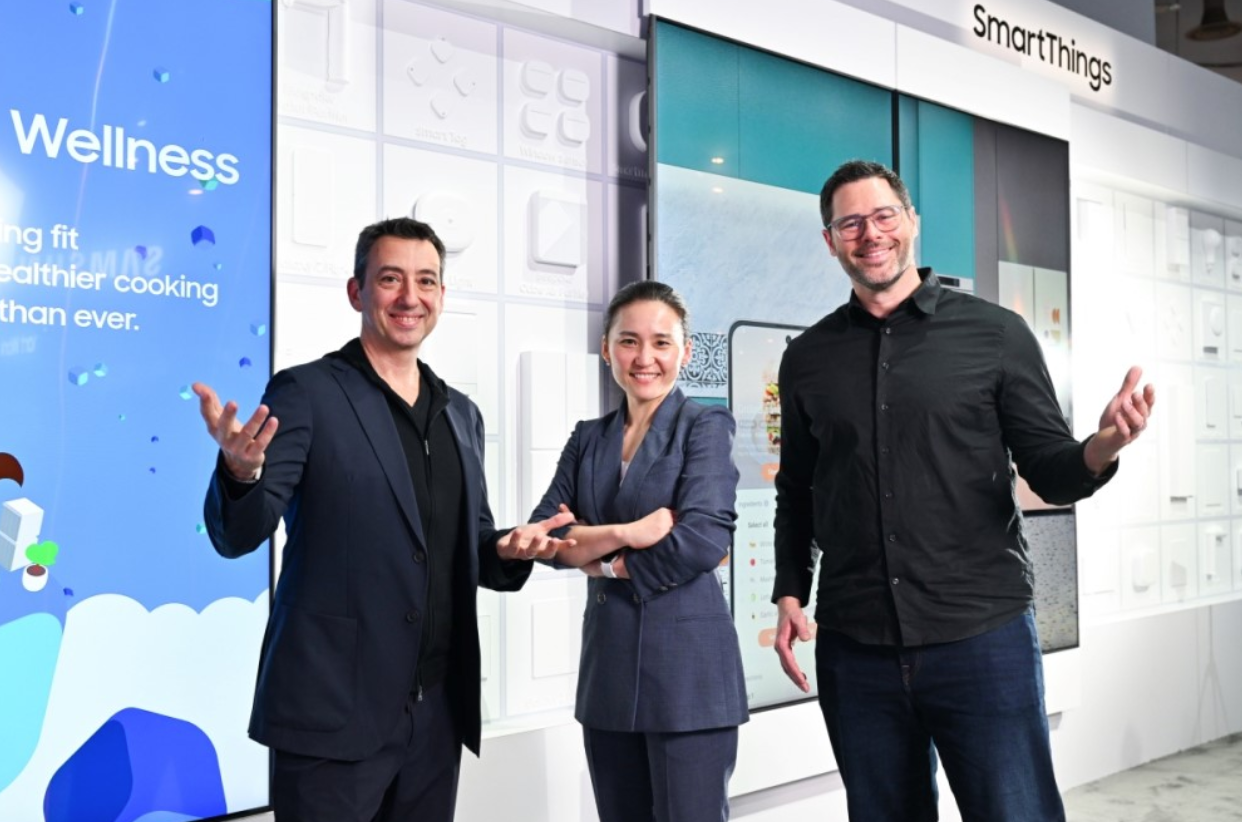 With an emphasis on our innovative technology and smart home solution, we received many awards and accolades during CES 2023. One of the most notable is the "Best of CES" award from Engadget for our ability to control connected devices throughout the home seamlessly. We also earned the "CES Innovations" award from the Consumer Technology Association (CTA) for making smart home technology more accessible and user-friendly.
The accolades didn't stop there. Cementing our status as the most versatile and comprehensive smart home solution on the market, we were featured across top-tier, tech and consumer media outlets including Bloomberg, The Verge, CNET, TechCrunch, Men's Journal, and USA Today's Reviewed.
CES 2023 was a success, and we could not have done it without our partners, customers, and employees. Stay tuned for more updates on our latest products and innovations, as we further our commitment to creating one simple home system with a world of possibilities.