Since 2013, we've proudly partnered with Aeotec, the leading maker of high-quality, everyday smart home products. What's even more exciting is that their products, like the Aeotec Smart Home Hub, are exclusive and compatible with the SmartThings App, and connect to Works with SmartThings-certified devices, including Z-Wave, Zigbee, or Wi-Fi devices. We sat down with Aeotec to discuss how their products work with SmartThings — and how they keep users connected to their homes. Here's what we learned.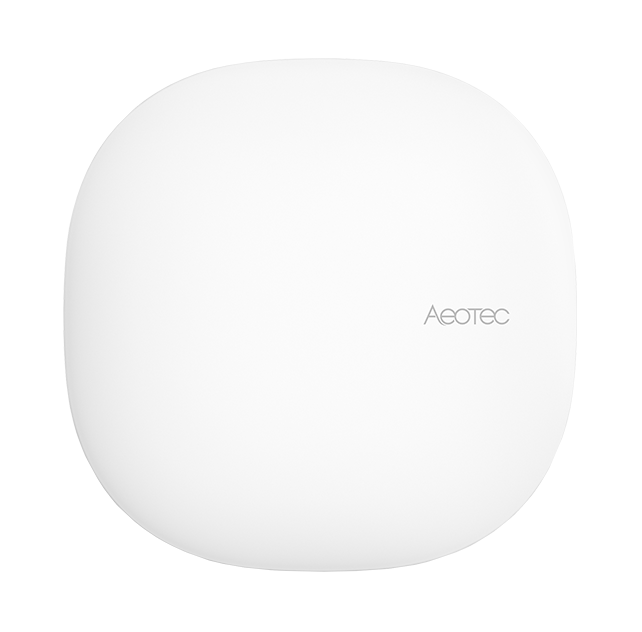 First things, first. What do you need in order to set up a smart home with Aeotec and SmartThings?
All you need is the Aeotec Smart Home Hub, which acts as the brain of your smart home, and Aeotec devices such as Actuators – light switches, cameras, smart doorbells, alarm systems, etc. – and Smart Sensors for security, home energy-use monitoring, and more. Simply download the SmartThings app and follow the app's step-by-step instructions for connecting the device.
That's great! What are the benefits of using Aeotec and SmartThings?
A solid and reliable smart home! Using the SmartThings app, you can automate and control all of Aeotec's smart devices and products from hundreds of other brands to build a system that works for you and your needs.
Can Aeotec-connected devices be controlled from anywhere?
Our app lets you easily control and monitor Aeotec devices no matter where you are. You can also do so with other smart home appliances like Samsung TVs, refrigerators, cooktops, washers and dryers, AC, air purifiers, and more.
What about compatibility? Can you control devices from various manufacturers with SmartThings?
Yes! The SmartThings app lets you personalize your smart home. For example, you can use Aeotec products with Samsung devices or Z-Wave sensors with Zigbee light bulbs.
Last question. Will the Aeotec Smart Home Hub support Matter in the future?
Yes, the Aeotec Smart Home Hub supports Matter and is certified as a Thread border router. Matter will be the de-facto standard in every home, offering consumers interoperability between devices, flexibility, and more choices when purchasing connected home devices.
Thank you, Aeotec!
Learn more about how Aeotec works with SmartThings here, and stay tuned for more partner spotlights on our blog and Q&As with our innovative partners on Twitter!