The New SmartThings App for Windows
As part of our ongoing commitment to build an open platform for the smart home, we're excited to announce our SmartThings app for Windows Phones.
The new app will join our iOS and Android mobile experiences and will enable the passionate community of Windows Phone users to enjoy the world of SmartThings.
The SmartThings app has been published in the Windows Phone Store and beginning this afternoon will be live as a free download. It may take several hours for it to be available everywhere.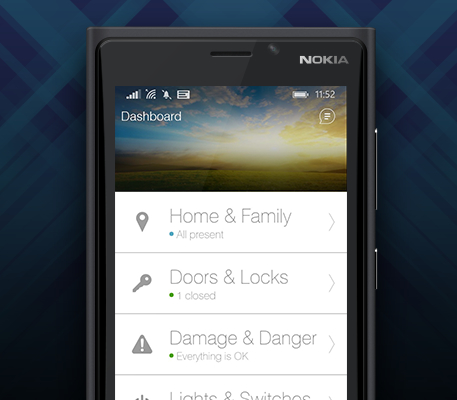 In the growing smart home market, we believe that openness is a winning strategy because it puts the consumer, and not technology, first. At SmartThings, this means creating app experiences for all the major mobile operating systems and giving customers the power to easily sync connected devices across several wireless protocols.
Our open platform approach allows consumers freedom of choice over products, use cases, and ways to monitor and control their homes from their smartphones. To begin creating your smart home, you'll need a SmartThings Hub, or Starter Kit, and our free Windows app.
We're thrilled to expand the reach of our open platform and extend an invitation to the Windows community to experience the security, peace of mind, and limitless possibilities of SmartThings.
Thanks,
The SmartThings Product Team