New iOS App Version 1.6.1 is Here!
Here's some good news to start off the week: We've just released a new version of the SmartThings iOS app that's available for free download. In addition to several design updates and performance improvements, we've also introduced a few new features. Take a look…
• The Hello, Home feature of the SmartThings app is now available in the upper-right corner of all sections of the Dashboard (including the Things screen).
• The + icon at the bottom of the Dashboard may now include a number. If you see a number, this indicates the number of devices that you have not yet configured. By tapping on devices that are not yet configured, you're able to name them, and to choose popular alerts and actions associated with those devices.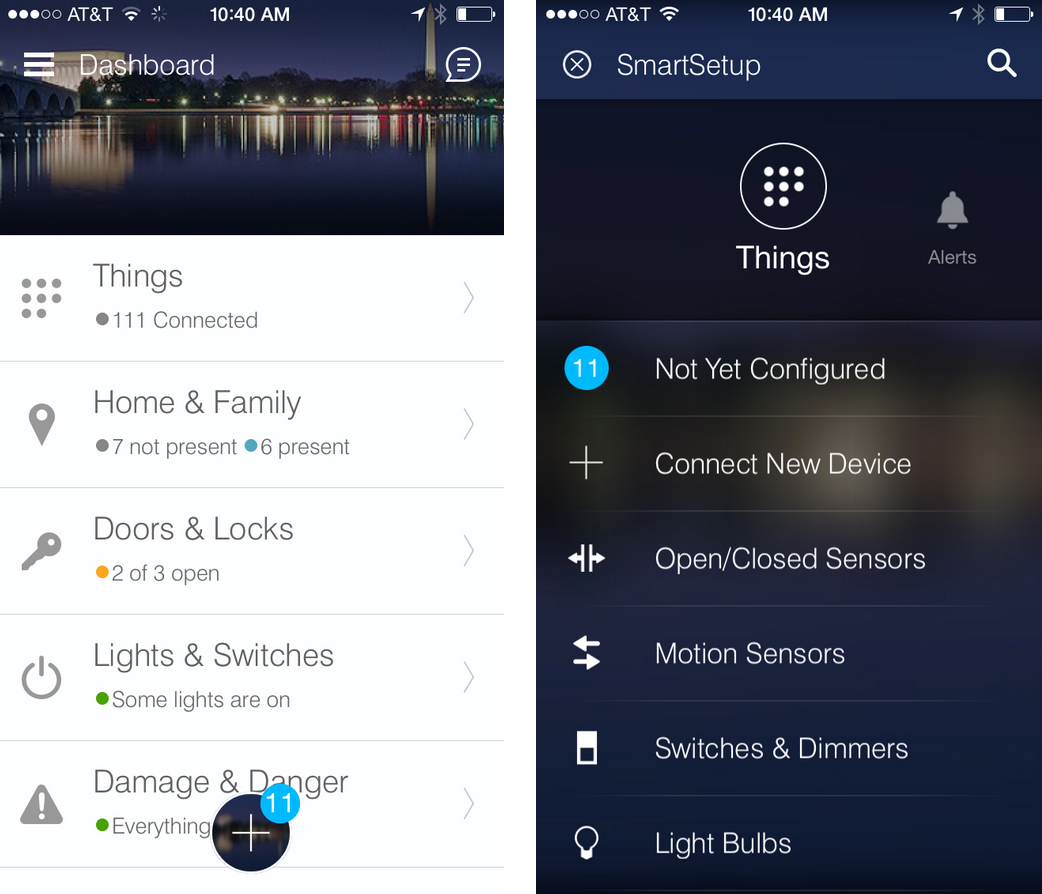 For the full list of what's new and improved, check out version 1.6.1 available for free download in the app store.
Sign up for exclusive deals, tips, and news