Meet a SmartThings Developer: Alex Malikov
We're proud to support a growing community of developers who collaborate with each other and invent new ways to use SmartThings. This community is propelling the open Platform for the Programmable World.
In the latest in a series shining the spotlight on developers in the SmartThings community, we're going to get to know Alex Malikov, an Alberta-based Android developer who started using SmartThings to secure his home.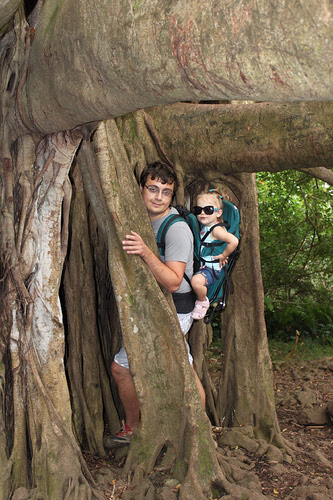 ST: Hey Alex, why don't you introduce yourself?
AM: Hi, my name is Alex Malikov. I live in St Albert, Alberta. I'm a professional software developer by trade. I recently started dabbling in home automation as a hobby and I'm loving it!
ST: How did you first hear about SmartThings and what attracted you to it?
AM: I first got interested in home automation from a colleague and I started looking at different platforms to see what appeals to me. I read about each one on the market at the time (which was about a year ago) and tried to determine priorities for myself and my home.
I wanted something that would not require a lot of investment in the beginning and would be easy to setup. Also, I wanted something that would be officially supported in Canada. I came across the SmartThings Community and I followed the forum for a while. I was pleasantly surprised by the positive tone of the Community and by the active involvement of the staff and founders. The SmartThings open platform seemed like it has a lot of potential and it looked like there will be a chance to explore and experiment. I was not disappointed.
ST: You created an Android widget that provides real-time updates about the devices in your smart home. It's an intriguing project–simple but useful. What inspired that development?
The original reason for getting into home automation was to improve security of our home.
AM
: The original reason for getting into home automation was to improve security of our home. We kept leaving the doors open or unlocked when our home was unoccupied. I installed the door sensors and a lock to make sure that this doesn't happen. I thought that the widget would be a quick and accessible way to see the state of our home, since I always have my phone on me. I wanted something minimal that would tell me at a glance whether the home is occupied and secure.
ST: You've also developed a SmartThings Web dashboard and the response seems to be very positive. How would you describe its practicality and what are some future features we can expect to see there?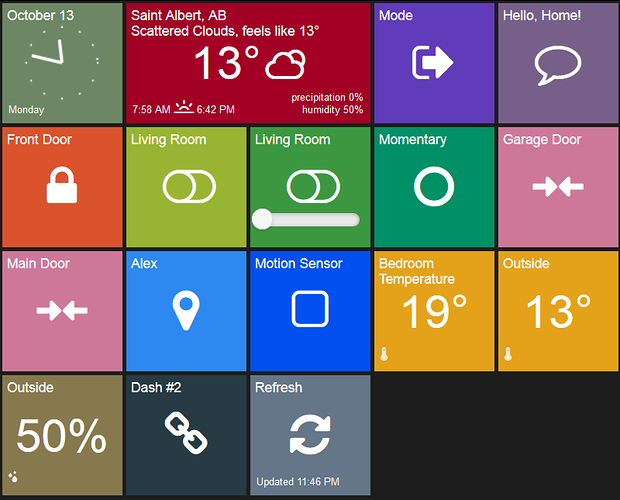 AM: I wanted to have a control panel with the potential to be mounted on the wall. I also wanted to be able to give a virtual key and remote to my home when necessary. My absolute requirement was to not run any local servers. I wanted something simple that would be self-contained and have minimal reliance to third party services and be more than just REST endpoints.
Thus, the web panel was born. The version that I shared is really just a proof of concept. I'm currently working on improving the aesthetics of the interface and optimizations for touch devices. I'm adding support for more devices too.
ST: What are some other fun or cool things you've built with SmartThings?
AM: I made an app that would check for open doors as the last person leaves home. If there any open doors, it sends a notification that says who left home without closing a door. That was my way of making fun of my wife and bring end to arguments who actually was the last to leave home without closing the door. I'm just starting really. I also setup voice control for our lights and lock, but I find it weird to talk to my devices. I'm also planning to explore Arduino shields and see if I can come up with something interesting.
ST: What are some of your favorite things that you've seen other developers in the SmartThings Community create?
AM: I'm really impressed with developers who created integrations for Nest and MyQ. I appreciate their effort; I know firsthand that these things take a lot of time.
ST: What are some of the tools you're using when developing for SmartThings?
AM: I use Notepad++ when I need to refactor some code. Firebug is useful for developing Web apps.
ST: Thanks for taking the time to talk, Alex. Any final thoughts you'd like to add?
AM: I hope that SmartThings will continue to grow and expand and develop more of its own hardware. I hope that Nest, MyQ and other Community-developed integrations will be finally added to official support. I hope for more features, more devices, and more ideas. Home automation has turned out to be a very fun hobby for me, and it wouldn't be fun without SmartThings and the Community.