Highlights From CES 2015
What happens in Vegas stays in Vegas. Unless you blog about it.
We just wrapped up our third CES, and what a journey it's been: Two years ago we were a few guys sleeping on the floor of a house off the Strip; last year we were a few more guys sleeping on the floor of a slightly bigger house off the Strip; and this year we helped deliver the opening keynote address and were the centerpiece of the largest exhibit at the showcase.
Here's a look back at the week that was.
Opening Keynote Address
On Monday night, SmartThings CEO, Alex Hawkinson, joined Samsung Electronics' President and CEO, BK Yoon, on stage to deliver the opening keynote address that officially started the 2015 CES. (Hawkinson enters at 29:15.)
---
New Hardware, Premium Services, & Integrations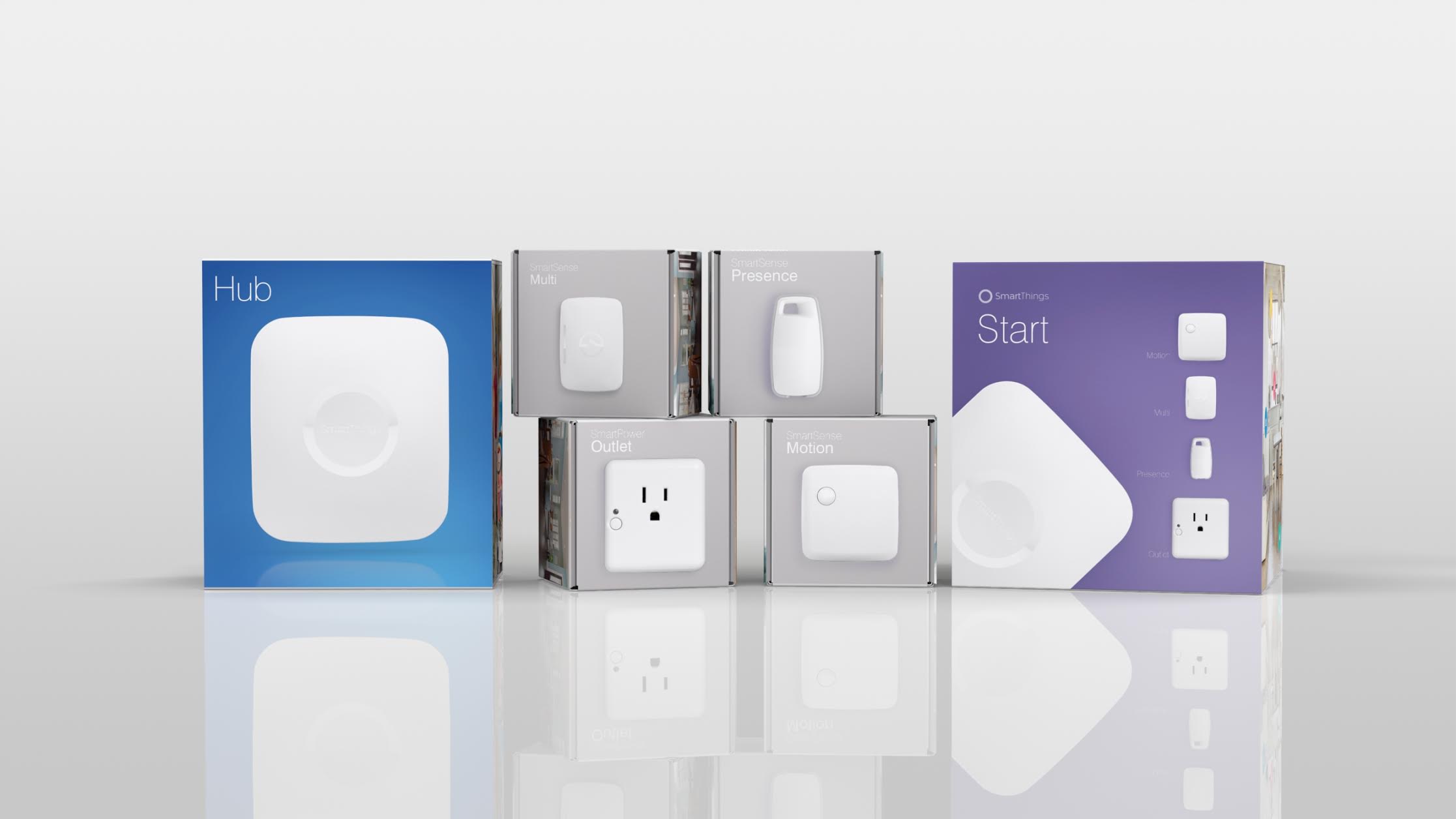 Starting in Q2 of this year, we'll begin selling a brand-new version of our Hub that will operate in the event of a power or Internet outage, as well as modified (and smaller) versions of many of the devices in the SmartThings family of sensors.
In addition, we're rolling out an optional premium service that will offer customers advanced incident management control, and improved home monitoring through DVR video streaming.
And finally, from blinds to cameras to smart watches, we're releasing a slew of new product integrations onto the SmartThings open platform.
You can read about each of these in much more detail here.
---
SmartThings-Powered Smart Home on the CES Floor
To help demonstrate the power and versatility of the SmartThings open platform, Samsung created a massive four-room smart home complete with professional presenters, live demos, and an open central arena where throngs of consumers and exhibitors gathered to watch video displays.
Samsung also created a dedicated CES smart home app with interactive displays to guide people through the smart home. As visitors entered each of the four rooms surrounding the central presentation area, they could scan QR codes to trigger an animated video in the app that explained the key elements of each room.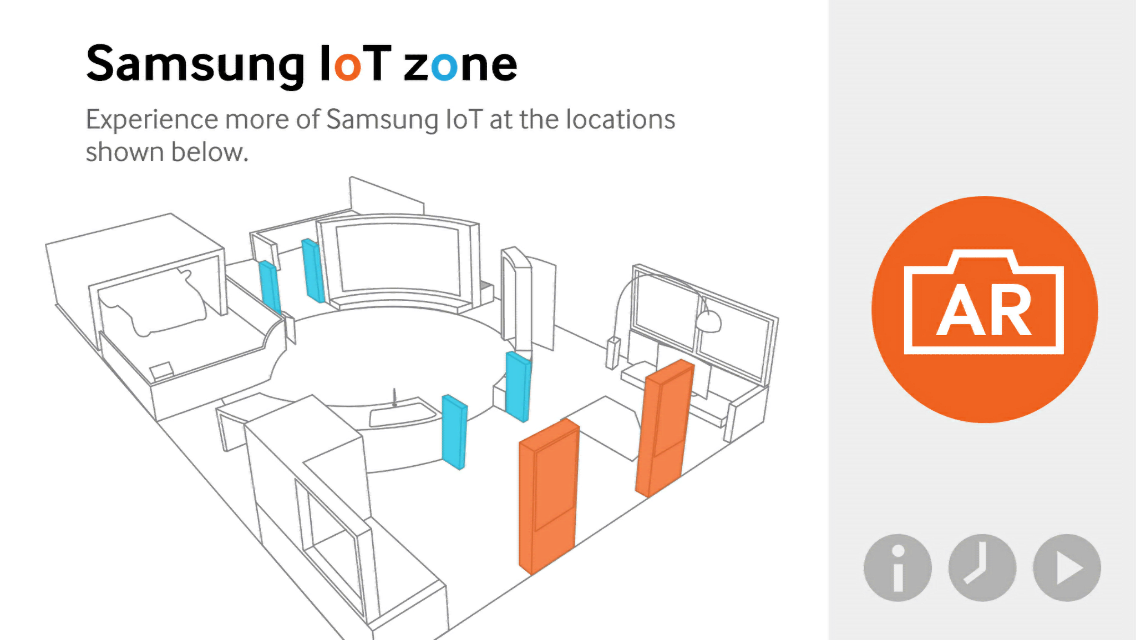 Here's what visitors saw in the bedroom:

The living room:

The kitchen:

And the garage:

And here's a taste of what we saw and experienced on the floor: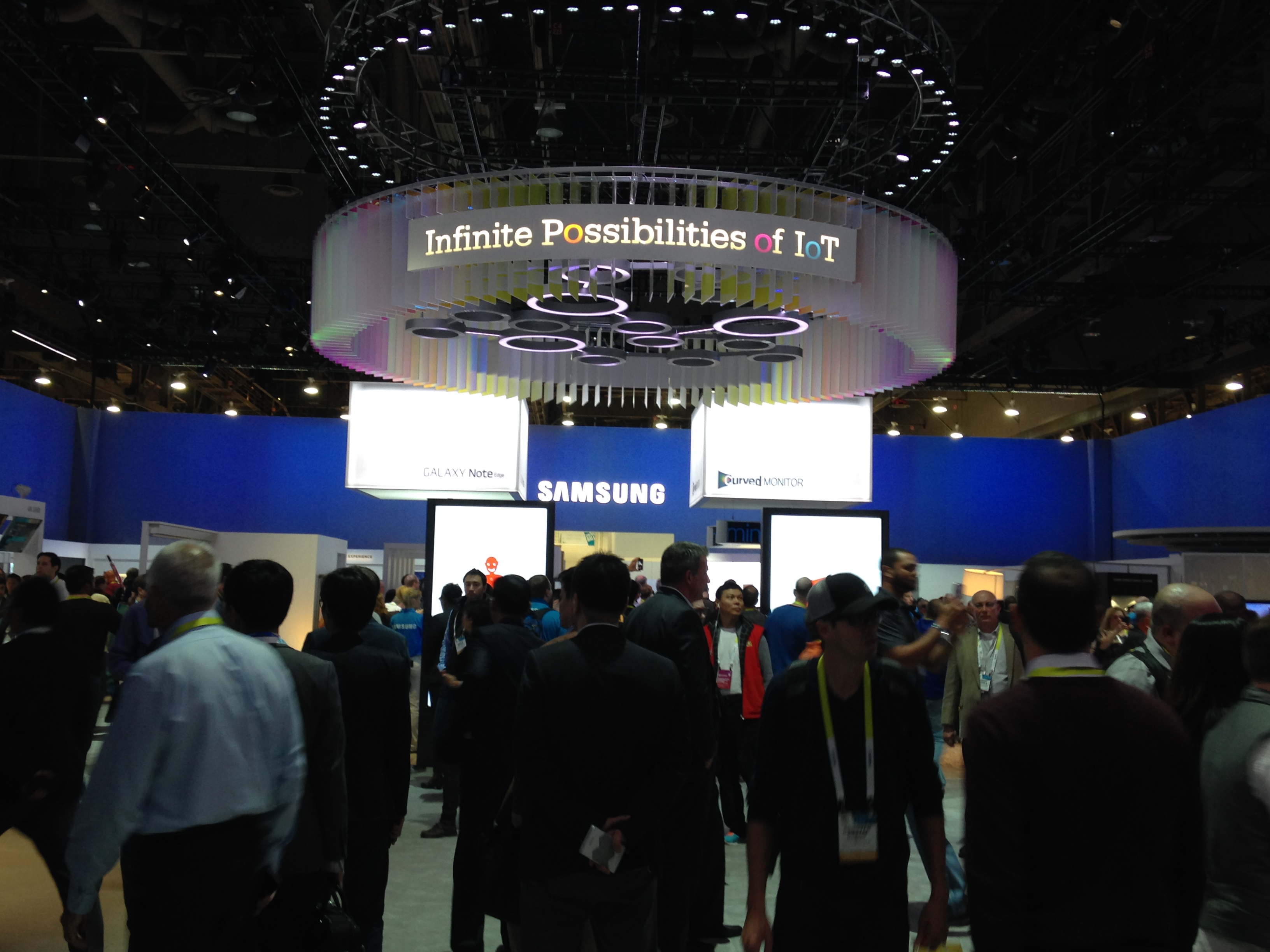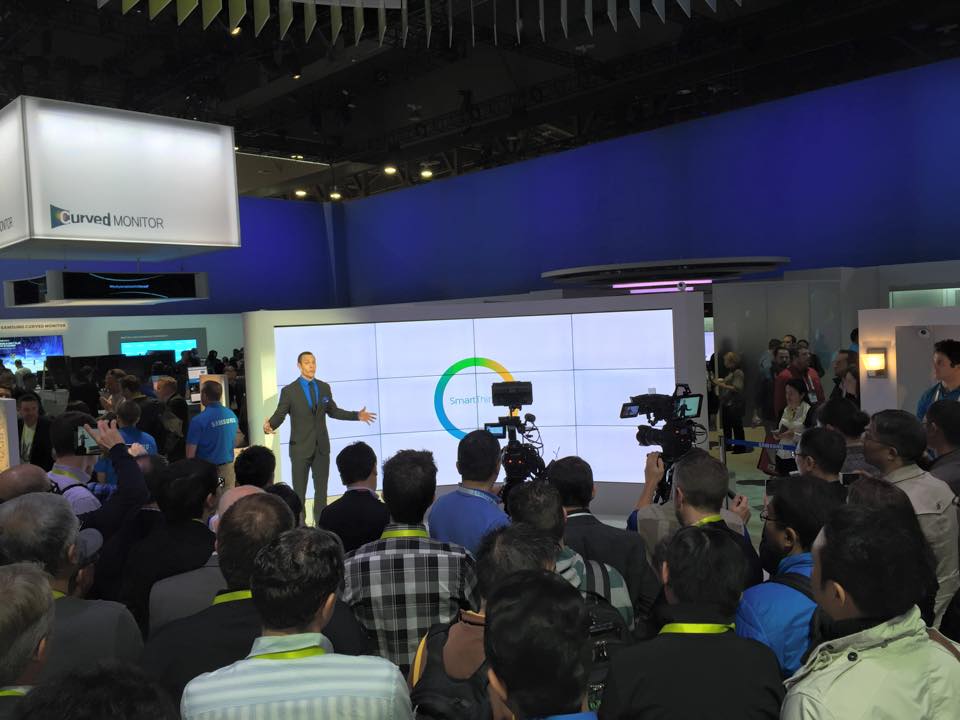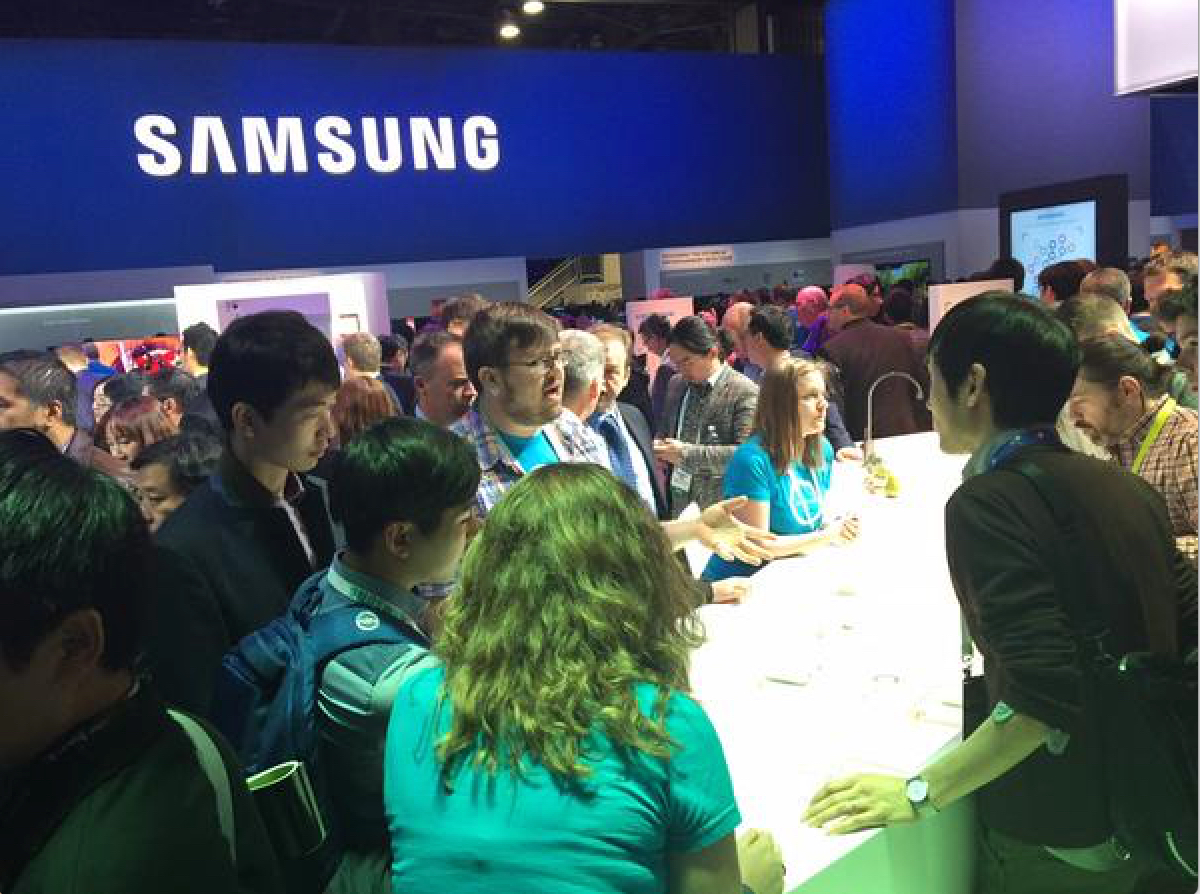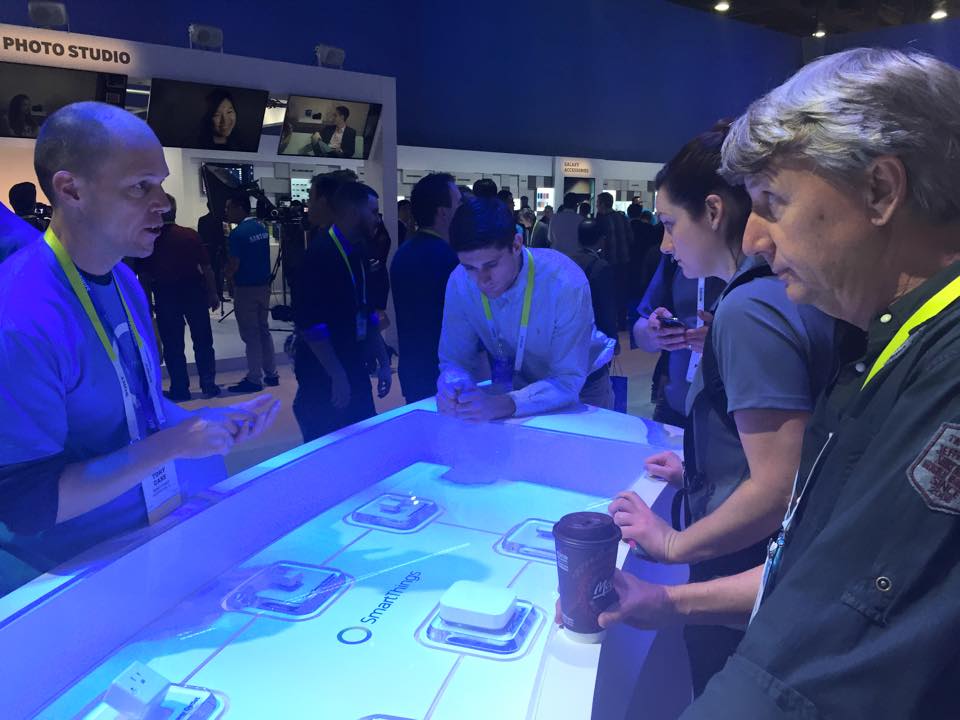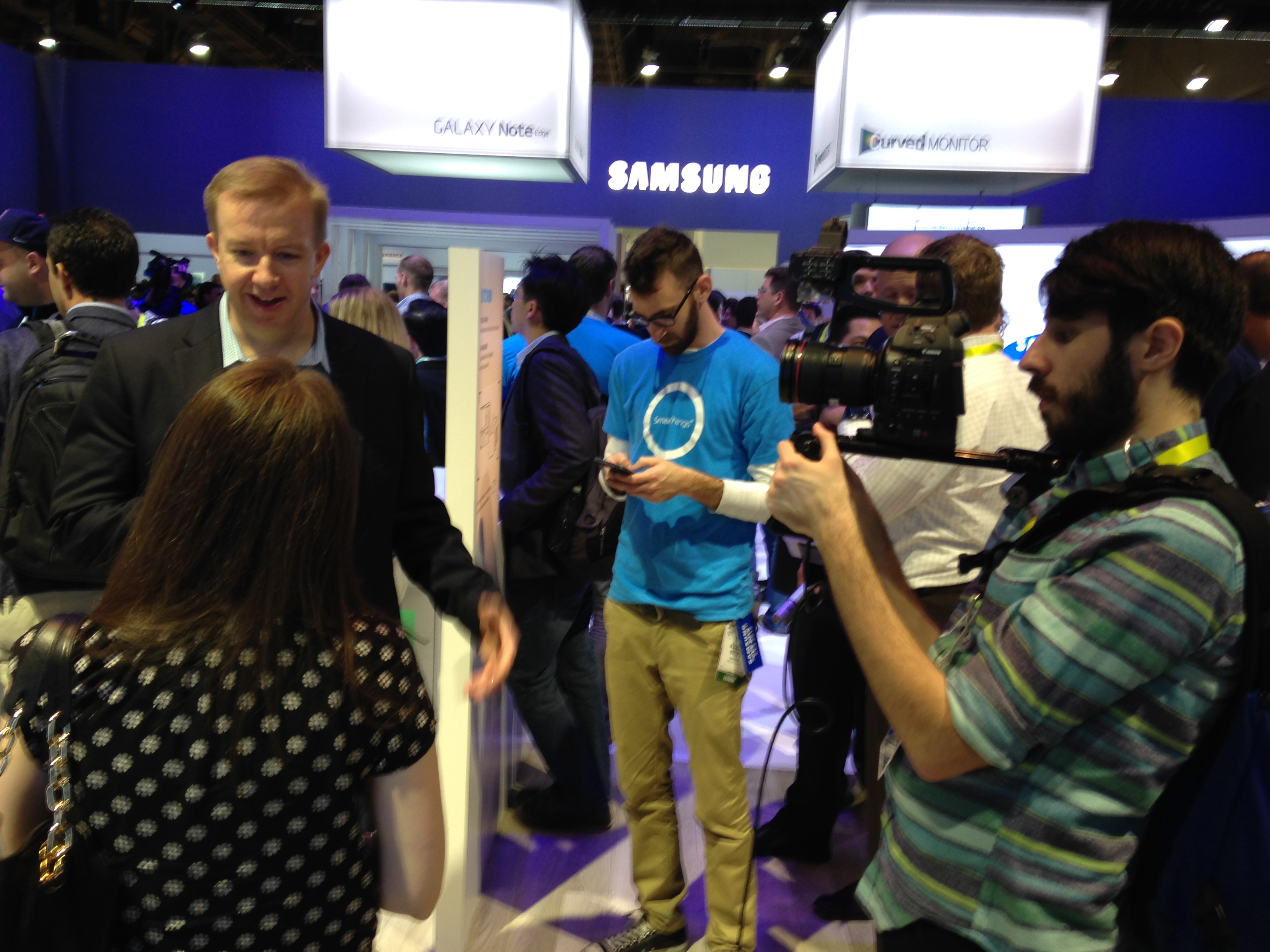 ---
Accolades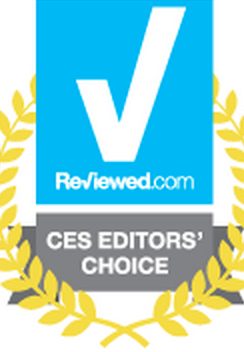 Finally, we were humbled to receive two prestigious awards at this year's CES: TIME Magazine named us one of the "6 Coolest Smart Home Innovations at CES," and we won a coveted CES Editor's Choice Award from the editorial staff at Reviewed.com.
As we continue to integrate, innovate, and improve in the year ahead, we're excited to see what next year's CES has in store.
Onward!