Hack Recap: LA Hacks
What happens when more than 1,200 hackers, makers, and designers gather inside UCLA's Pauley Pavilion; you give them 36 hours and unlimited Red Bull; and you provide them with SmartThings demo kits?
Some seriously smart hacks.
In three short years, LA Hacks has grown from a 250-person event held in a humble co-working space to one of the country's premier university hackathons. And while the bar has been raised, the goal remains the same: Students have 36 hours to build the most exciting tech products possible, judged by a slew of industry professionals.
After giving a quick rundown of what SmartThings is all about and performing a live on-stage demo, we set up a table to loan out some SmartThings kits so that teams could hack away.
Participants were drawn to our table, where we integrated Twitter with our SmartThings Hub, and Philips hue bulbs. Whenever people tweeted, "#smartthings color=[red, orange, green, yellow, blue, purple, pink, ucla]" our lights would change accordingly. 
(You can see the SmartApp code to recreate this on Github.)
Here are some of our favorite hacks that students created using SmartThings at LA Hacks:
• CotCam uses Dropcam and a SmartSense Motion sensor to alert a homeowner via text message if there is an unwanted guest intruding.
• Smyle asks you a series of questions each day to figure out your mood over time. Once it has figured out how you're feeling, it sets the environment using hue lights and music accordingly.
• Phocus controls the flow of energy in the room with vibratory and visual feedback. They used the NeuroSky Mindwave to detect concentration levels. When the user reaches a particular state of relaxation, the lights turn off. The challenge is to keep the light off for an extended period of time by staying relaxed. 
• SmarTV uses SmartThings to set the mood during a movie in real time. A Philips hue bulb matches the coloring of a scene using a SmartApp and the DirecTV API.
• NokNok is a sophisticated, facial-recognition door-answering system. When someone knocks, a SmartSense Multi sensor will detect the vibration and a camera will check Face++ for a match to see if the door should unlock automatically, or stay locked. Far out.
• Finally, the winner of best SmartThings hack is Home.ly. Using the Myo armband, they were able to control a variety of SmartThings sensors. They also built a web app that allows you to control devices. Pretty amazing.
Here are a few more photos from the weekend: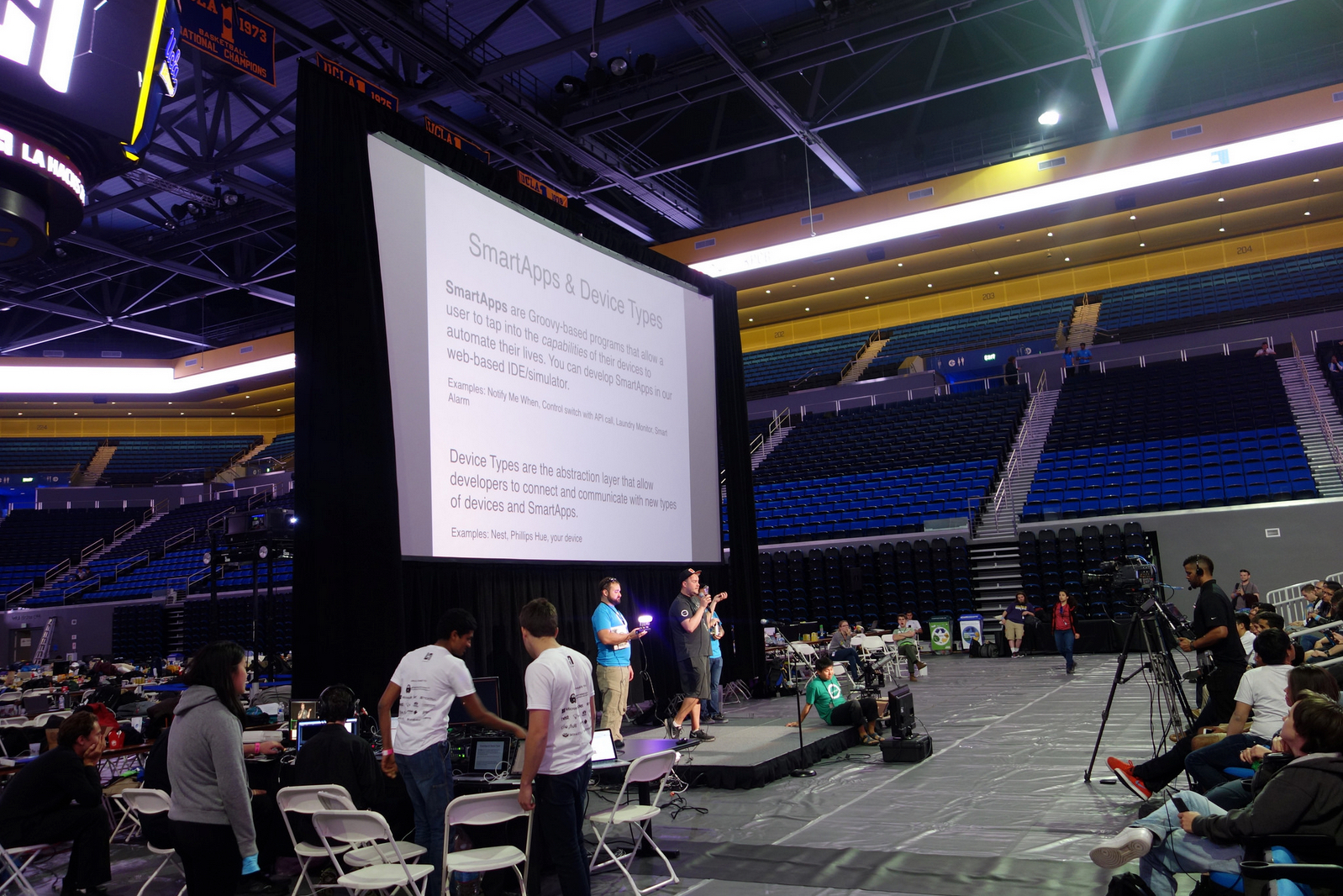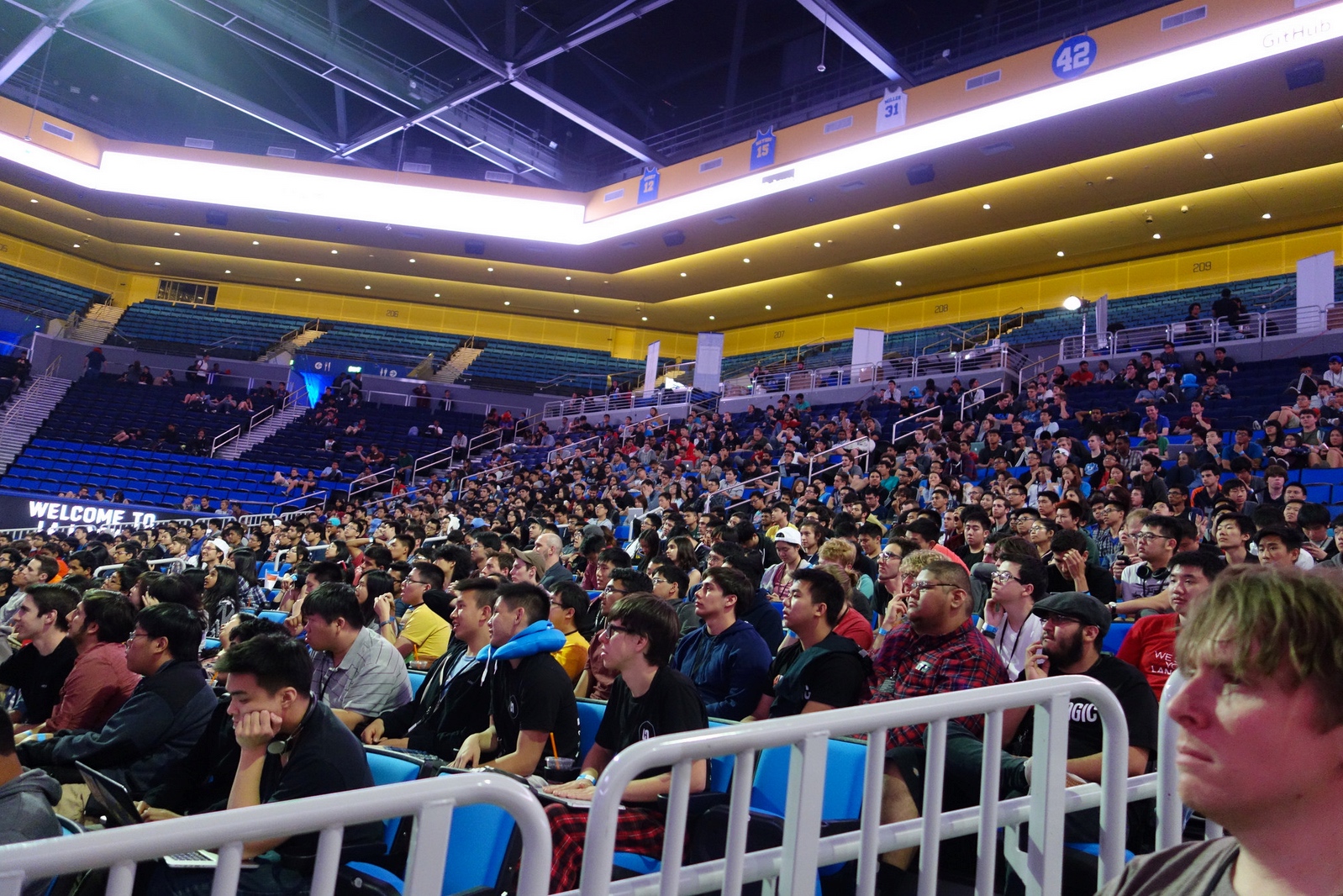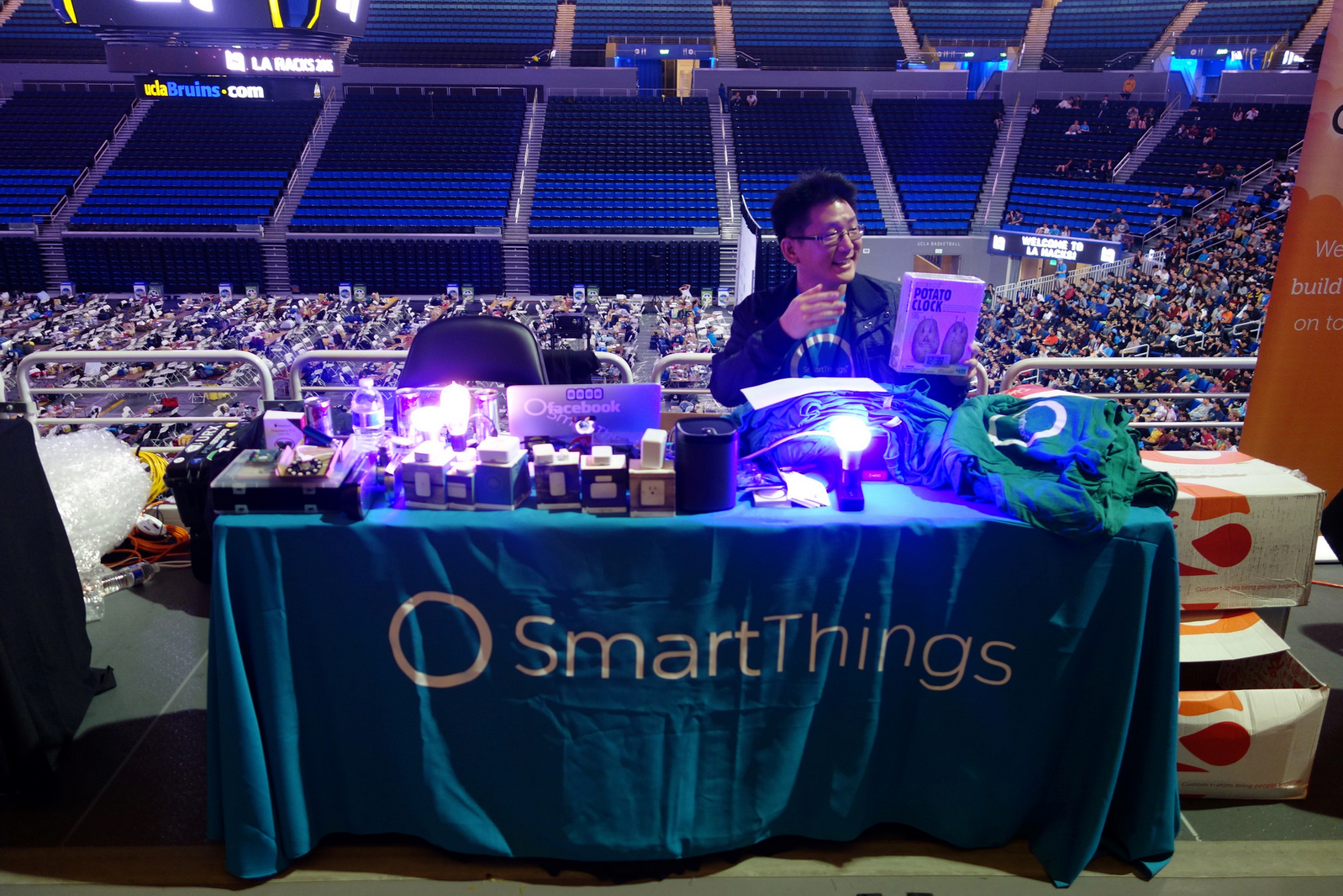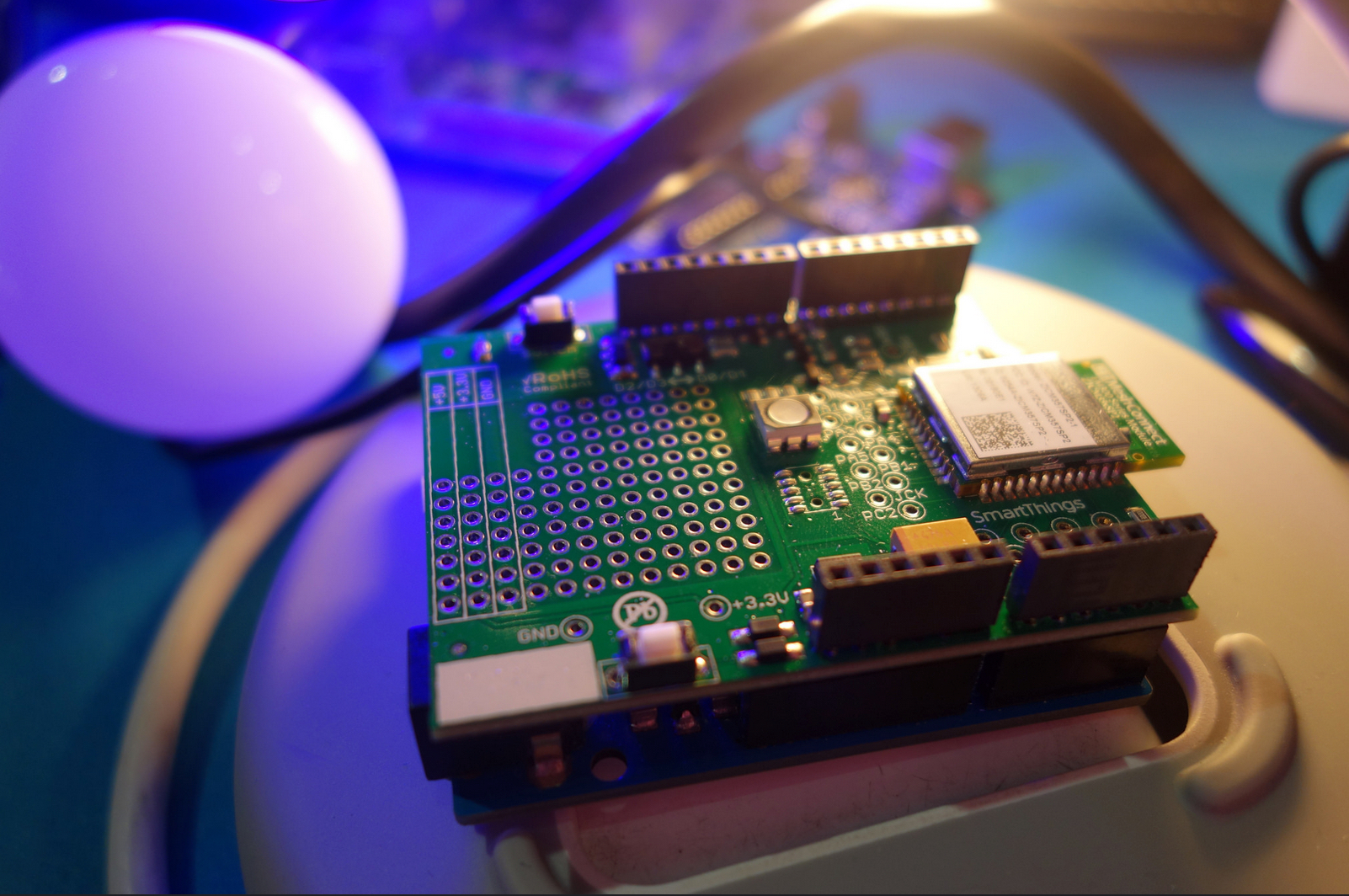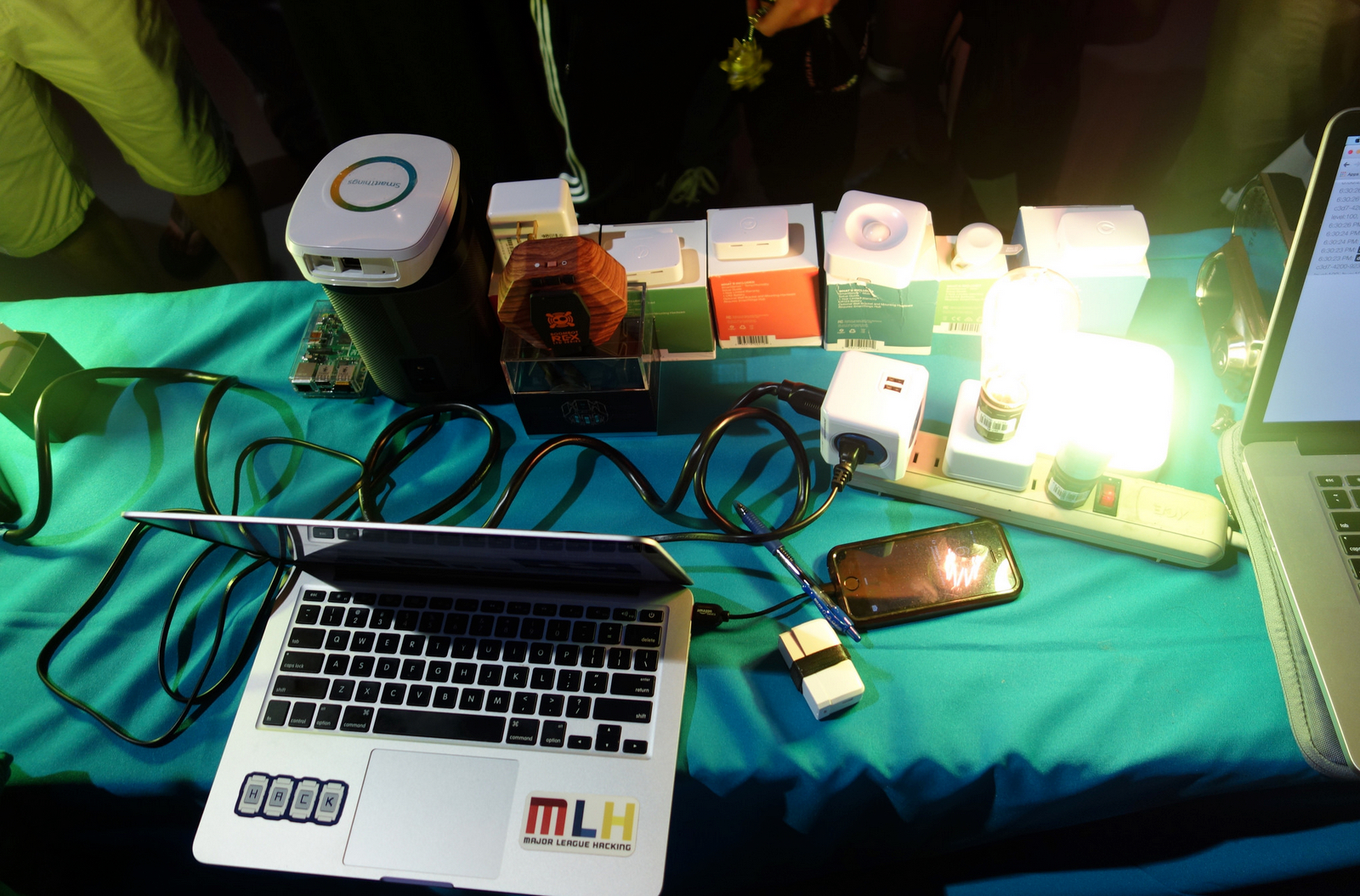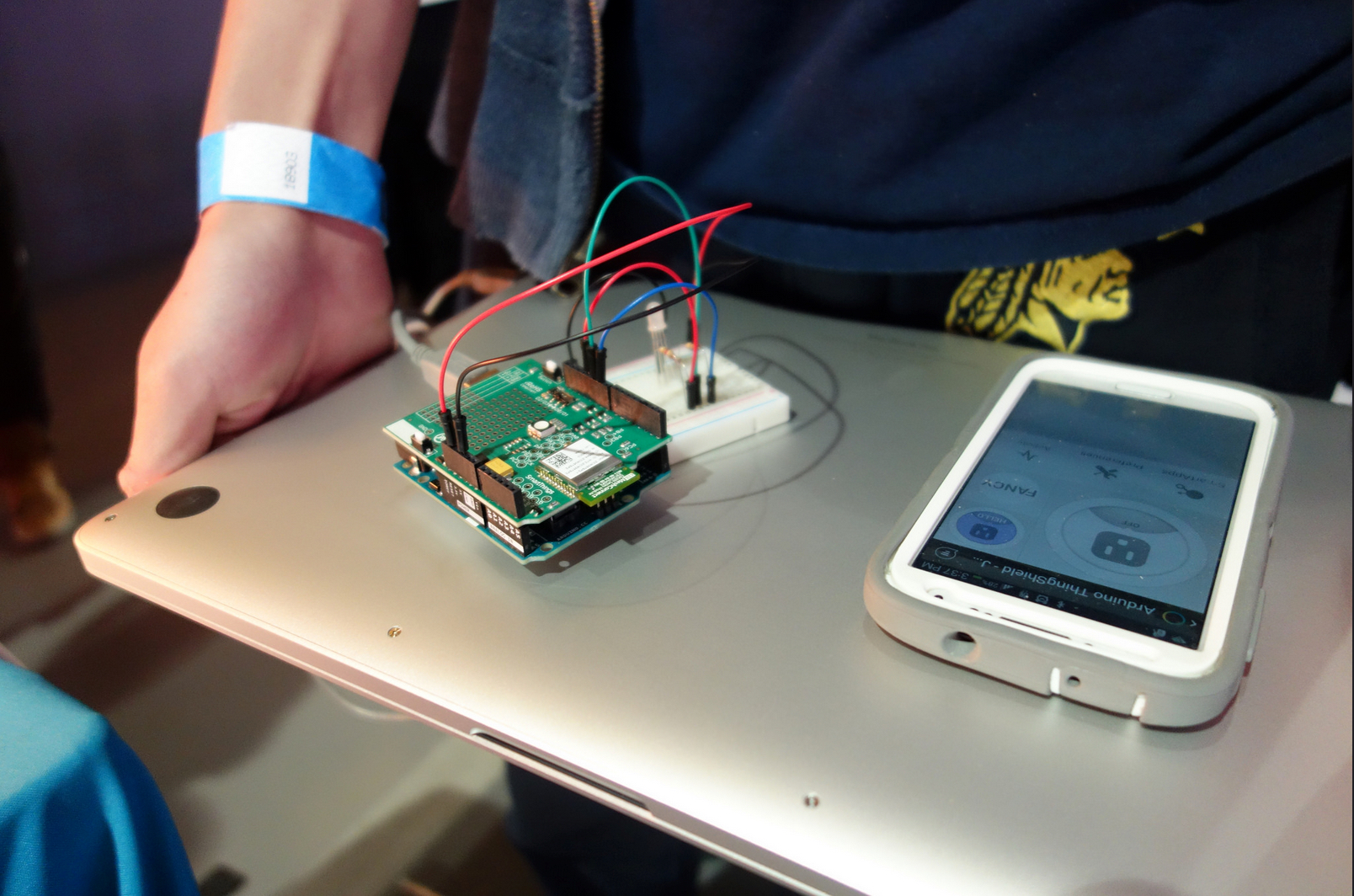 ---
We're headed to Louisville this weekend for the Hackster.io Hardware Weekend, in conjunction with FirstBuild. We are also hosting a meetup on Sunday. If you're in the area, we'd love to see you there!
As always, to stay informed of our upcoming events, please see our developer events calendar: HTML, iCal.