ReadWrite Editor's Pick for Best Smart Home Hub
Two days ago TIME Magazine announced that SmartThings had beat out devices like the iPhone 6, GoPro camera, and Jawbone UP to land the #2 spot on its list of the top 10 gadgets of 2014.
Today, ReadWrite is featuring SmartThings in its annual holiday gift guide, giving it the coveted editor's pick for best smart home Hub. Take a look…
---
Our pick: SmartThings Hub, $99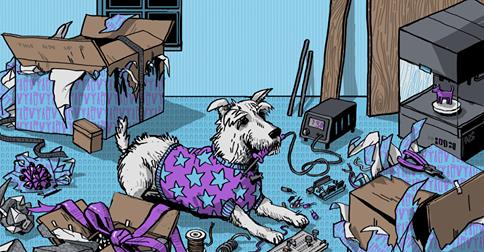 "For the person who just wants to get started hooking up their connected home, there are dozens of "smart homes in a box," or ready-to-go sets of appliances to begin connecting and controlling your appliances, all automated by a central hub. One of the most impressive of these comes from SmartThings.
The set includes a visual remote control app for your smartphone so you can transform even the oldest home into a connected one using SmartThings' line of connected appliances. From doors and locks to lights and switches to motion detection, there are SmartThing sensors that can control every possible facet of your home life. The company even has a kind of app store so you can add new control features to your existing gadgets." –ReadWrite