Arlo on the SmartThings platform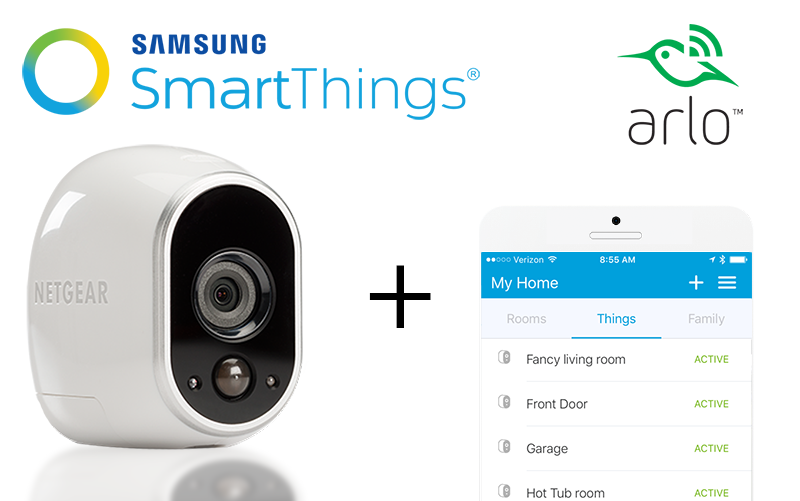 In case you missed it, SmartThings is happy that Netgear's Arlo Wire-Free camera is now on the SmartThings platform. Arlo is the only wire-free, indoor/outdoor, motion sensor camera on our platform.
Add Arlo Wire-Free cameras to your SmartThings Smart Home Monitor to provide full visibility inside and outside your home, trigger video clips when something unexpected happens (like your teen coming home after curfew); or view live video from your Arlo cameras in the SmartThings app.
With SmartThings and Arlo, trigger lights to turn on and run a "Welcome Home" (or any other) routine when motion is detected by the Arlo camera.
The versatility of Arlo with the power of SmartThings is a leap forward for the smart home.
Sign up for exclusive deals, tips, and news