5 Ways to Use SmartThings this Thanskgiving
From the playful to the practical, here are five ways to use SmartThings during the long holiday weekend to ensure that your Thanksgiving is all gravy.
---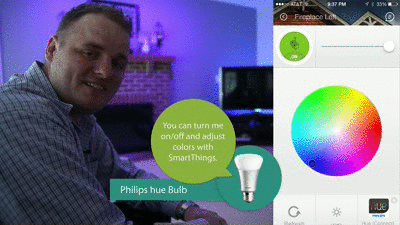 1. Let There Be Light
Before you begin cooking or cleaning, you'll want to decorate your home to make it feel seasonal.
Enhance your Thanksgiving decorations by using SmartThings to set your Philips hue lights to shine a subtle, seasonal orange or red color in your dining room, kitchen, or living room.
---
2. Get Cookin'
Perhaps the most time-consuming part of Thanksgiving is preparing the meal. Save yourself some time by cooking one of these 23 Thanksgiving dishes with SmartThings from your car, office, or wherever you are.
By plugging your Crock-Pot or slow cooker into a SmartPower Outlet, you'll be able to cook and heat a seasonal dish (or your entire Thanksgiving-day meal) from anywhere with a simple tap of your smartphone–meaning you can spend less time in the kitchen, and more time enjoying family, friends, and football.
---

3. Let Guests In From Anywhere
After the decorations are out and the food is being heated, it's time for people to show up. But a steady stream of Thanksgiving-day guests means you could be making a steady run to and from the front door to let people in. Spend less time running back and forth to unlock and lock the door, and more time eating and relaxing by letting people in using your smartphone.
---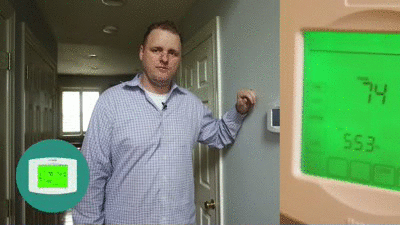 4. Keep Your Cool
With nine things cooking in the kitchen, and a gaggle of guests squawking around your home, it's easy for things to get a little uncomfortable. Keep your cool by using SmartThings to keep a steady and comfortable temperature throughout your home.
With SmartThings, you can control and automate your smart thermostat from anywhere, and you can also trigger a portable heater, fan, or A/C unit if temperatures get uncomfortable in certain areas of your home.
---
5. Play Music When Your Team Scores
As friends and family retreat to the nearest couch following a heavy feast, one way to rouse your crowd from its turkey-induced coma is to use SmartThings to play a song or custom spoken message from your ObyThing or Sonos each time your football team scores.
Whether it's "We Are the Champions," the Madden theme song, or a celebratory (or snarky) custom spoken message, SmartThings and football go together like sweet potatoes and marshmallows.