5 Ways Renters Can Create a Smart Home
Just because you didn't drop a hefty downpayment on your home doesn't mean you can't make it your own. From one renter to another: Here are five ways that you can transform your rental apartment, townhome, or house into a smart home that automatically reacts to your preferences each day, and saves you money each month.
1. Personalize Your (Temporary) Home
Wireless, affordable, flexible, and portable, SmartThings is the perfect way to turn your rental home into a smart home. Unlike traditional home automation products or home security systems, SmartThings requires no hard-wiring, drilling, or ugly in-wall panels that could drive your landlord through the roof. It's also compatible with hundreds of other smart devices, so you can add products from a variety of other manufacturers to create a fully connected home. 
And best of all, with no fixed-term contracts and a simple 15-minute DIY setup, you can easily take your SmartThings and other lights, speakers, and products with you when you move out.
Emily is a SmartThings customer who recently relocated to a new city and brought her setup with her. Check out how she uses SmartThings and other popular devices to personalize her apartment (cat sold separately):
And watch as Rahul shows off how he and his wife use SmartThings to complement their daily patterns in their rented townhome:
---
2. Monitor Personal Space and Belongings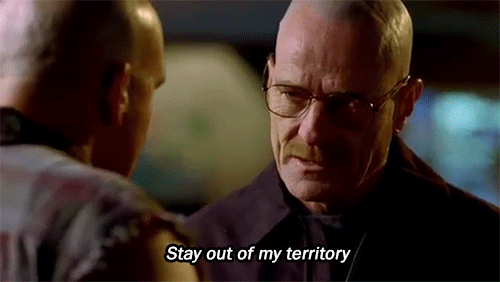 Sharing space can be a challenge. SmartThings provides an ideal solution for those living with roommates or for anyone who has nosy landlords by allowing people to monitor personal space and valuables.
Be the first to know if someone opens the door to your room, accesses personal drawers or cabinets, or moves valuable items like a jewelry box or computer case by attaching a SmartSense Multi sensor to it. The Multi sensor can detect when things open or close, if there's vibration, or if an object moves. And by using the free SmartThings app, you can customize SmartThings to send you a push notification if things like doors, valuable items or drawers open when you're not home or when you're not expecting anyone to access them.
In addition, you can also place a SmartSense Motion sensor in your room or near personal items and receive an alert on your smartphone anytime that it senses movement when you're away–or in the case of Emily in the above video, if your roommate's portly cat is sniffin' around your basil plant.
Here are a few examples of ways that SmartThings customers are using the SmartSense Multi and Motion sensors to monitor personal items and spaces. (Click to enlarge, and to see more, visit see.smartthings.com.)
Want to not only be notified when your personal spaces or belongings are being accessed but also see the perpetrator in action? No problem. SmartThings' recent integration with Dropcam makes it easy to see what's going on inside your rental home from anywhere.
Simply place a Dropcam in any area that you'd like to monitor, follow the easy prompts in the free SmartThings app to connect it to either a SmartSense Multi sensor or a SmartSense Motion sensor, and Dropcam will send you a series of images directly to your smartphone whenever things open, close, or move; or if it senses movement.
---
3. Get Your Security Deposit Back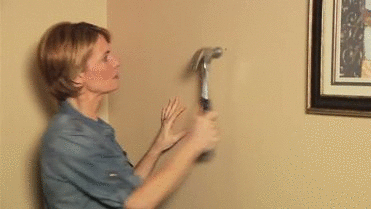 Full disclosure: We just moved out of one rental property in into another and had to complete a lengthy laundry list of tasks in order to get our security deposit back. From removing everything on the walls to filling in all nail holes, most landlords require renters to leave units completely empty.
This can be tricky if you purchase a home automation solution that requires in-wall panels, mounted cameras, or sensors that are installed directly in to your walls. Why? Because you can scrub and spackle all you want, but those guys are there to stay.
SmartThings was a breeze to uninstall. Since it's wireless and portable, you just unplug the Hub from your router, unplug any pluggable outlets, and remove the adhesive on any SmartSense Multi sensors you've placed on doors, windows, cabinets, or valuables. There were no in-wall switches, we didn't have to do any drilling, and there was no hard-wiring to undo. It literally took five minutes. 
---
4. Reduce Monthly Utility Bills 
Between heating, cooling, and other energy and electricity costs, your utilities can quickly add up and cause your monthly living expenses to skyrocket. Luckily, SmartThings makes it easy for renters to live green and save some green.
…Don't just take our word for it, though. See what people are saying:
• "I found I could power them off when the house was not being used and save some money on electricity bills."– SmartThings customer story
• "All in all, after one season of using SmartThings, our home utility bill was $78 less than it was the season before."–SmartThings customer story
• "My automated lights have cut my electricity bill by 10 percent"–Popular Mechanics review of SmartThings
Here's how renters can lower their monthly bills without rewiring their utilities:
Climate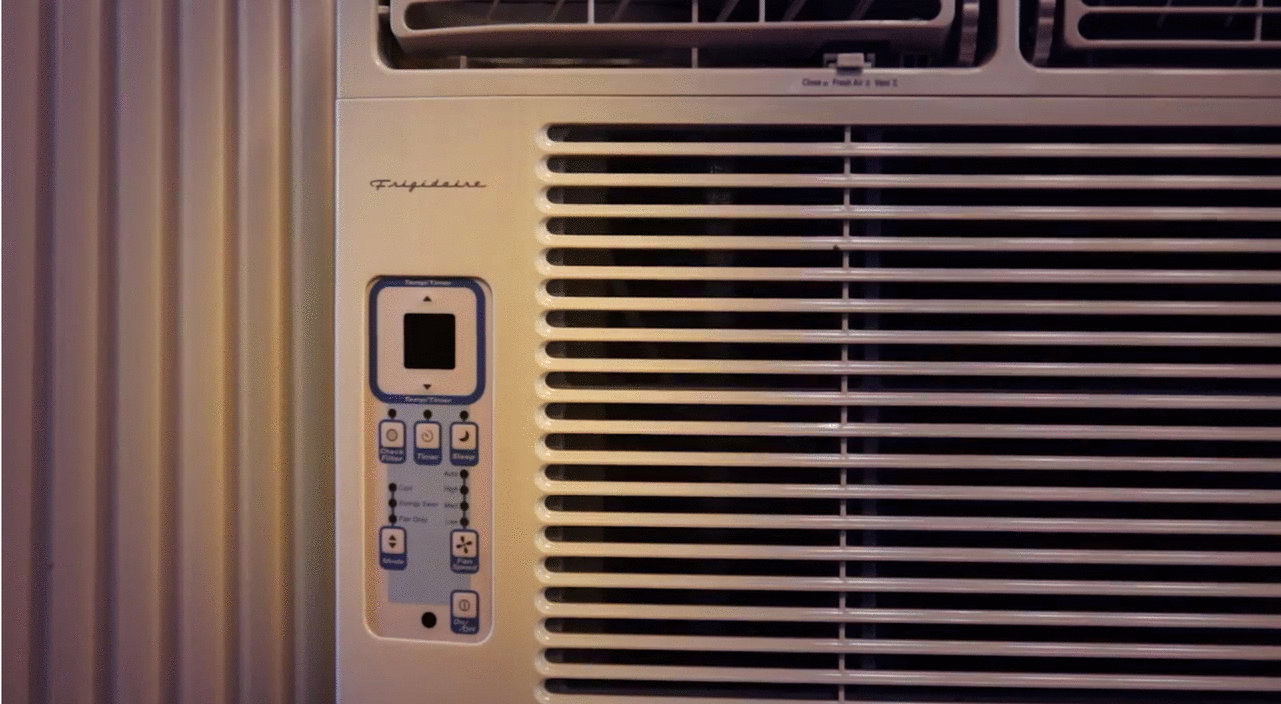 SmartThings offers an easy way to cool energy bills for renters whose homes or apartment units come with window A/C units: Simply plug your A/C unit into a SmartPower Outlet and use your smartphone to control it from anywhere, schedule it to automatically turn on and off at set times, or trigger it to power on and off when you come and go by using your smartphone as a presence device. This means that instead of either running your air conditioning or heating all day long to keep temperatures comfortable, or turning them off and coming home to an uncomfortably hot or cold apartment, you can set it to automatically turn off when you don't need it and then power it back on so that you arrive home to the perfect temperature.
Bonus! If you also happen to have one of our growing list of SmartThings-compatible thermostats (including the newly integrated ecobee thermostats), you can not only automate and control A/C units and portable heaters, but also adjust the temperature throughout your home.
Lighting

Just as you can adjust your home's temperature from anywhere and trigger your A/C units, portable heaters, or thermostat to turn on from anywhere, you can also set your lights to automatically turn on and off on a schedule, or when you come and go. The best part about this for renters is that there's no wiring involved.
To control your lights, simply plug your lamps or lights into a pluggable SmartPower Outlet, and then go into the "Lights & Switches" category of the SmartThings Dashboard. If you'd like to control overhead lights as well, all you have to do is to replace your existing light bulbs with a SmartThings-compatible LED bulb–such as TCP or Philips hue.
---
5. Learn About Problems… Before They Become Your Problems
Included in most rental contracts is a clause which lays out a pretty clear rule: If you let your landlord know about any structural damage to the property as soon as it happens, they'll take care of it; but if you fail to let them know about it in a timely manner, it becomes your problem to fix.
Since all it takes is a weekend trip to let a little damage spread into a major disaster, this can prove incredibly expensive. SmartThings offers you early warning signs so that you can prevent potential damage and danger from causing major headaches.
Have leaky pipes, clogged drains, or a basement that's susceptible to flooding? Simply place a SmartSense Moisture sensor on any surface that's prone to flooding, and you will receive an instant alert as soon as excess moisture is detected. (Check out two stories about how SmartThings alerted customers of a flood–here and here.)
Live in a neighborhood that's prone to break-ins? Place a SmartThings Multi sensor on doors or windows to receive an immediate alert if there's unexpected entry. Better yet, trigger a blaring and flashing siren to sound if any of your Multi sensors are opened while you're asleep or away. Why is this important? Well, aside from protecting your personal belongings, doors or windows that are broken into and left open can also cause rain, snow, or extreme temperatures from damaging your rental home. (Check out two stories of how customers have used SmartThings to secure their homes–here and here.)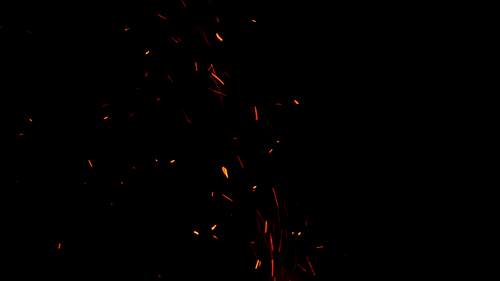 Live in a building or home with old bones or in a part of the country with extreme temperatures? Place a SmartSense Multi sensor in areas of your home that are prone to extreme temperatures to receive immediate alerts if the temperature drops or rises above a certain amount. Having an early warning system can prevent pipes from freezing, walls from cracking, or even rooms from catching on fire–all of which could cost you a small fortune, even as a renter. (Check out three stories of how customers have used SmartThings to monitor extreme temperatures–here, here, and here.)