Try This: Use the Force
Be a Jedi with OSRAM lights and SmartThings.
---
If you're settling in to watch the biggest franchise of all time, why not set the mood? All you need are some color changing bulbs (we recommend OSRAM), a SmartThings Hub, and our app.
First,
create a new mode
and call it "Star Wars":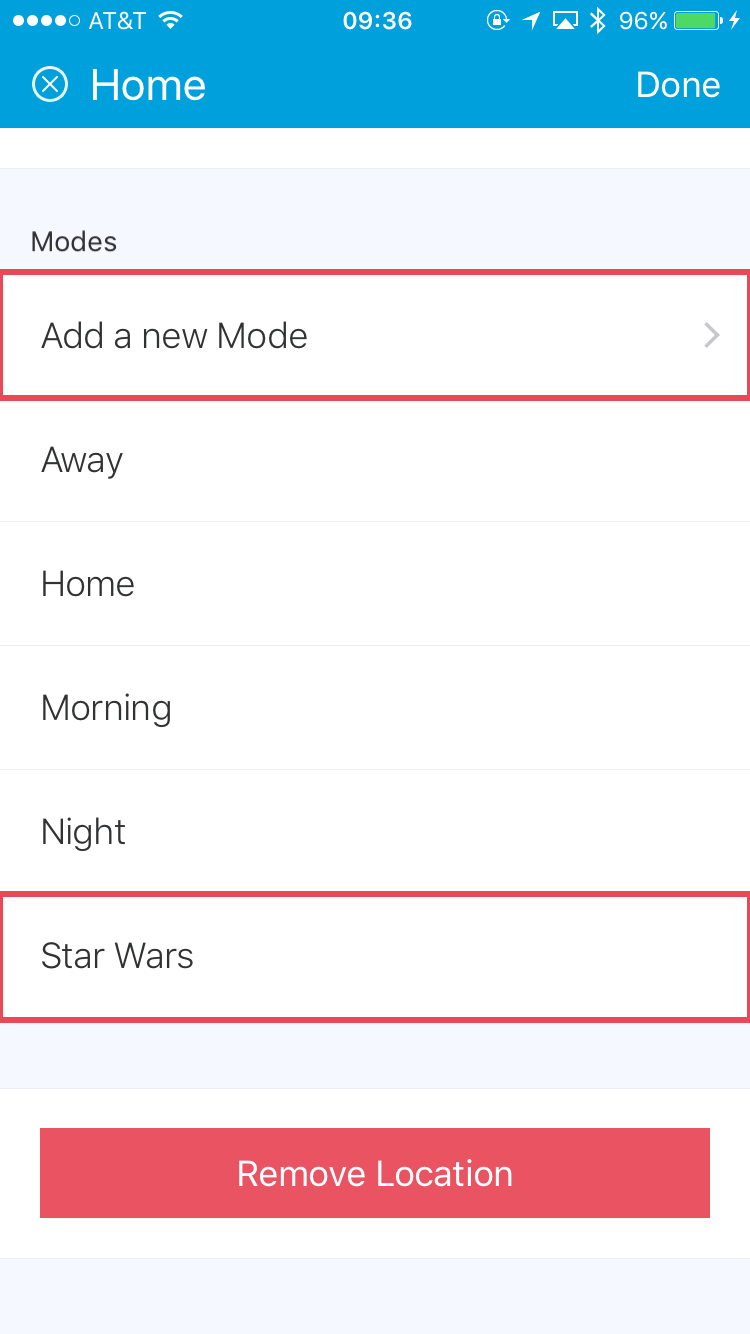 Next,
create a new Routine
and call it Awaken the Force: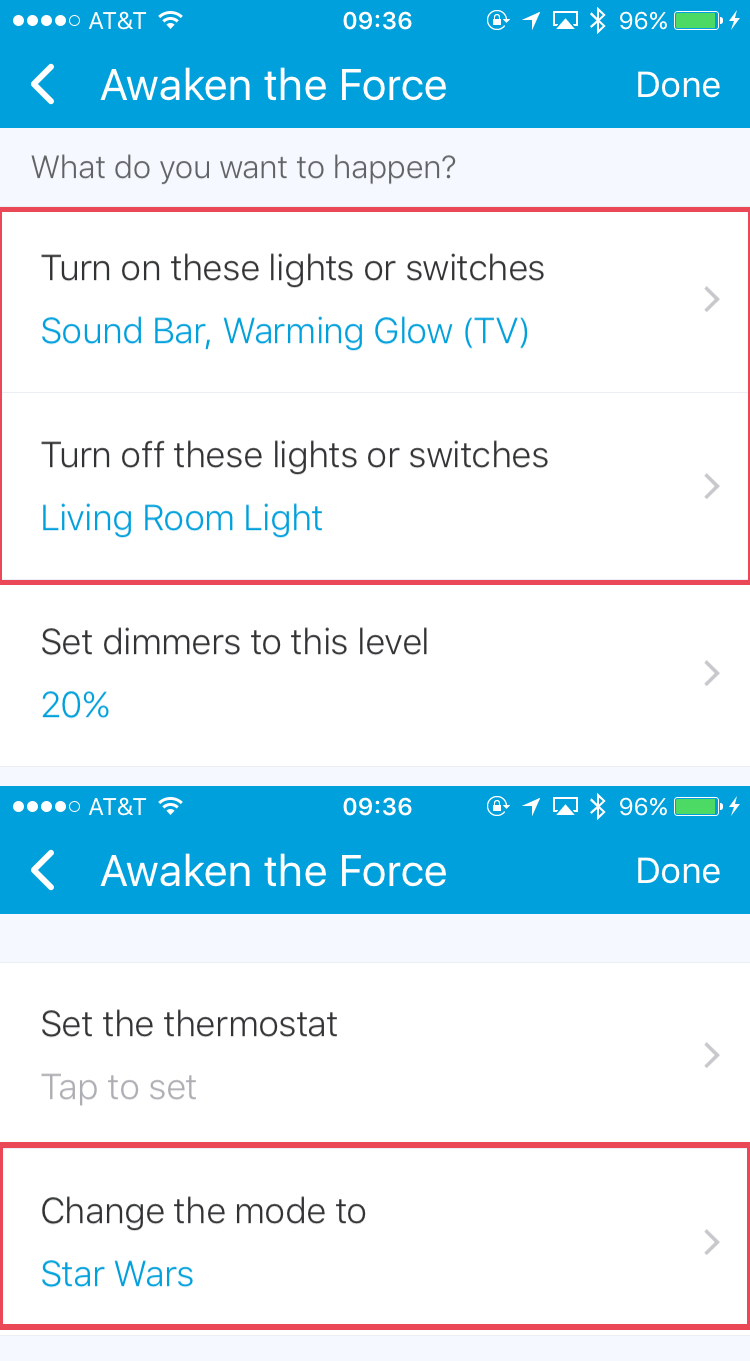 Then create a new automation with the Smart Lighting SmartApp and your OSRAM bulb(s) or strip(s). Here's our setup: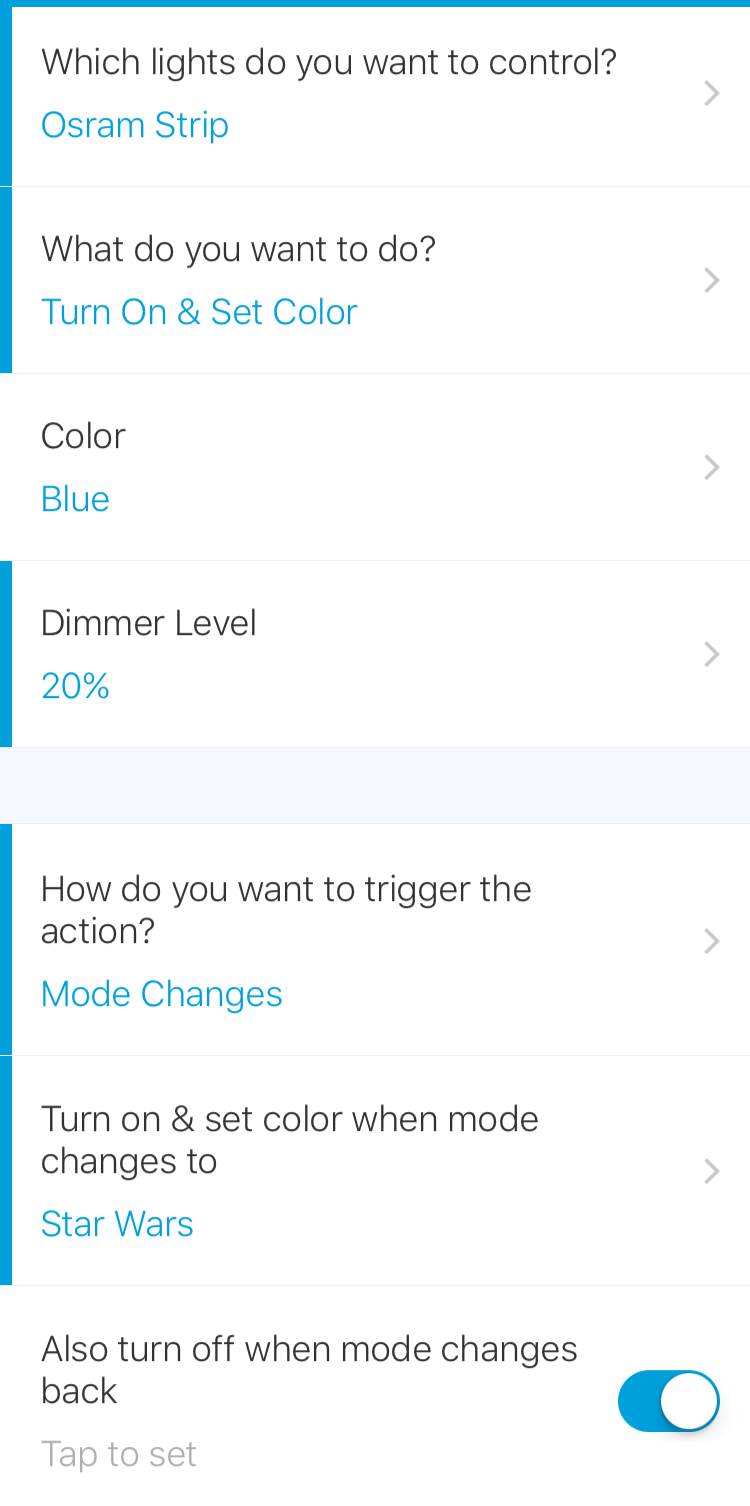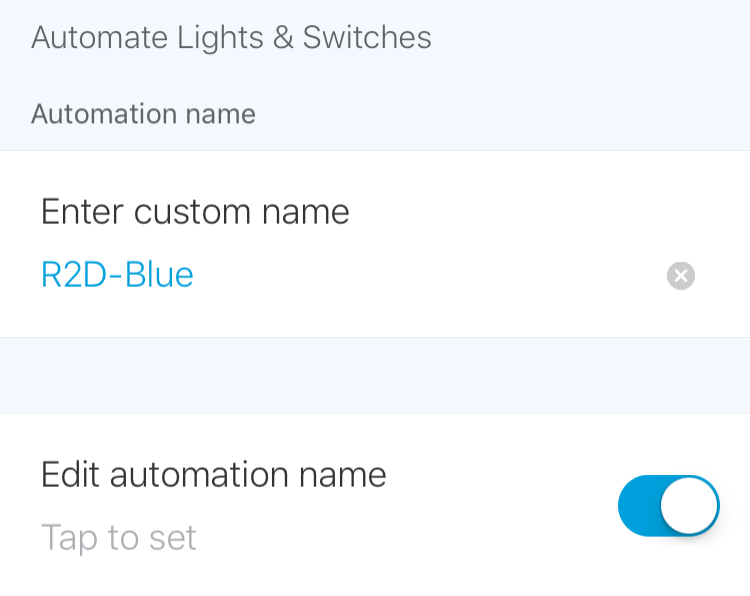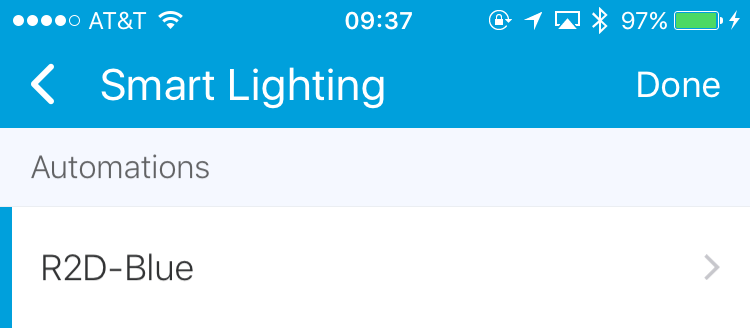 Finally, get comfortable, grab some popcorn, and search for those pesky droids! May the force be with you.
Shop OSRAM LIGHTIFY LED bulbs.
Don't have a SmartThings setup yet? Get started with our Home Monitoring Kit to make all your movie nights amazing.