Try This: Get Fit
Tone up for summer with SmartThings and IFTTT!
---
So, let's forget about winter for a sec and focus on the fact that summer is definitely coming first. I'm planning on hitting the beach in July, which means that I need to tear myself away from those evening Seinfeld reruns and get my steps in. That's why I've created this IFTTT recipe that won't turn my TV on until I've hit my daily step goal (as counted by my Fitbit).
All you have to do is connect your SmartThings system to IFTTT (don't worry, once you create an IFTTT account, it walks you through the installation — which takes less than a minute), and start walking.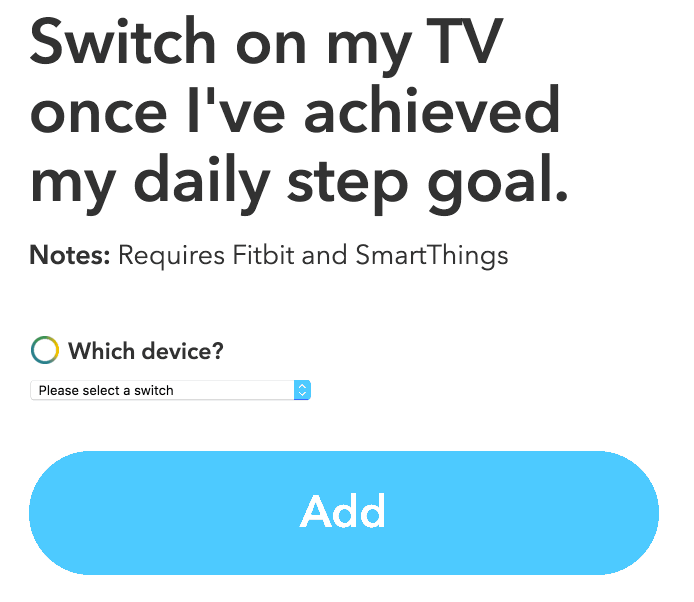 Looking to get set up with SmartThings? Start with our Home Monitoring Kit.