Try This: Allergy Season
Stay ahead of the pollen with SmartThings and IFTTT!
---
This allergy season has been terrible for everyone, which is why we're so grateful to IFTTT (If This Then That) member jkohlen for creating a recipe that flips on a smart outlet (we suggest having it attached to an air purifier) if the pollen count goes above your comfort level: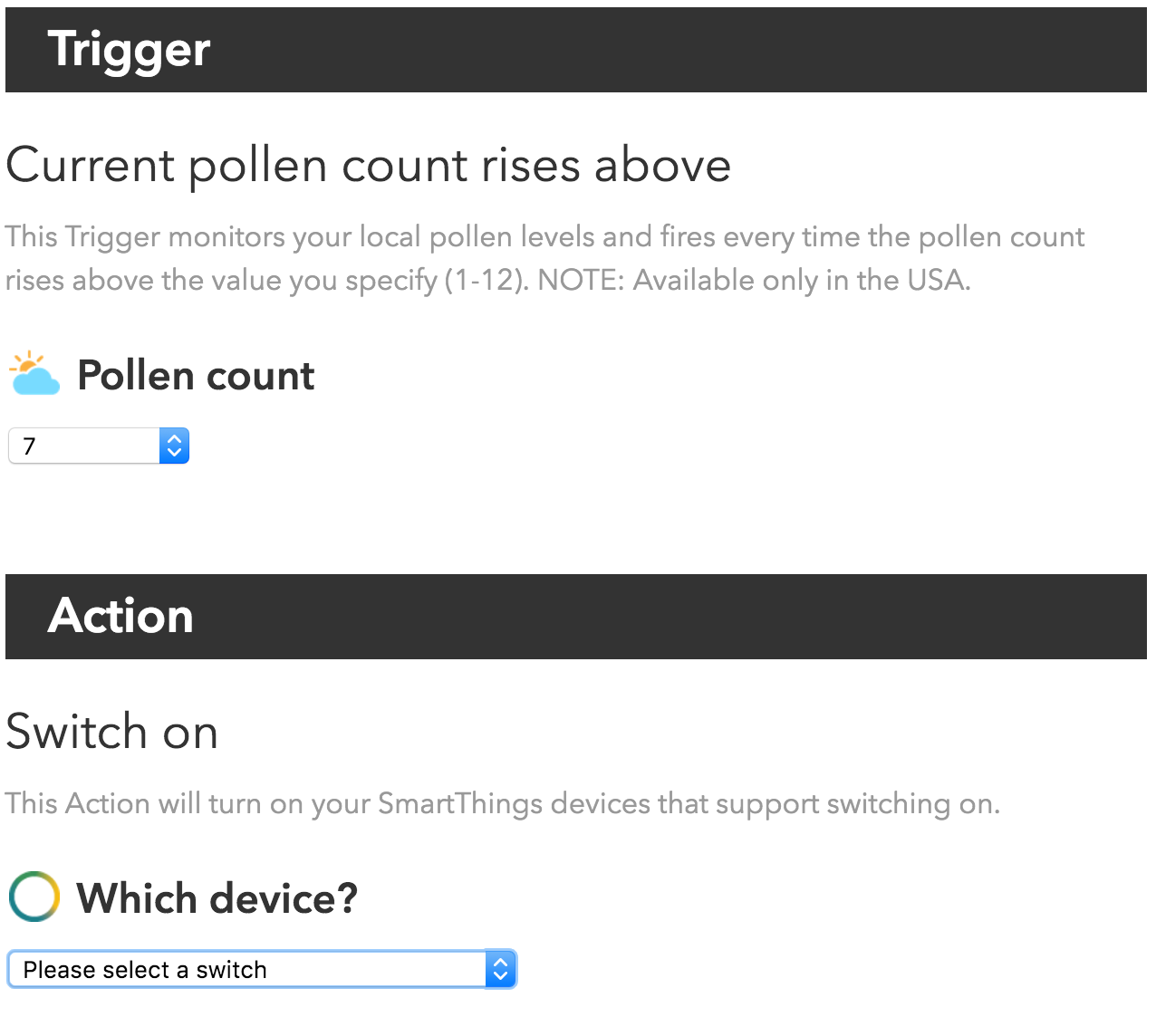 All you have to do is connect your SmartThings system to IFTTT (don't worry, once you create an IFTTT account, it walks you through the installation — which takes less than a minute), set your pollen comfort level, attach an air purifier to your smart outlet, and breathe in comfort once again.
Looking to get set up with SmartThings? Start with our Home Monitoring Kit.