A Keychain That Can Help You Find Your Keys
Not sure where your keys are but you know you just had them in your hand? If you have a SmartThings Arrival Sensor on your keychain, just press this button in the SmartThings app: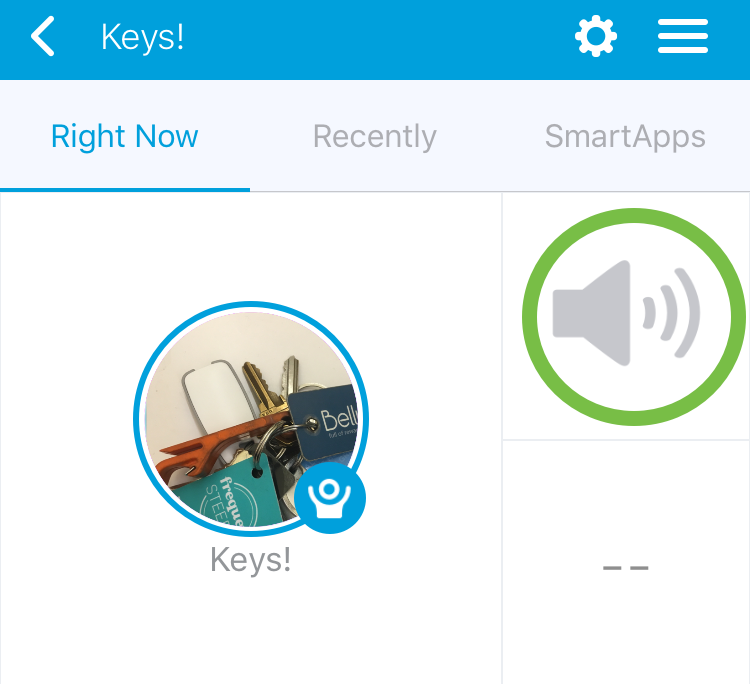 Your Arrival Sensor will beep to help you find your keys!
Learn more about our Arrival Sensors.
Sign up for exclusive deals, tips, and news